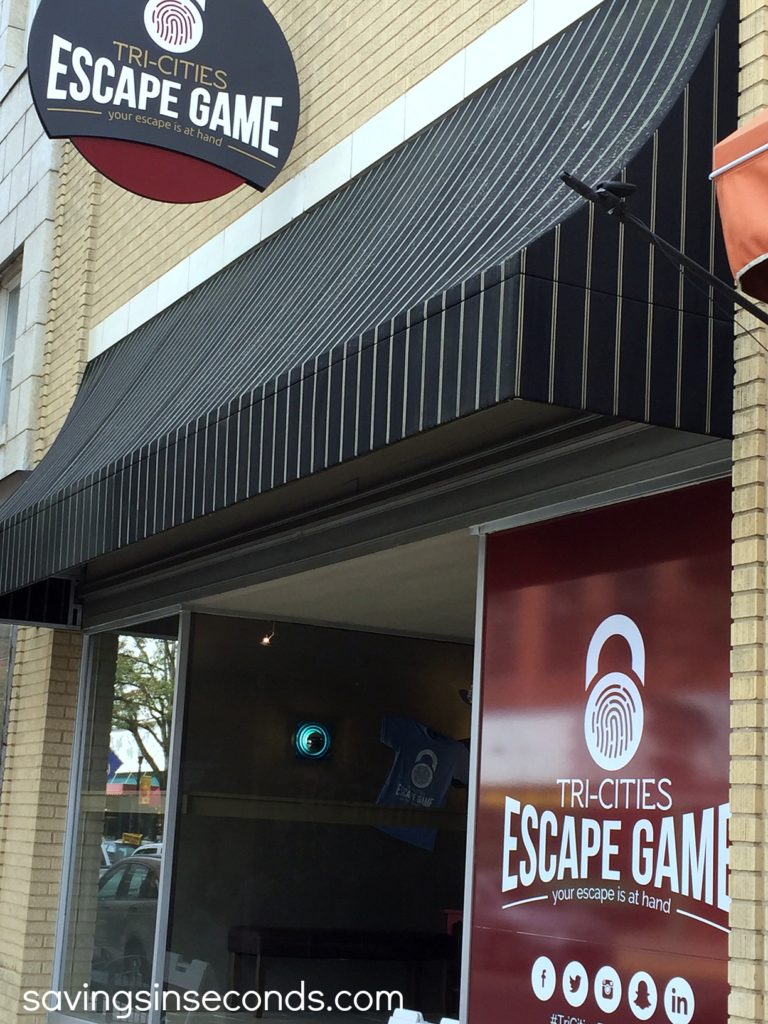 Looking for a fun activity to do as a family, double date, or birthday celebration?  Find your nearest Escape Game!  This trend is taking hold all over the country. Our local version is called the Tri-Cities Escape Game, located in Bristol, TN.  We took the kids for a fun adventure in the Twister Room!  
The game is pretty expensive to play — this one runs $24 per person.  We did have to pay for our 7-year old son, although he wasn't able to solve any of the clues because of the difficulty level.  Taking that into consideration, you may want to save this for an adult-only night to keep the price down.  Don't get me wrong.  It was definitely worth it!  Smaller kids, though, would probably not get $24 worth out of the experience.
There are several options for puzzles to solve at the Escape Game. Each room has a maximum number of players allowed.  My family wanted to try the twister puzzle.   We had 4 people in our party, and were partnered with 2 young ladies who were celebrating a birthday.  This may seem a little bit awkward — to have to problem-solve with people you don't even know — but it actually worked out great.  Once the game play started, we were so busy trying to solve the mystery that none of us gave a thought to the fact that we were strangers!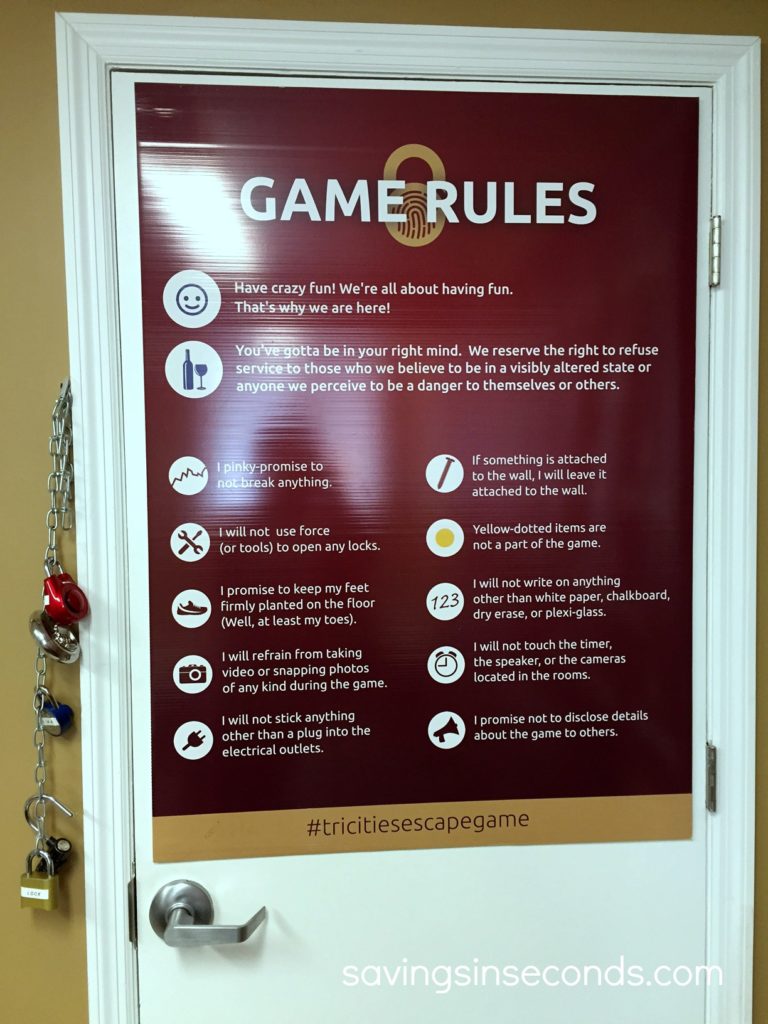 While we waited for the other 2 girls to arrive, we observed the rules.  These 4 lock types were used in our room, and some of them took a bit of practice to open.  Thankfully, we had a really gracious host (Taylor) who gave us some helpful hints as he explained the rules.  He demonstrated each lock for us, to our relief!
Once the game started, we were escorted to a room that was the size of a studio apartment.  It wasn't like a panic-inducing, claustrophobic room.  This was basically a living room/kitchen combo with a side room.  Plenty big enough!  The clues really had us working every single brain cell.  We did have to use our 3 available hints during the game, but it was worth it. Our group escaped with just seconds to spare!
The Escape Game is top-secret, so I won't divulge too many details about our experience.  You just need to know that it was SO MUCH FUN.  Since Blackbird Bakery was only a block away, we headed there after our game ended.   We weren't even outside yet before my kids started begging, "Can we please do that again tomorrow?"  It was a wonderful, unplugged, memory-making day. We are definitely planning to go back and try one of the other rooms.
Would you enjoy the Escape Game?