Disclosure: This post is brought to you by Family Christian. It contains affiliate links; opinions shared are mine.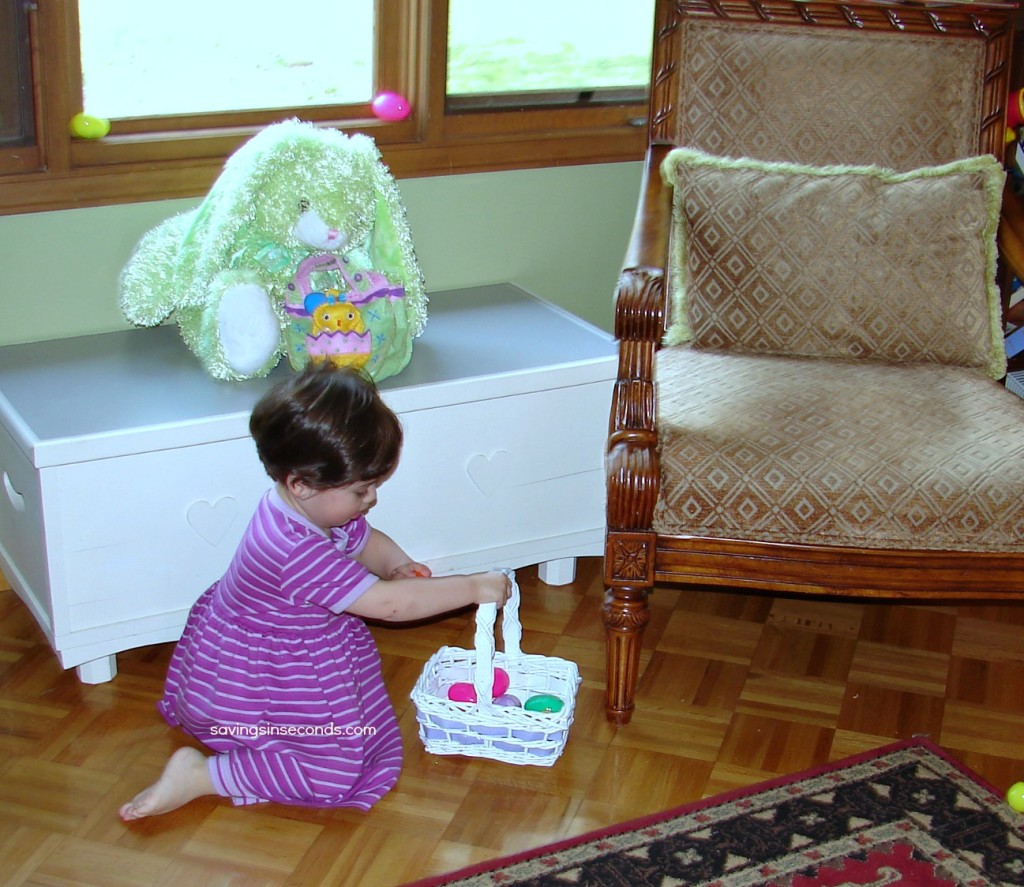 What does Easter mean to you?  For some, Easter is a colorful time of flowers, eggs, and candy.  For others, Easter represents hope.  The life that comes from death was symbolized through the resurrection of Jesus.  Unfortunately, Easter isn't always a happy holiday for everyone.  Think of that person you know who is going through a hard time.  Perhaps it's a single mom struggling to make ends meet.  It could be a friend who lost a loved one.  Could it be a hard worker who lost a job, an elderly person who misses her independence, or a church member facing an uncertain diagnosis?  This year, remember that an Easter basket can be a gift to anyone at any age.  Let's put together an Encouragement Easter Basket! 
The contents of an Encouragement Easter Basket can be customized to fit the needs of your recipient. I found several examples at Family Christian.  Here are the basics I'd include:
Blank journal 
Pens, pencils, or markers for journaling
a soothing CD
Small extra items – candy, candles, or stickers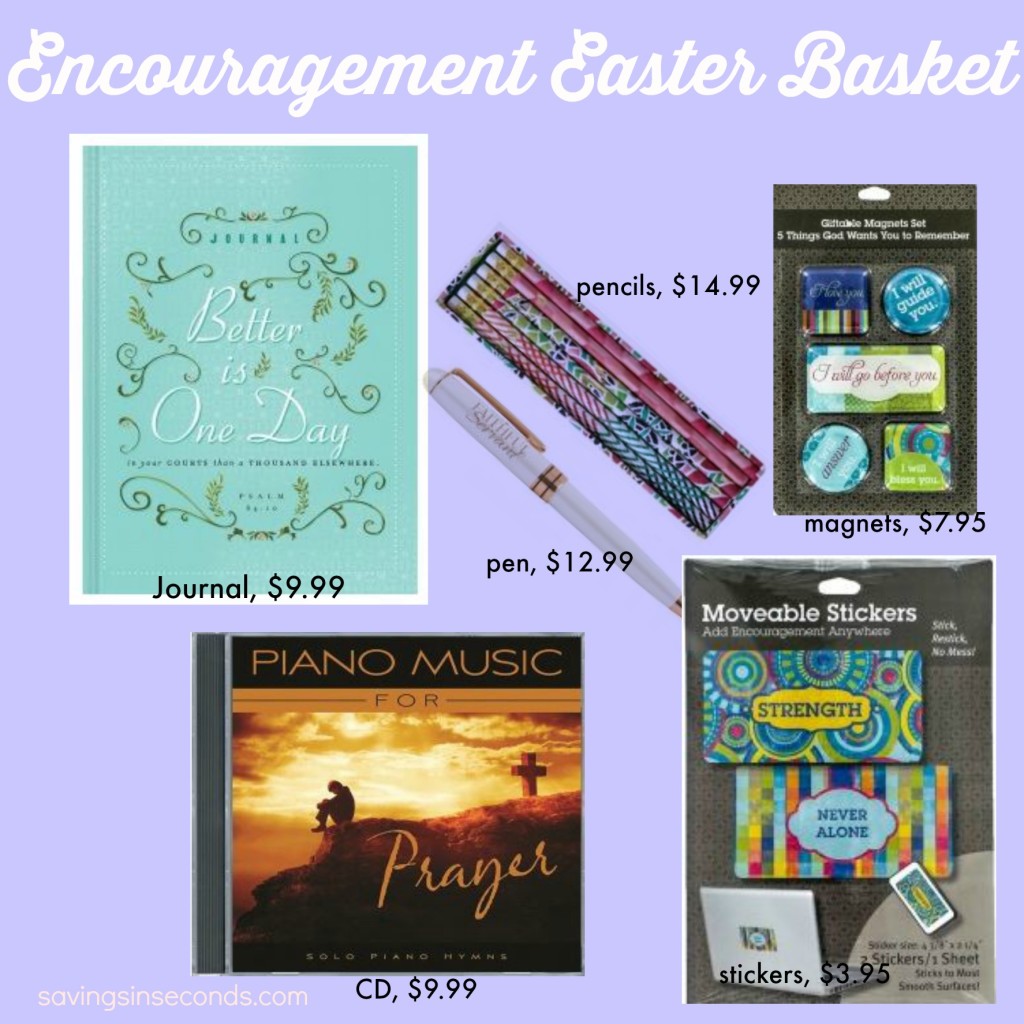 Specifically, for this example, I chose the beautiful Better Is One Day journal. Its cover has an old-fashioned look that appealed to me, and I like the idea of full-color interior layouts.  Color always brightens my day!  The Maude Asbury paper-wrapped pencils are a beautiful indulgence.  If you prefer a pen, the Faithful Servant pen is a good choice.  The Piano Music for Prayer CD
offers instrumental versions of traditional hymns.  I also loved these inspirational reminders – Moveable Stickers and Magnet Set – that offer a kind word of support.
You never know how a moment of thoughtfulness might change someone's outlook on life.  If money is tight, look for ways to brighten someone's day using things you already have at your disposal.  Could you donate some old towels to the animal shelter?  Fill a cosmetic bag with those samples you've never used, and offer them to a friend.  Take a moment to email an old friend.  These little things can make a difference!  Of course, if you want to go big, the Encouragement Easter Basket would be welcome, too!
Would you like to receive a basket like this?  Do you know someone who could use a little bit of encouragement right now?