Disclosure: Post contains affiliate links; I may earn commission if you make a purchase with these links. Opinions shared are mine.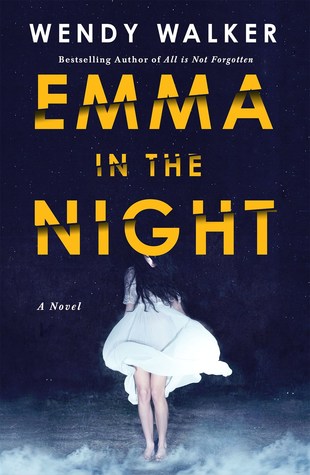 I loved this book! It reminded me a little of Lauren Oliver's Vanishing Girls (which I also loved).  Just check out the ethereal cover….it's almost surreal, isn't it?  Books about sisters have always intrigued me; ironically, I only have sisters by marriage.  It's so fascinating to see the visceral emotions sisters share.  It's almost as powerful as a mother's love, from what I can tell.  Oh, how Emma in the Night has played with my heart! 
Initially, I was drawn to this book after seeing it featured on SheSpeaks.  Thank goodness for inter-library loans, because my husband might have me committed if another book is purchased in this house. When I finally had the book in hand, it was like a moth to flame—I had to pick it up and couldn't stop reading!
This wasn't exactly a thriller, but it was intensely psychological, which is what I enjoyed. The author dropped enough hints to make me suspect the final scenario, but I wasn't totally sure until the final pages. My heart was literally pounding when I turned the final pages. Those are the best types of books!
There were a few lingering questions I had…they didn't get resolved by the meager bites in the final chapter. Still, it was enough to give me a bit of closure so that I could finally sleep.
Though you could get this book on your Kindle, I highly recommend purchasing a print copy. That way, you can share it with a friend who will share all the shock with you!
What book kept you up late at night?