Disclosure: This post is brought to you by MyPrintly and MomSelect. All thoughts and opinions are my own.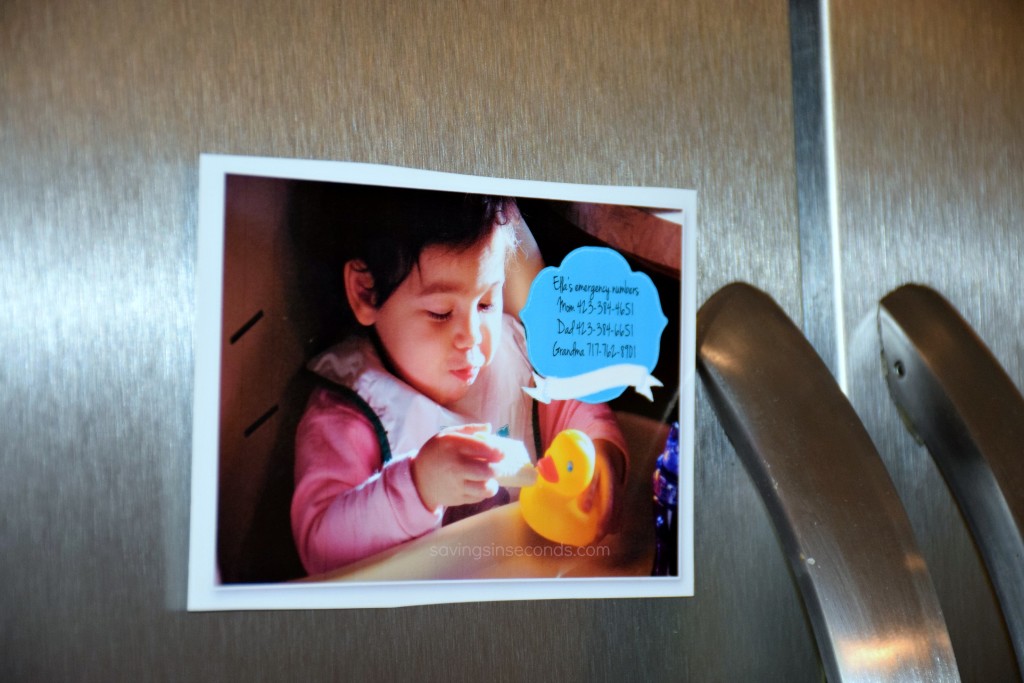 When you were a child, did you have all the important phone numbers memorized?  Even in my sleep, I could rattle off my best friend's phone number, my mom's work number, and (of course) my own phone number.  Things have changed with the introduction of cell phones and Bluetooth.  We no longer have to memorize these numbers.  I teach 6th grade and sometimes need to reach parents. Many of my students have no idea what their phone number is.  It's time-consuming and inconvenient to look up those numbers on a computer database in every situation.  My own children don't know all the numbers that they could reach in an emergency.  If I don't answer my phone, they'd be lost!  That's why I used MyPrintly to make a free magnet that goes right on our refrigerator.  If a babysitter is at our house, this magnet is a quick reference if she needs to get in contact with us.  It's simple to print off extras to give this to a daycare teacher.  Don't forget to tuck one in your child's backpack!   My Emergency Numbers Magnet took just seconds to create.  Here's how to make yours! 
1.  Head over to MyPrintly and create your photo card.  I used the 4×6 card and cut it down to the size I wanted.  If you don't want to use a photo, you can select from the many free background templates that are available!  Add text, graphics, and other details to make it yours.   Be sure to save your project so that you can keep it updated when phone numbers change.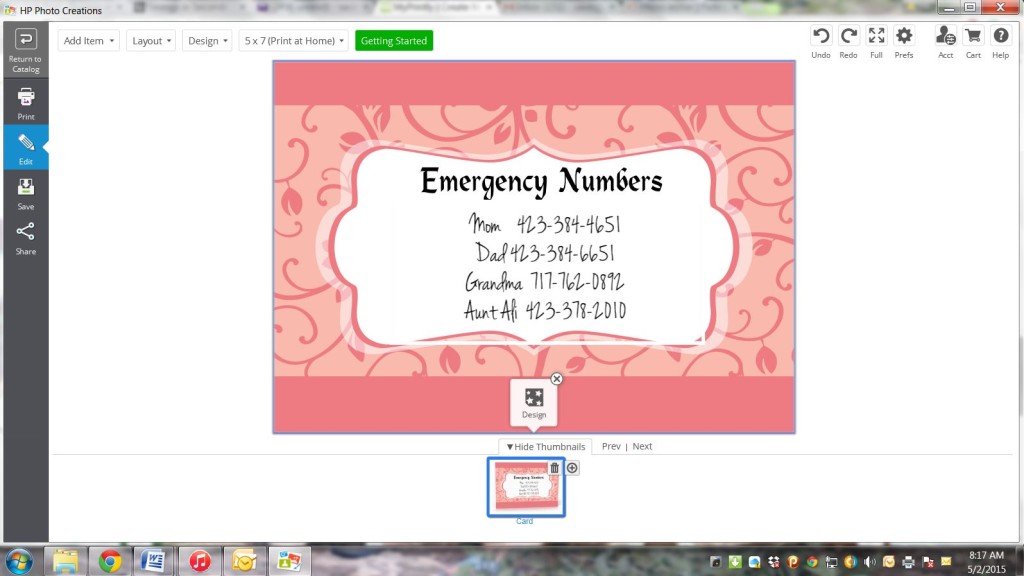 2.  Find a magnet that isn't getting used.  We receive magnets in junk mail and as promotional items from companies.  The one I used was from a 2014 business card calendar.
3.  Use glue or tape to adhere the photo card to the magnet, and you're finished!  Make several at once to hand out to everyone who needs to know how to reach you.
Here's a short video to demonstrate this simple craft!

Be sure to enter the MyPrintly giveaway for your chance to win one of 3 HP Envy printers. You just have to follow @MyPrintly on Twitter, Facebook, Pinterest, or Instagram. Then, fill out this short form.  The giveaway is open to US residents and ends on May 15, 2015. Create Memories You Keep with MyPrintly!