Meet The Elusive Miss Ellison. This Regency romance is so doused with swoon you'll be longing for a fainting couch.  Fans of Downton Abbey will wonder how Miss Ellison could possibly share a name with Matthew's Lavinia (as in, Squire).  They're polar opposites!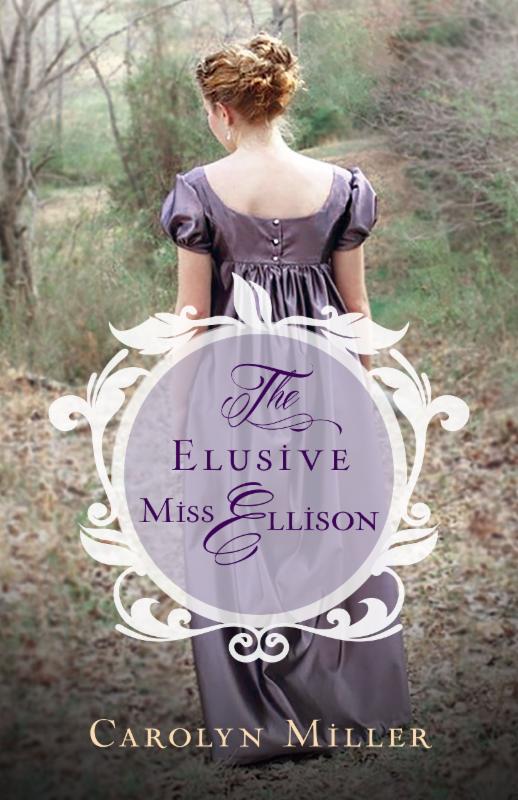 Disclosure I received a copy of the book from Litfuse Publicity. I was not required to write a positive review; opinions shared are mine.
This book is more than just a nod to P&P.  It's nodding so hard that it's a bobble head. It works, though.  Author Carolyn Miller wrote quite frankly about the harsh peasant life.  She described the toils of the working class in such a vivid way, it made Miss Ellison seem more like a modern-day philanthropist than a privileged genteel lady. The other characters were equally as charming.  My initial concern was, didn't Sophy (or rather, her mother) already pick out the Earl as her own catch?  After a few pages, though, it was clear that Sophy was no match for the prickly Nicholas.
Have you ever read a romance novel and thought, I really wish this was a scary book instead….?  As in, a Pride and Prejudice meets zombies?  Or even the more subtly dark Death Comes to Pemberley?   Probably not, it might be just me.  As I read The Elusive Miss Ellison, I wished for a little twist of horror to offset the sweetness.  At just 300 pages, it's a petit four in the world of P&P knock-offs.  You can polish off this morsel in a couple of hours. Make yourself a cuppa and settle in for the sugar.  Now, what about that giveaway?  Read below!
Regency romance fans have another must-read novel to add to their lists: Carolyn Miller's The Elusive Miss Ellison. Enjoy the spirited exchanges between the bluestocking minister's daughter and the bruised war hero as they move past pride and presumption to a humbled appreciation of God's grace and the true strength of love. These two lonely hearts may each have something the other needs. But with society's opposition, ancestral obligations, and a shocking family secret, there may be too many obstacles in their way.
Settle in for a cozy night of reading with a cuppa and a Kindle from Carolyn!
One grand prize winner will receive:
Enter today by clicking the icon below, but hurry! The giveaway ends on March 22. The winner will be announced March 23 on the Litfuse blog.