Disclosure: I received this book in exchange for an honest review. Opinions shared are mine.
I received word last night that my grandfather passed away. You might remember my post from a few days ago, where I mentioned that I recently traveled to visit him one last time.  I expected to feel such tremendous grief upon hearing the news, but instead I felt mostly joyful for him.  There's such peace in knowing where he is, and that his healing is complete. My grandfather was a man who truly lived to serve his Lord Jesus. I was reminded of Dwelling Places by Lucinda Secrest McDowell. In this uplifting book, McDowell separates word-themed devotions into seasons of life.  In the Summer season, she mentions the final words of notable people.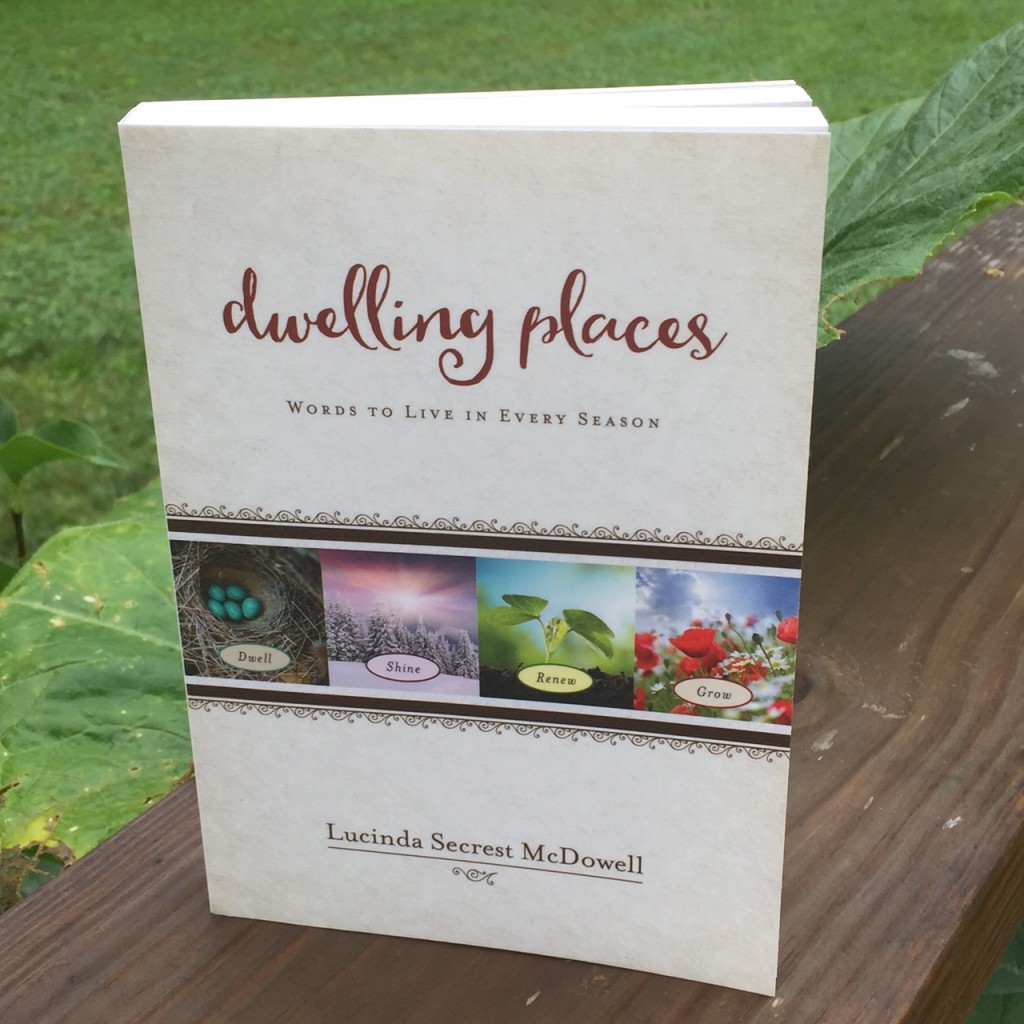 My aunt told me that my grandfather's last words were, "I'm ready to go."  Wouldn't it be wonderful to be ready?  Unafraid for the uncertainty of death, and willing to walk with Jesus — he was ready to walk through the pearly gates with his Savior.
In Dwelling Places, McDowell references multitudes of Christian authors and anecdotes from her own life experiences.  Each devotion is just two pages long, making it easy to fit into a busy morning.  Most of the messages are light and uplifting.  The season references tie into the words chosen for that section – for example, the Summer section contained many stories about gardening and plants.  While I didn't really need those divisions to be drawn in the sand, it helped to make a connection between the words.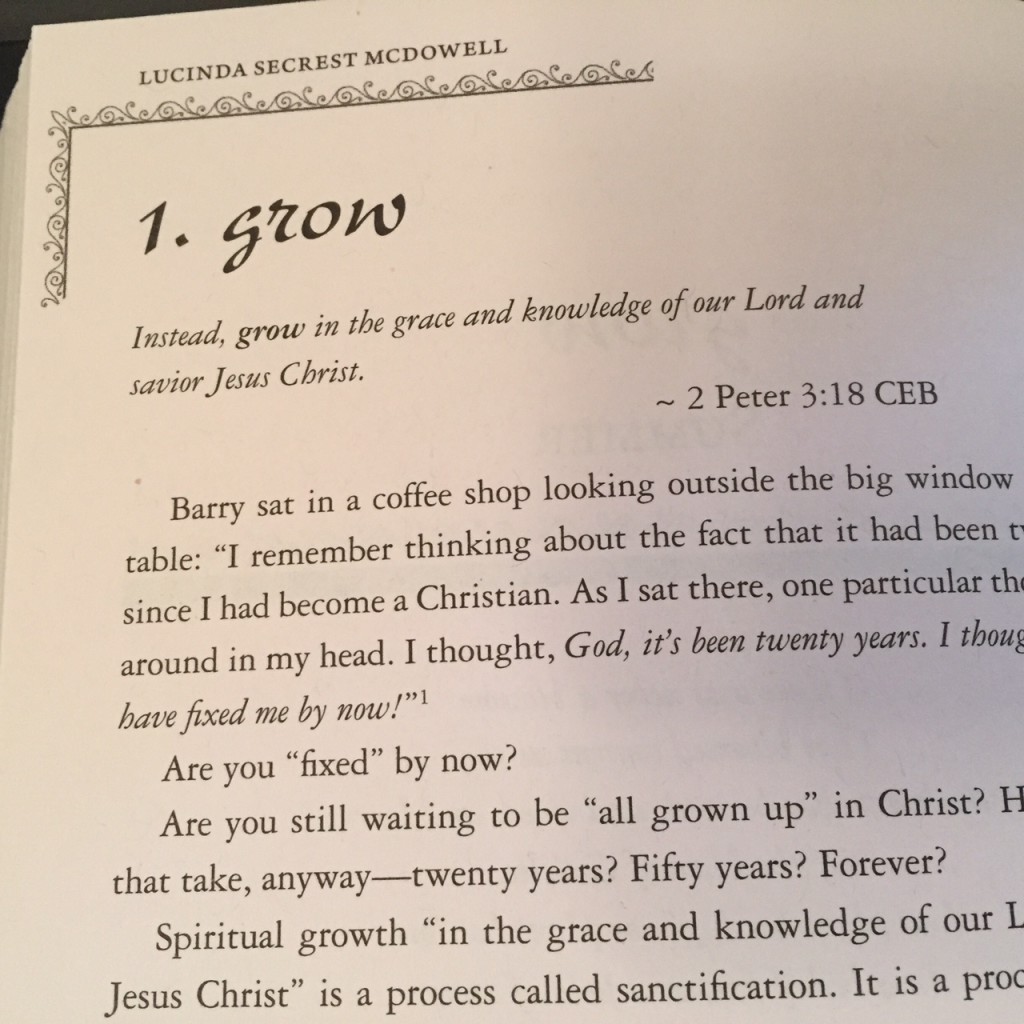 The depth of the devotions vary. Some are quite reflective and personal, while others tend to have a simpler message. Dwelling Places would make a lovely gift for anyone who needs a breath of fresh air. I plan to send it to my grandmother to give her comfort in the coming days, as I'm sure it will be an adjustment for her. They were married for over 60 years!
Drown out the busyness and noise of everyday life and find a deeper faith with something as simple as a single word in Lucinda Secrest McDowell's new book, Dwelling Places. Through short and inspiring readings, McDowell unpacks a single word—such as mercy, beauty, gratitude, or grace—to reveal a biblical blessing or challenge relevant to where you are. Full of stories and illustrations to empower you to live the word you have just read, each devotional ends with a benediction, written as if God were speaking directly to you.
What's your favorite season, and why?