Disclosure: I received a free book pack from the author. Post contains affiliate links; opinions shared are mine.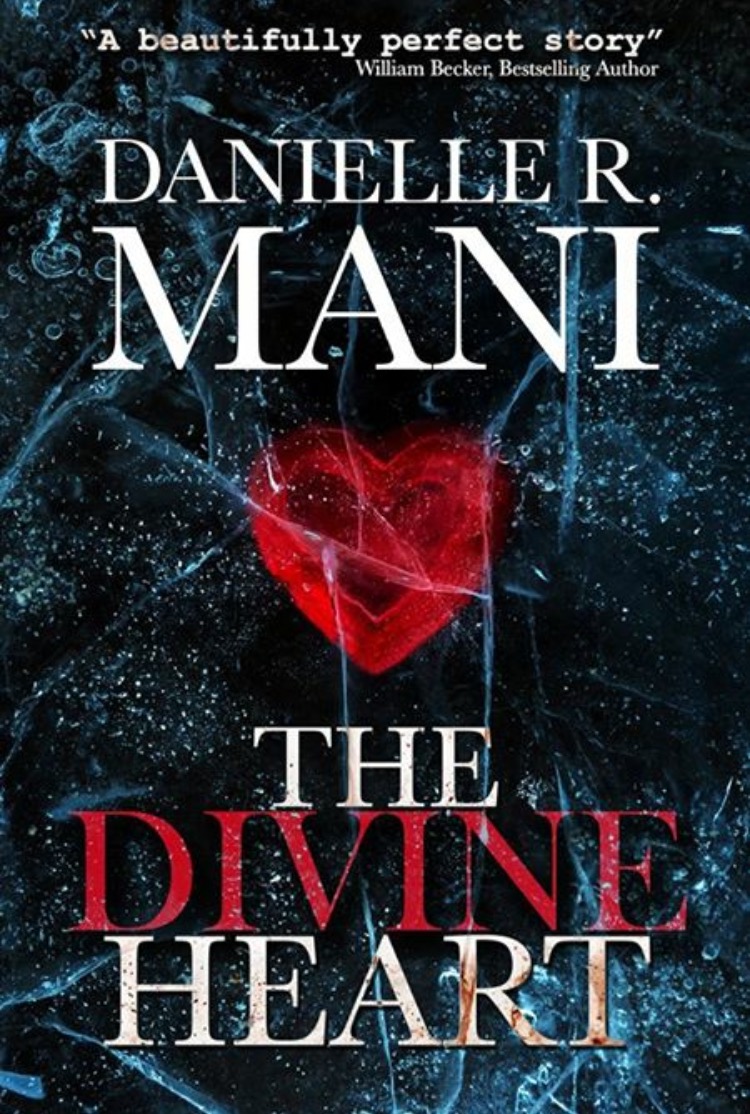 Being a teacher means you're fully invested in the lives of your students.  When something goes on in their lives, you're praying for their success and happiness.  Even years later, when I see one of my former students, I love hearing about their current lives.  It's kind of like having an extension of my own family.  When I read Divine Heart by Danielle Mani, it was the first time I realized that nurses must experience the same thing.  They're involved in a small window of their patients' lives; trying so hard to provide care and comfort makes them part of the healing process.  They must be invested in that patient's future, too.  Sweet Elle was only 17 years old, yet her young life revolved around someone else's death. What an emotional load to carry! 
Mani presented Elle as a perfectly normal teenage girl.  While struggling with this devastating diagnosis, she was worrying about her bronzer and applying EOS lip balm. She thought about how cute her doctor was.  Things like this made her so real, like a former student I'd see at Kohl's or Starbucks.
The paranormal aspect of The Divine Heart was beautifully done.  In the midst of Elle's normalcy, there was this unusual "old soul" element about her, and it worked well with the plot.  I was surprised to see this depth in a relatively short novel like The Divine Heart.  Also, how refreshing that the book was a "clean read" for teens and adults.  It was  a pleasant surprise, and I hope to read more by author Danielle Mani (and more about this character!)
The author has generously offered Savings in Seconds readers the chance to win one of 4 prize packages.  The giveaway is open to readers in the US, UK, Canada, and Puerto Rico.  Prize packages include:
$50 Amazon gift card
$25 Amazon gift card
$10 Amazon gift card
$5 Amazon gift card
Swag pack for all 4 winners (signed book & bookish goodies)
To enter, visit the giveaway form below.  The contest ends 12/24.  Good luck!
Enter to win one of 4 prize packages in the Divine Heart #giveaway by author Danielle Mani. $50 $25 $10 $5 Amazon gift card prize packages #bookgiveaway
12 Days of #christmas hop starts 12/12 and ends 12/14 – open to US CAN UK PRhttps://t.co/sfILR7tIsD

— Savings in Seconds (@SavinginSeconds) December 9, 2017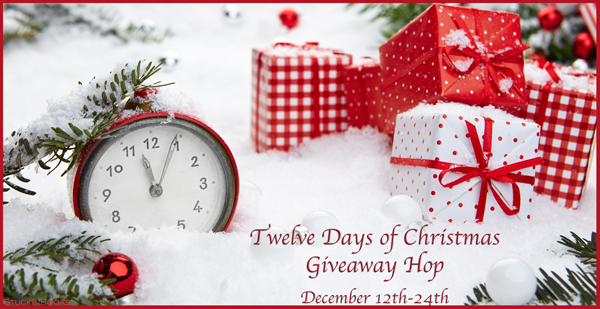 Many thanks to Stuck In Books for hosting this hop!

Thanks to Danielle Mani for sending me a copy of the book.