Disclosure: I received this DVD to review. The post and giveaway form contain affiliate links; opinions shared here are 100% mine.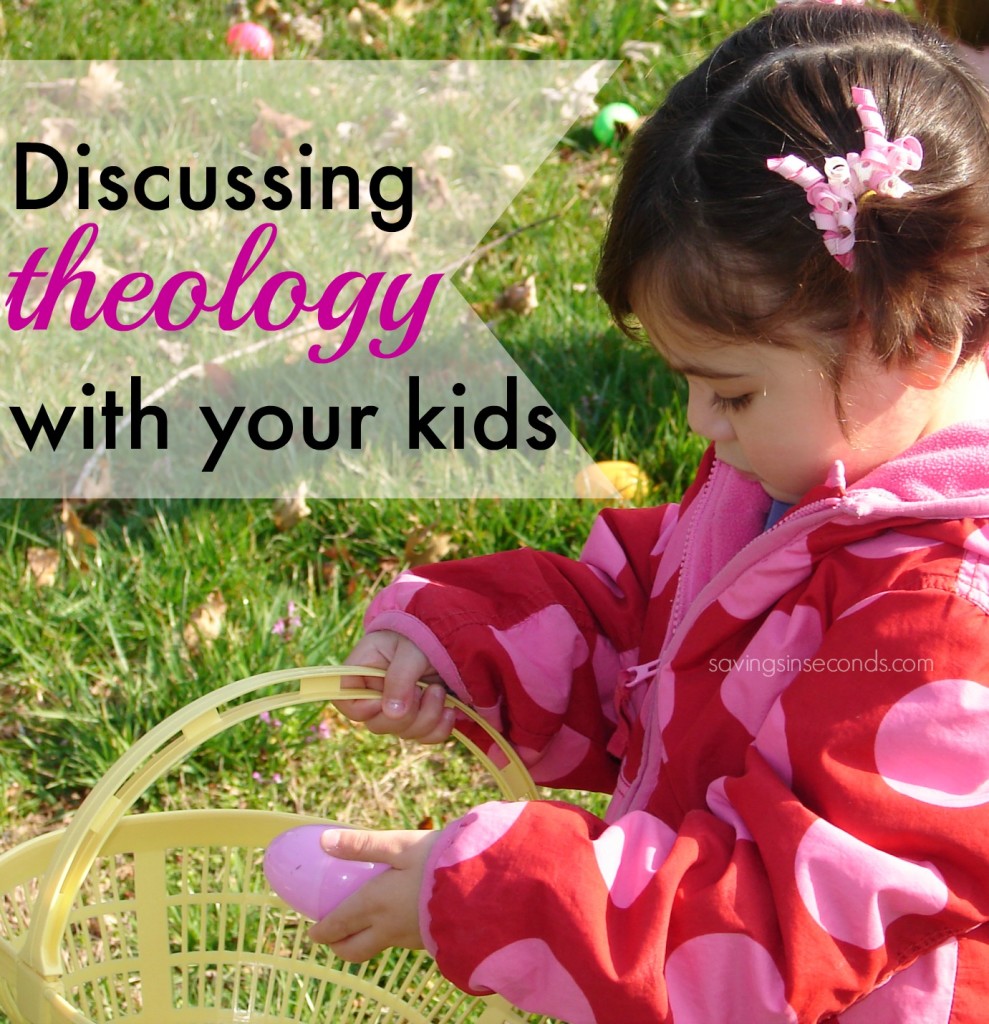 Kids have a natural curiosity about organized religion.  Whatever your stance might be on religious beliefs, you can bet on the fact that your child wonders what it's all about. For example, when your child tries to balance Easter Egg hunting with Jesus dying on the cross, how do you explain this in a way that children will understand? How does Santa fit in with the traditional biblical Christmas story? Students have often asked me religious questions in the hopes that I'll spell it all out for them, but it's not my place as a classroom teacher to do that. Instead, I encourage them to discuss their questions with their parents.  So parents, the ball is in your court.  It's your responsibility and privilege to be your child's spiritual guide.  When your kids ask you about God, take the opportunity to share your beliefs.  Don't be surprised if your kids want proof!  That's the perfect time to pull out your Bible and learn together.  It might seem intimidating and sometimes a bit overdone, but theology is necessary part of your child's development as a believer.  You don't have to call it that, of course, but why not make it a family vocabulary word?  
Discussing theology with your kids doesn't require a Bible degree.  Your child will encounter Greek and Latin stems in school, and the roots will be familiar to them by 6th grade.  The word "theo" means "belief," and "ology" is "study of."  You'll be surprised and probably impressed with how well your child processes your discussion.  Try these ideas to make it a bit easier!
1.  Make it part of your family's regular conversation.  The more you discuss your beliefs with your children, the better equipped they are to make spiritual choices of their own.
2. Be honest.  Tell your child what you believe.  Be open-minded if they want to make choices of their own, too.  Encourage your child to explore the Bible for himself.
3.  Don't cringe.   Kids sense fear; she'll know if you are afraid to answer their questions. In turn, she might be afraid to ask.  Make it okay to ask.
If you'd like to delve deeper into your family's understanding of the Bible, try incorporating a tool like the Theo DVD.  In the DVD God's Truth, there are lots of built-in supports and resources for parents and caregivers to set up a family Bible study.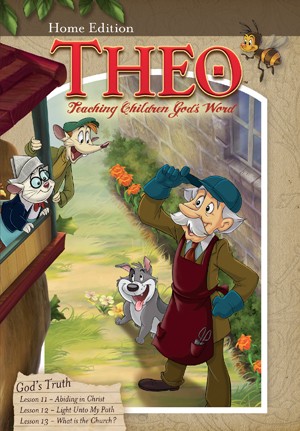 The animation in this DVD is reminiscent of my favorite childhood cartoons.  The mice look like those from Disney's animated Cinderella.  I loved the character Theo; he's the quintessential English gentleman.  The doctrine is mildly yet thoroughly presented with Biblical teachings.  Children will giggle at the antics the mice get themselves into.  Each episode is only 10 minutes long, so you don't have to commit to a really in-depth study.  You could even watch the cartoon as part of your family's Saturday morning lineup, then use the discussion following your worship service on Sunday.  Make it work for your schedule.
I'd love to see a digital version of the Theo DVD made available.  Our family often does outdoor activities on the weekends.  It would be fun to watch our Theo episode while on a hike or by the lake. Would you enjoy watching the Theo DVD with the children in your life?