Last weekend, my daughter and I enjoyed a rare afternoon to ourselves.  She was performing in a band concert late in the day, so we had a few hours to burn. After a great lunch, I suggested that we head to the bookstore.  She was eager to check out a couple of titles she'd heard about.  We found a B2G1 shelf and each chose a couple of books. One of the books I selected was Diary of a Haunting by M. Verano.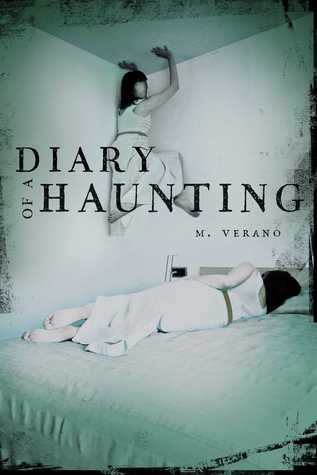 (Please note that the links in the post are my affiliate links – opinions shared are mine.)
My tolerance for horror borders on the PG scale.  I can handle some scary stuff, but nothing really gruesome or deviant.  If it is rated R, I probably can't take it without some serious nightmare aftermath. For that reason, it's best if I stick with teen fiction, since it tends to be a little less graphic.  Diary of a Haunting was the perfect level of scary for me.
Though the premise of the story was a bit cliche – starting with the haunted mansion – the author's approach to the mystery was unique.  The book is, in fact, a diary.  That format alone made it an interesting read.  Who doesn't enjoy a peek into someone's diary?  The story is told from Paige's POV, and it's exactly the tone you'd expect.  Sarcastic, immature, yet on the verge of adulthood….Verano got it just right.
Some aspects of the story were a bit overdone (enough about the flies and spiders already) but overall, the combination of creepy and what-the-crap worked.   Since it was a teenager's diary, the profanity seemed normal, and I really liked the black and white pictures included throughout the chapters.  If you're a fan of Asylum and other books of that nature, you'll probably really enjoy Diary of a Haunting.
I listed my copy of the book on PBS where I swap books for free with other readers.  Definitely check it out if you have some titles to unload….or have a long wishlist!
Do you like books that are super scary, or mild like this one?