Disclosure: I received this book to review. The post contains affiliate links; opinions shared here are 100% mine. If you make a purchase through my links, I will receive a small commission.
A sweet book to add to your family's library this fall would be Devotions for Beginning Readers.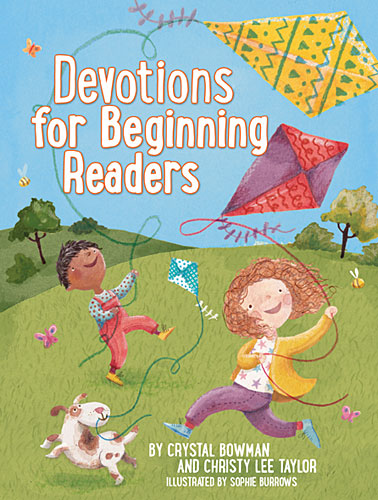 It's exciting when a child learns to read! That is such a milestone of education.  In my opinion, the early years of school are one of the best times to be a kid.  As children learn to read, it's like the world opens up. Signs make sense; spelling has purpose. It's all a really exciting time of life. What do you think?  If you're an Instagram or Twitter user, share how you make the holidays the #BestTimeToBeAKid for a chance to win a $2,500 Gymboree shopping spree!
My son is starting to read books that his teacher sends home; we look forward to sharing those early-reading moments together each day. Having this copy of Devotions for Beginning Readers has been a real blessing to us as well. The type is in large print so it's easy for little eyes to read. There are lots of words on the page, so it's a challenge for those readers who already mastered basic sight words. Each page has a little tab on the side labeled "Today's Word" so that kids will learn to recognize that vocabulary. I especially like the kid-friendly language in the devotions. The questions and scenarios are easy for kids to relate to. For us, it's easiest to have these devotions in the evening, but sometimes we squeeze it in during an extra morning moment. Do you enjoy having devotions with the children in your life?  Check out Tommy Nelson  for more books like this one!