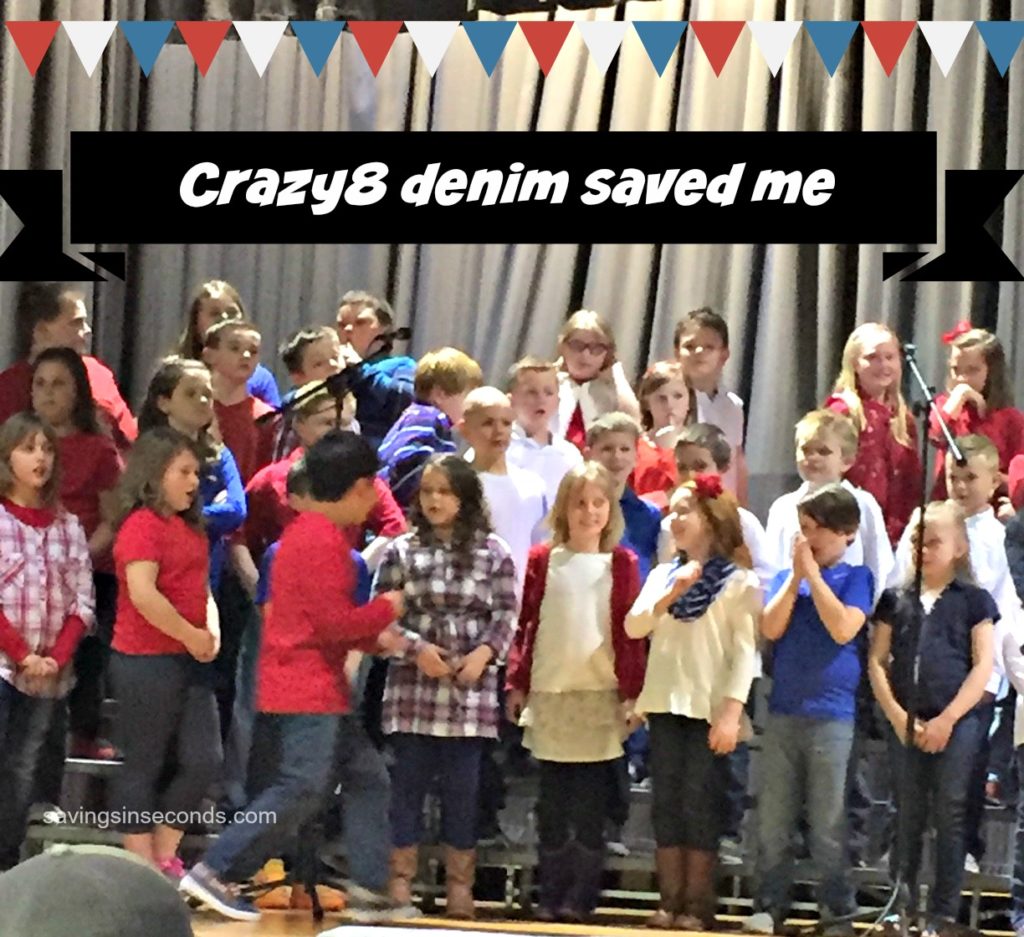 Disclosure: This post contains affiliate links and I will be compensated if you make a purchase after clicking on my links. I was compensated for this post.
It was a February afternoon when my son reminded me about the night's choral performance at school.  No problem, I said.  Since we didn't have time to run home before the concert, I'd packed a bag with his required clothes — a solid color shirt and denim jeans.  We stopped at a restaurant to eat supper and I sent him to the bathroom to change into his outfit.  Except there was a big problem — his clothes were too small!  He'd grown a couple of inches since the last time he wore the jeans, and they were too tight AND too short.  We had exactly 20 minutes before he needed to be at the concert.  Luckily we were at the mall, so I ran into Crazy 8 (yes, literally ran) and grabbed two sizes of jeans and a red henley shirt.  The store clerk was also a mom of a child who would be in the concert, and we had a good laugh over my predicament.  Thankfully, the new clothes fit perfectly and my son's 15 seconds on stage weren't ruined by denim that didn't fit.
So this year, I plan to head to Crazy 8 for my son's denim needs. The jeans I bought were soft and comfortable, and the price point was fantastic.  We love the adjustable waist, which helps to stretch out the fit for as long as possible.  His favorite style is the Rocker jeans (shown below.)  These have a slim look and feel so soft, plus he likes the dark wash.  Priced at $9.99, these are a steal!   You can also find bootcut, loose fit, straight, and other styles.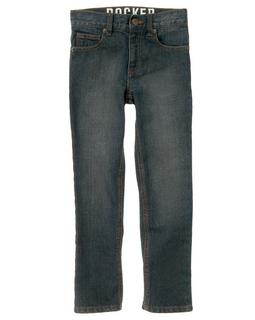 Whether you're shopping for a boy or girl this year, check out Crazy 8 and their denim section.  They just might save you a buck or two!
One lucky reader will win $5 Paypal cash.  The giveaway is open to readers worldwide, ages 18+. Void where prohibited by law.  Enter on the form below. Good luck!