Disclosure: I received a fabulous package of candy from Sweetworks. Opinions shared are mine.
Finding ways to solve two problems with one product is a big time saver at our house.  It's hard to keep fall decor in line with the changing holidays.  It's also the time for sweet treats, which is always fun!  One great way to get the two together is to set up your fall table with Sweetworks candy.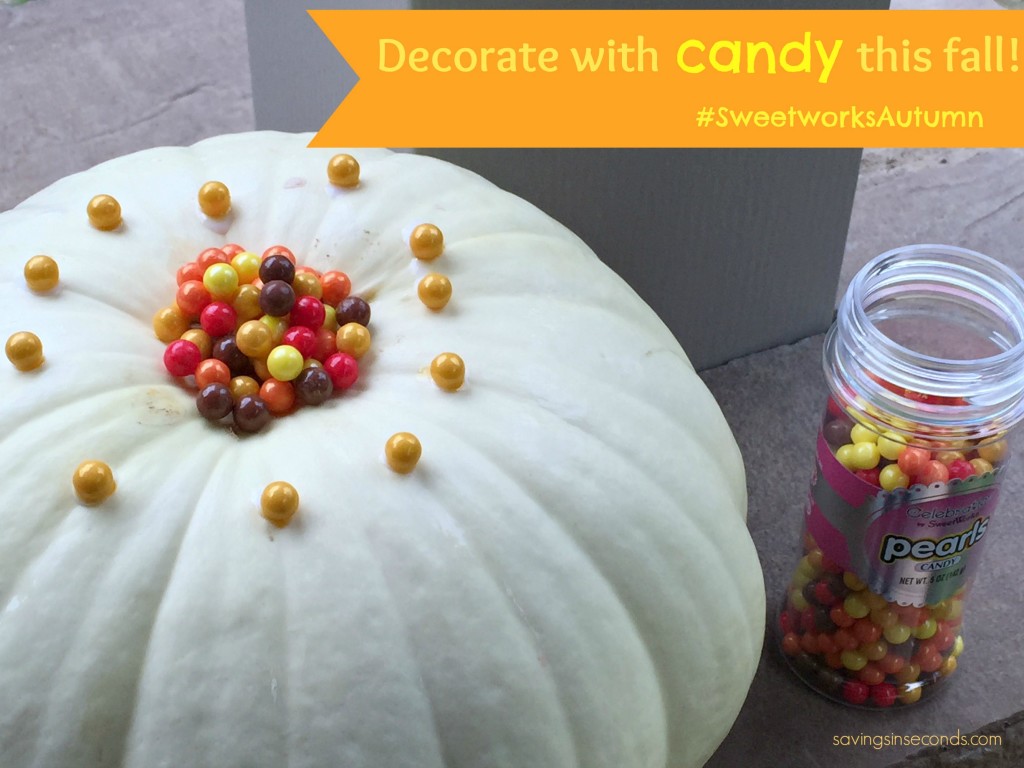 To welcome your guests, put a pretty pumpkin right at the front door.   My white pumpkin didn't have a stem, but it was the perfect shape!   By adding assorted colors of Sweetworks celebration pearls, the stemless pumpkin looks adorable.  I used all-purpose white glue to hold the candy in place.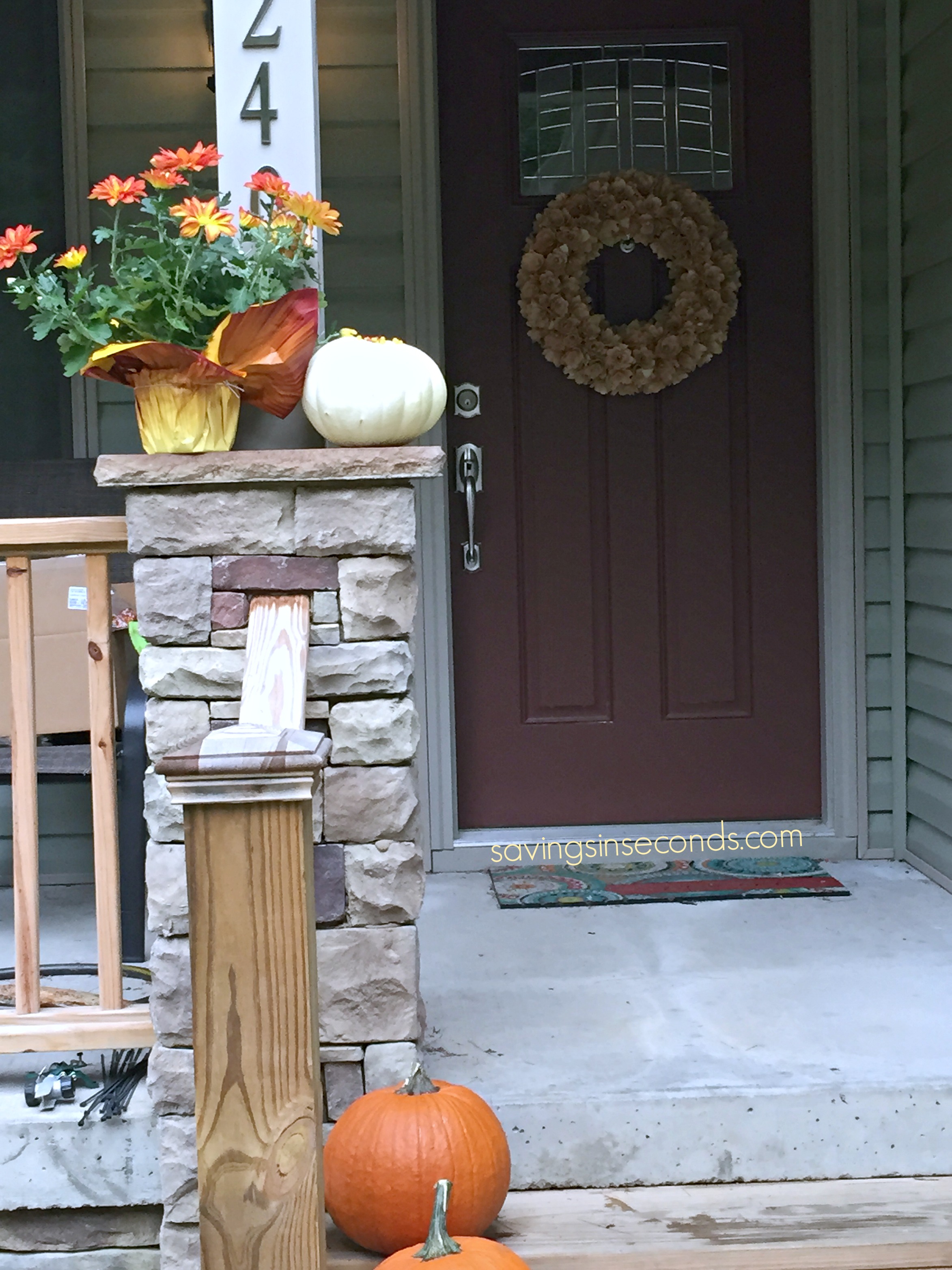 Next, I set up a tic-tac-toe cookie station in the kitchen.  By using store-bought sugar cookies and hazelnut spread, it was simple to get these ready for guests.  Sweetworks Sixlets were the ideal X-and-O markers.  These are some of my favorite candies!  They come in such a wide variety of colors that they can be used for any fall activity.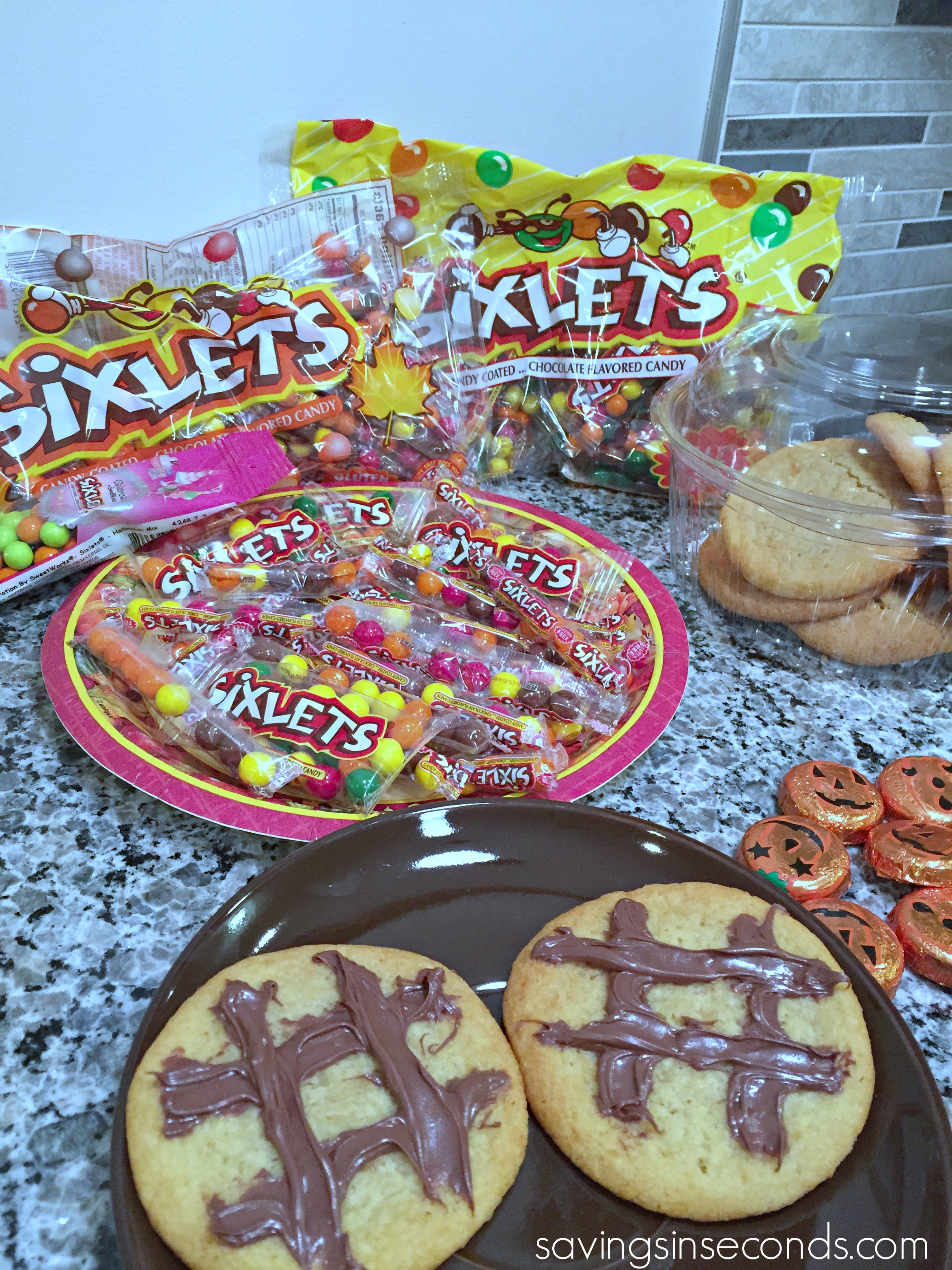 It didn't take long for the little pumpkins in my house to start playing a competitive game of tic-tac-toe. The cookies were gone in no time!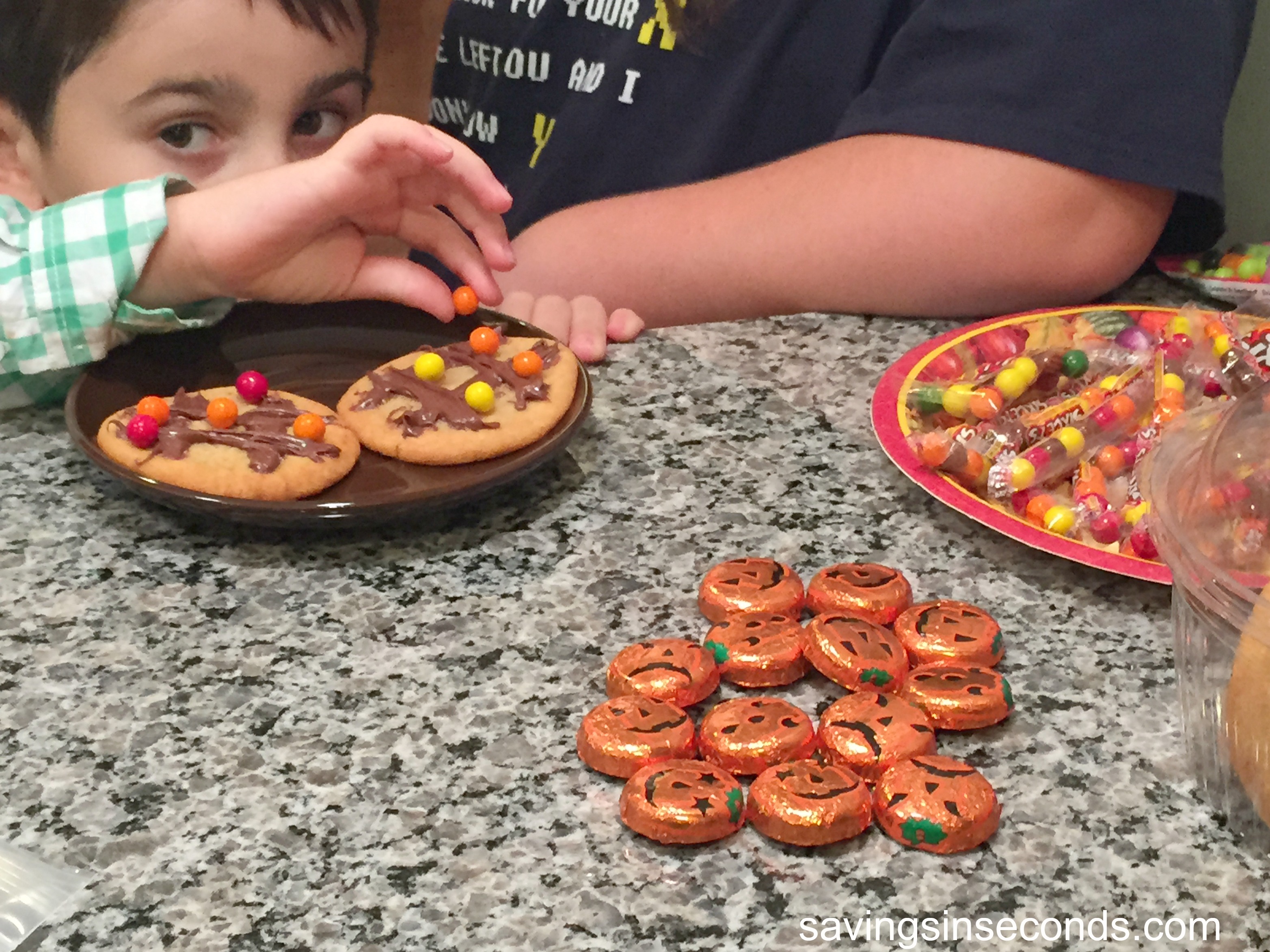 Don't leave the grownups out of the fun, though.  Set up a coffee station with extra-special indulgent treats.  Ovations sticks come in orange and mint flavors; they make delicious coffee stirrers.  Set out wedges of pumpkin spice or orange Break-A-Part chocolates.  Conversation is sweeter when chocolate is involved!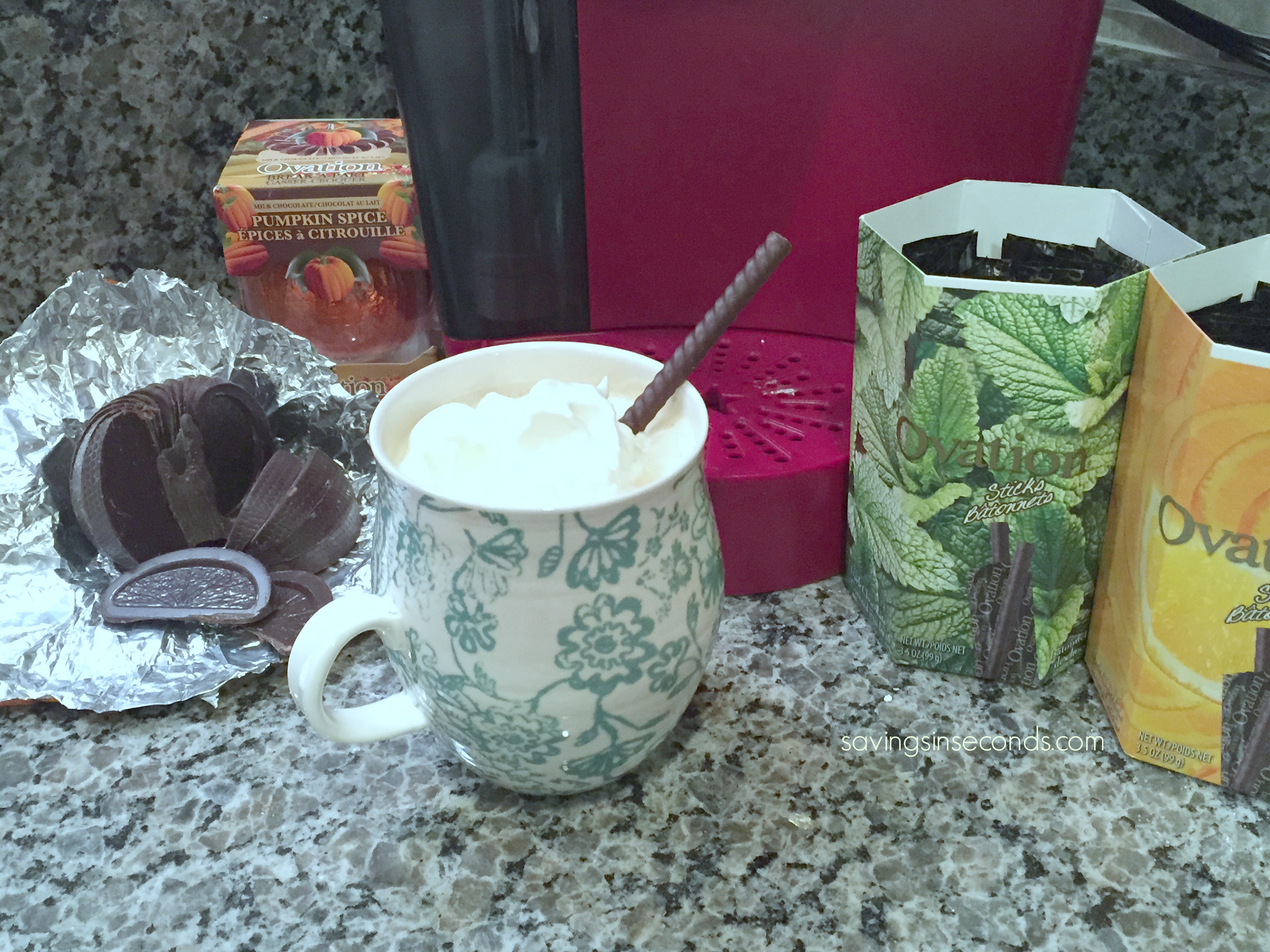 Some friends may not prefer chocolate, so be sure to set out gumballs as an alternative.  More chocolate for the rest of us!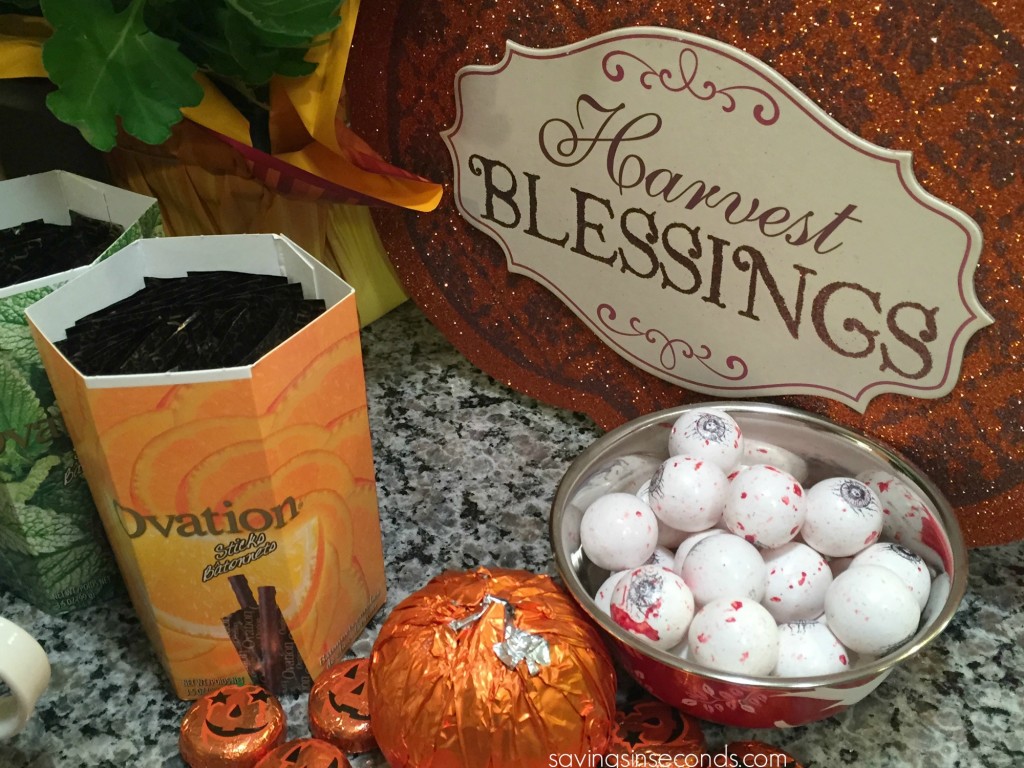 I found that Ovation and Sweetworks packaging was pretty enough to set out on the island. With the colorful foils and bright candies, guests will feel like they've been treated to a visual feast.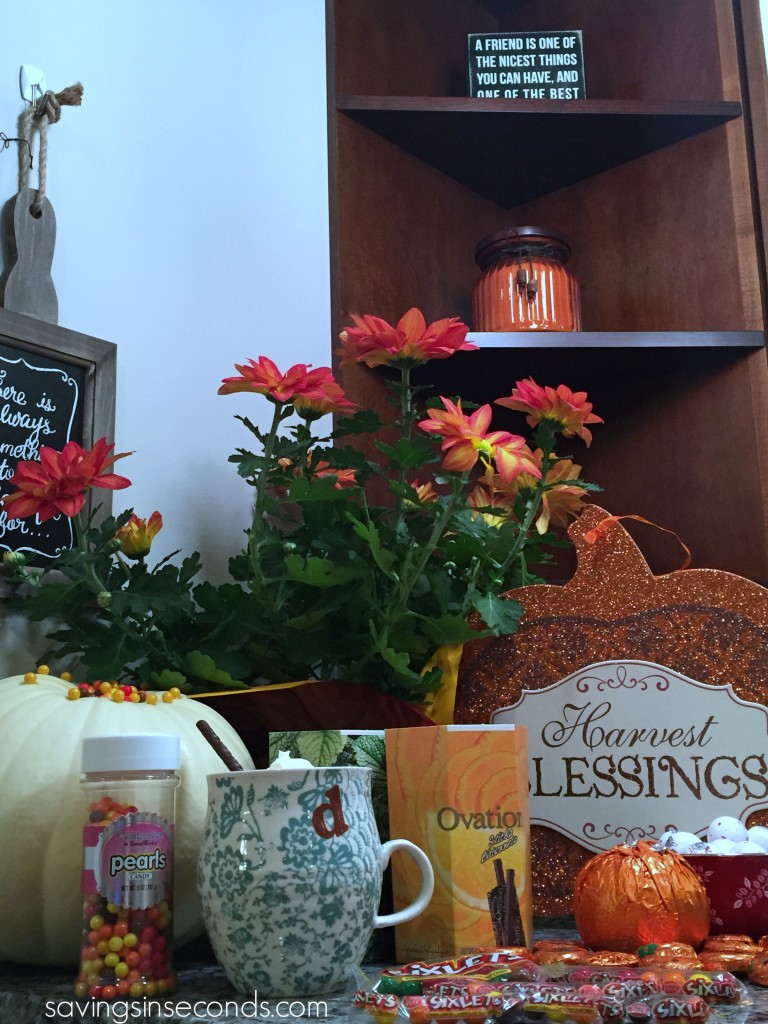 Thanks to SweetWorks for sending us this assortment of candy!