It's crunch time, people.  We're facing the last week before Christmas. Is your list completely checked off?  Never fear – DaySpring has you covered.  These days, it's the ideal resource for thoughtful, meaningful gifts as well as beautiful cards.  I'm a DaySpring affiliate (so the links in this post are my affiliate links), and they sent me a package of beautiful home decor items to share with you.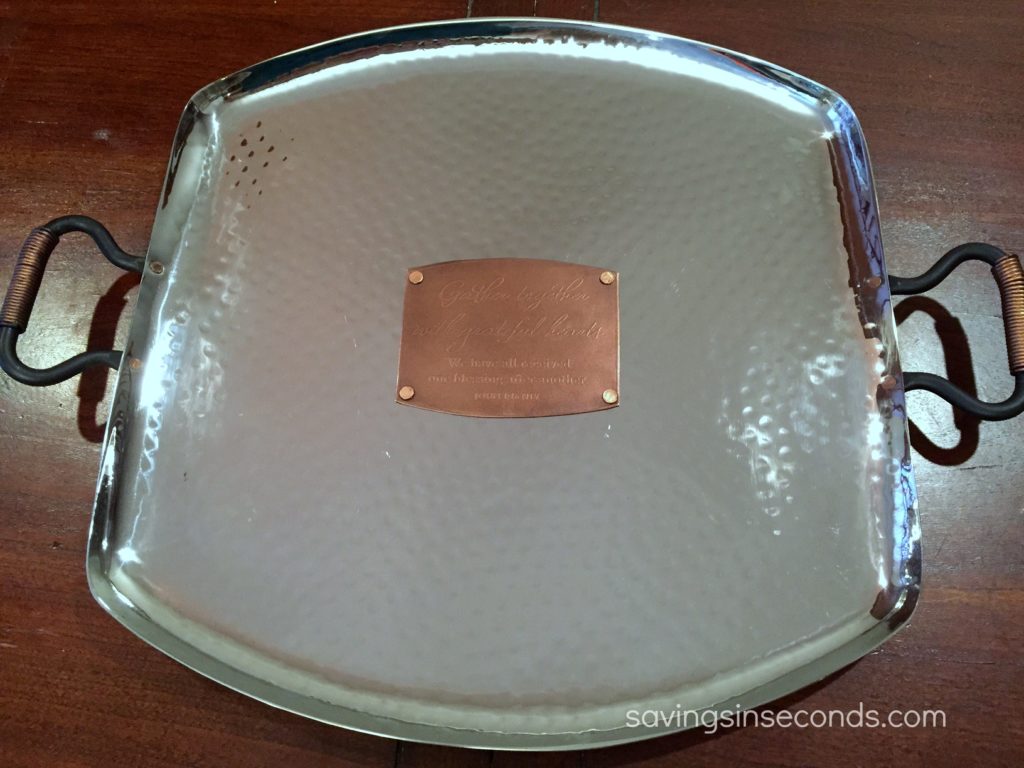 The Gathered Together hammered metal tray truly gleams like this in real life.  What an amazing hostess gift!!   Use it to set out bread, party favors, or as a centerpiece base.  Since it's not holiday-specific, you can definitely use this year round.  Lovely!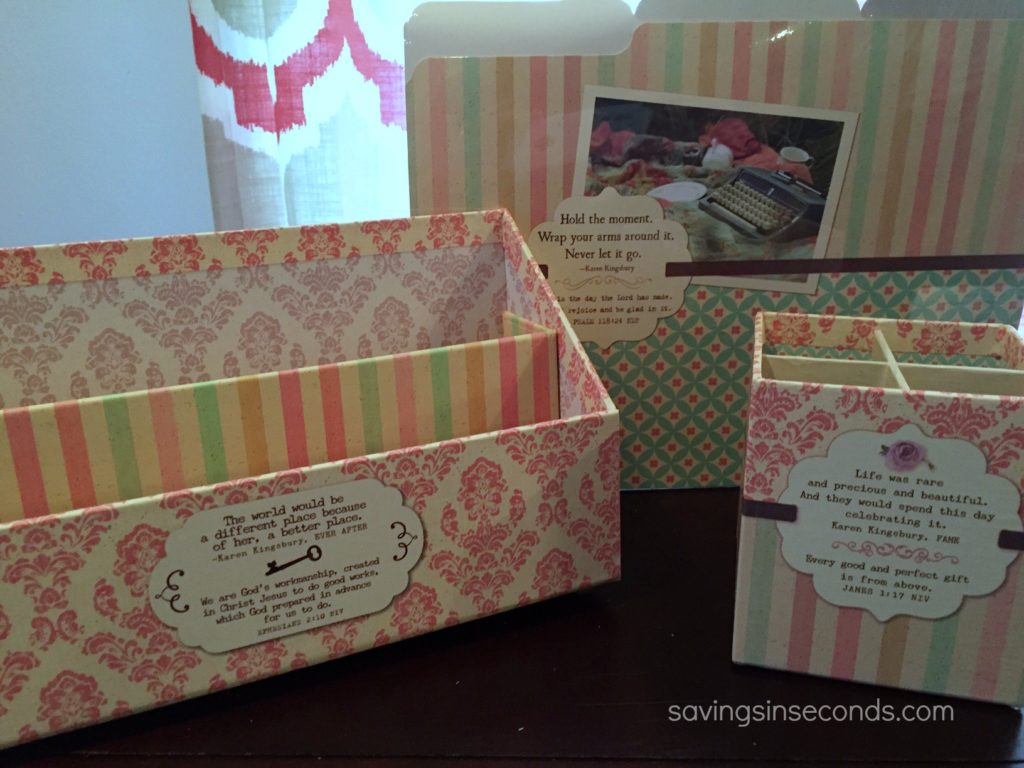 I have no scientific research to show for this, but I believe that beautiful office supplies make it more fun to be at work.  It might just be the nerdy teacher in me; I can't get enough of pretty folders and adorable organizers.  There are so many pretty Karen Kingsbury-inspired items at DaySpring.  Get the whole collection!
My daughter recently started Bible journaling and seems to really enjoy it. So far she's just been using pens and coloring pencils, so it was time to give her some better tools with which to work. This Bible Journaling starter kit far exceeded my expectations!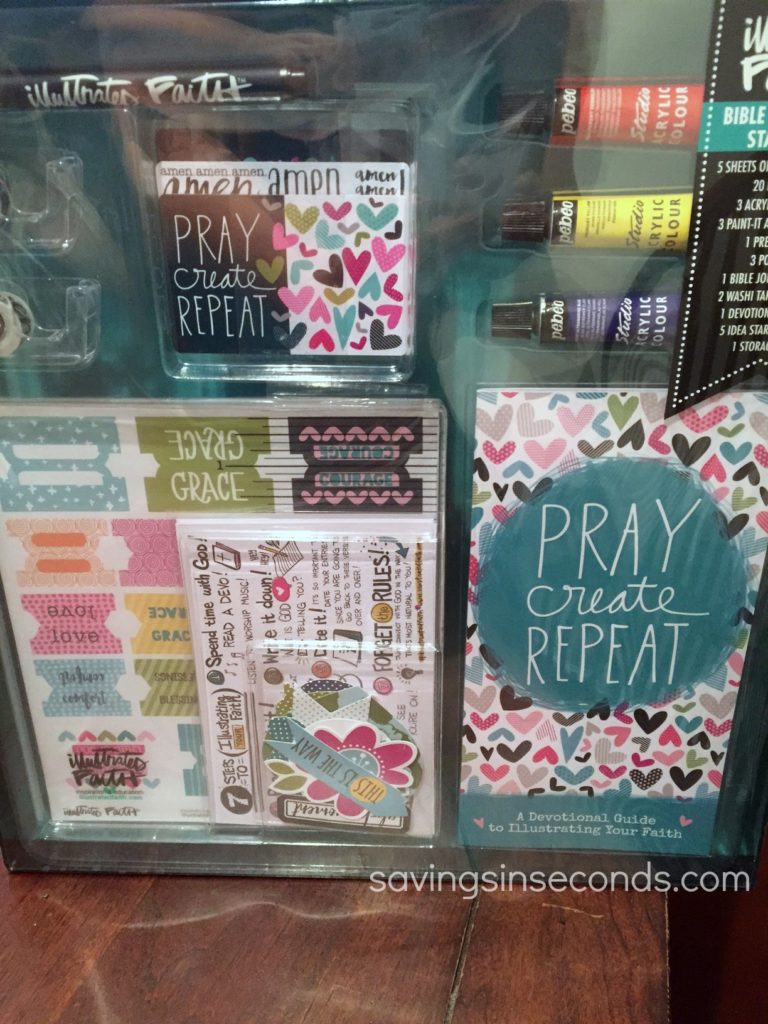 It comes in a beautiful reusable box that could be a gift in itself.  It will be a treasure for a long time to come.
What DaySpring products are your favorite?