Disclosure: I received product samples. Opinions shared here are 100% mine.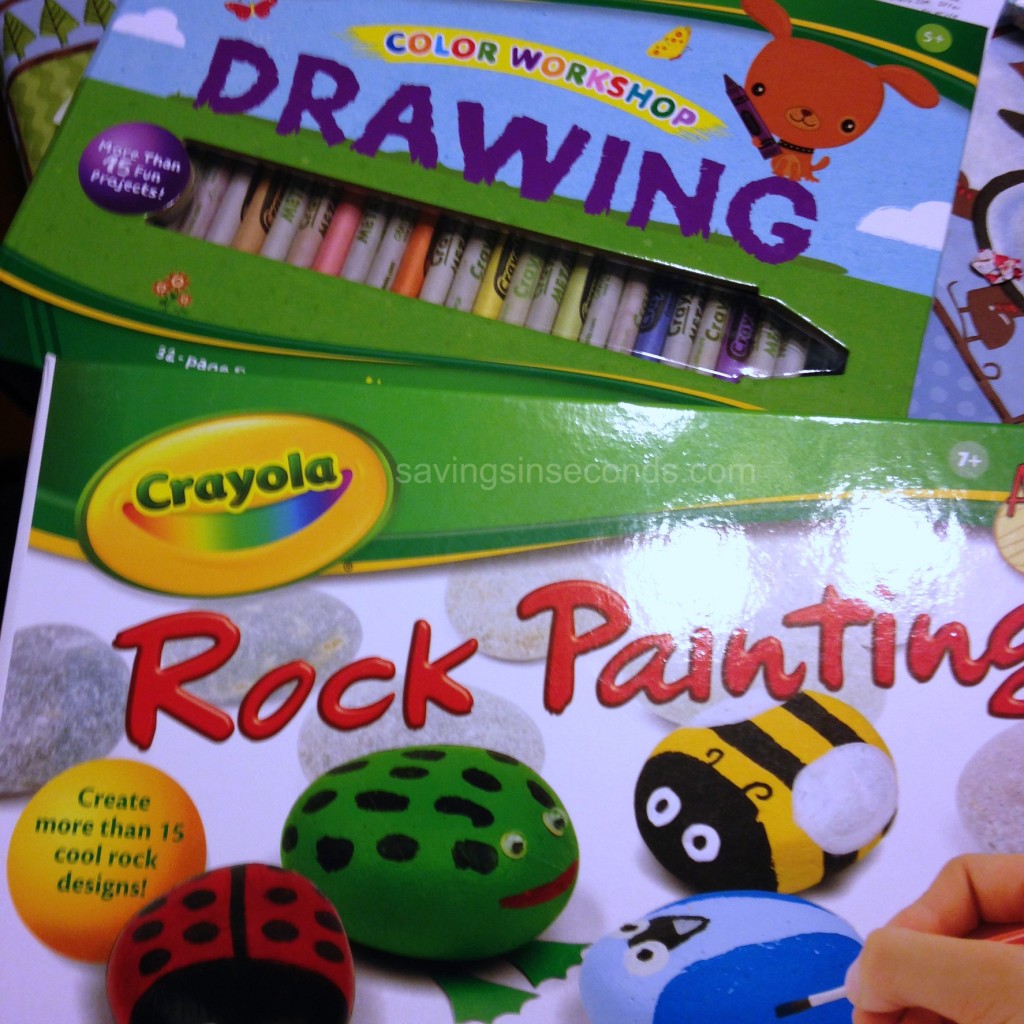 2 kids.  2 weeks.  1 very tired mom.
That's what Christmas break usually means at my house.
You would think that spending my days with 110+ 6th graders would build my endurance for time spent with my personal children, but it's quite the contrary.  Being a hands-on mom is a much tougher job than teaching all day!!  When my kids are home, they like to have one or two "pajama days" but then it's time to get our game on.  What will we do all day?  These awesome Crayola kits from Baker & Taylor Publishing can keep smiles on everyone's faces! Whether it's Rock Painting
or Drawing
that floats your child's boat, you're both going to enjoy these book kits.  Both are priced at under $20 and shipped free with Amazon Prime, these books are perfect for gift giving.  Christmas, birthdays, and "just to say I love you" — all are perfect occasions for art!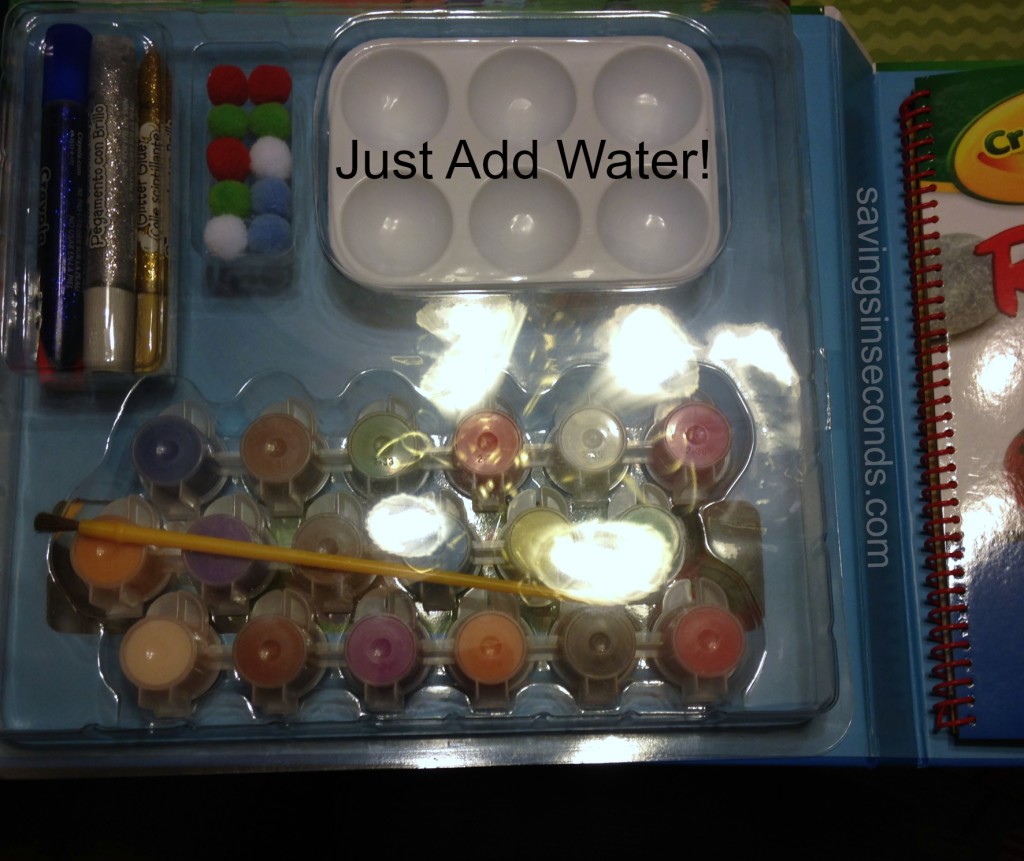 Crayola Artist Studio: Rock Painting
This book set is prepped with everything you need to make some great rock art.  Just add water and rocks!  Take a walk with your child and collect a few smooth stones that would be perfect for a rock painting.  If the weather's nice enough, you could even paint outside.  If not, just spread some old newspapers out and let your child get to work.  The attached book has lots of ideas for even the novice artist.  You'll need water for rinsing the brushes; otherwise, everything you need is right here.  After the rocks have dried, allow your child to place the rocks in the garden or give them to family and friends!  This set is perfect for kids who are around 7-10 years old.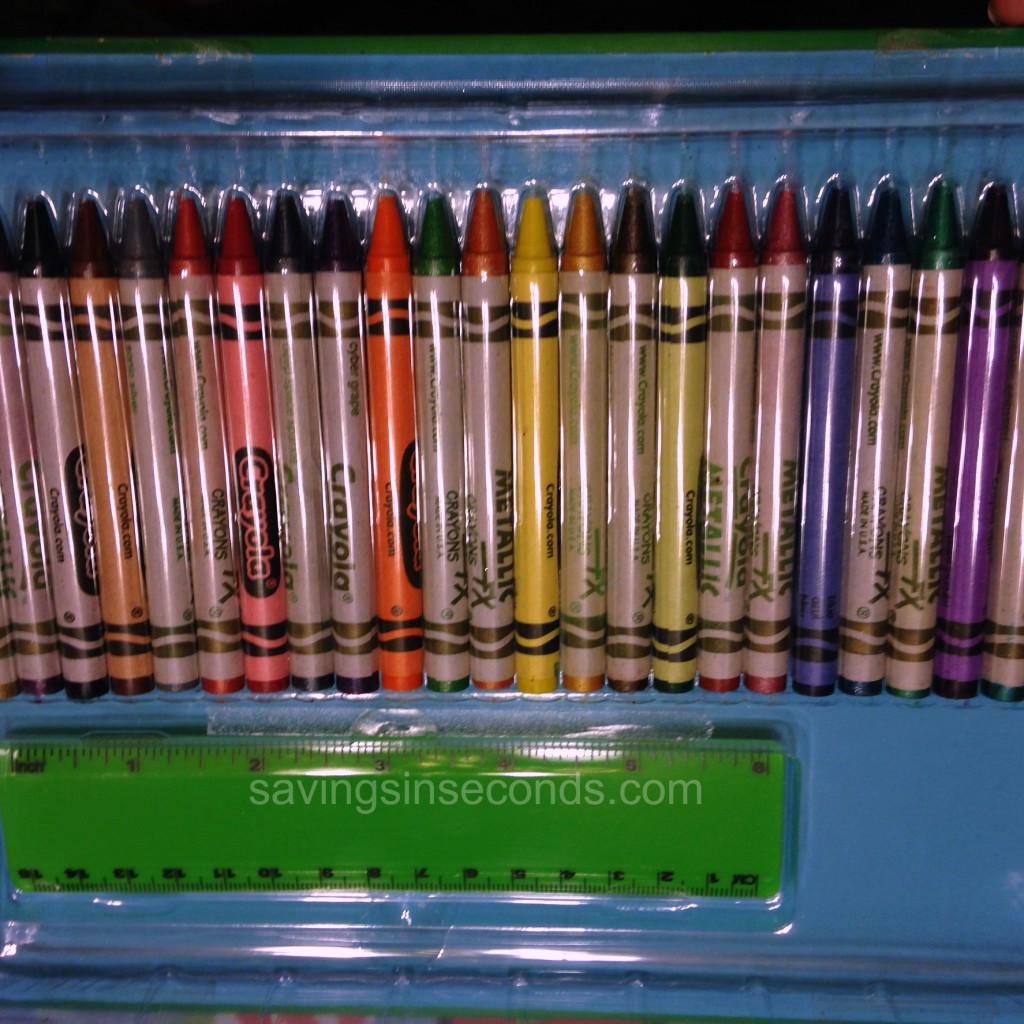 Crayola Color Workshop: Drawing
This book set is great for the budding artist.  A large assortment of crayons are included, with a variety of specialty metallic crayons as well.  Have your child practice use the enclosed ruler to get ready for primary school.  The idea book has simple ideas that young children will want to try.  This set is perfect for my 5 year old son who likes to draw but hasn't mastered the fine motor skills of detailing a sketch.
Both of these sets will keep my children entertained for at least a couple of hours over break.  I also plan to switch out the sets so that they both have a turn with each other's kit.  If you have a grandparent or other caregiver who takes care of your child, why not provide one of these sets to help make that time a little easier on the adult (and more fun for the child!)
Today is the last day to order through Amazon Prime and receive your gift by Christmas, so don't delay!! Order the Crayola Artist Studio: Rock Painting
and Crayola Color Workshop: Drawing
so you can cross off those last-minute gifts.
Do you know a child who would enjoy one of these art kits?