Disclosure: This post contains my referral link and Amazon affiliate links to cozy winter reads. If you make a purchase, I may earn commission. Opinions shared are mine.
You know how it is.  We're all so busy during the warmer months that it's almost a relief when it's finally winter.  We allow ourselves to hibernate a little.  Cuddling under a blanket with a good book seems like the only right thing to do.  I'm a bit of a book hoarder, much to my husband's chagrin.  Even though there are several unread books on my shelf, I can't help looking for cozy winter reads on My Reader Rewards.  If you're not a member yet, click here to join (it's free) plus start with 25 points!  
I'm giving one lucky reader 75 points to spend on a Cozy Winter Read at My Reader Rewards.  Here are some of the eligible books available at the time of this post.  If you win and your choice isn't available at the end of the giveaway, you will need to choose another title that is 75 points or less.
Here are some of the book options with links to the book's goodreads page.  There are several more! I've included many in the Amazon carousel at the bottom of the post, but they might show up in different formats.
Skip Rock Shallows by Jan Watson
The Outcast by Jolina Petersheim
Spirit of the Springtime by Maureen Lang
Lead Me Home by Amy Sorrells
On Shifting Sand by Allison Pittman
Where Treasure Hides by Johnnie Alexander
Honor by Lyn Cote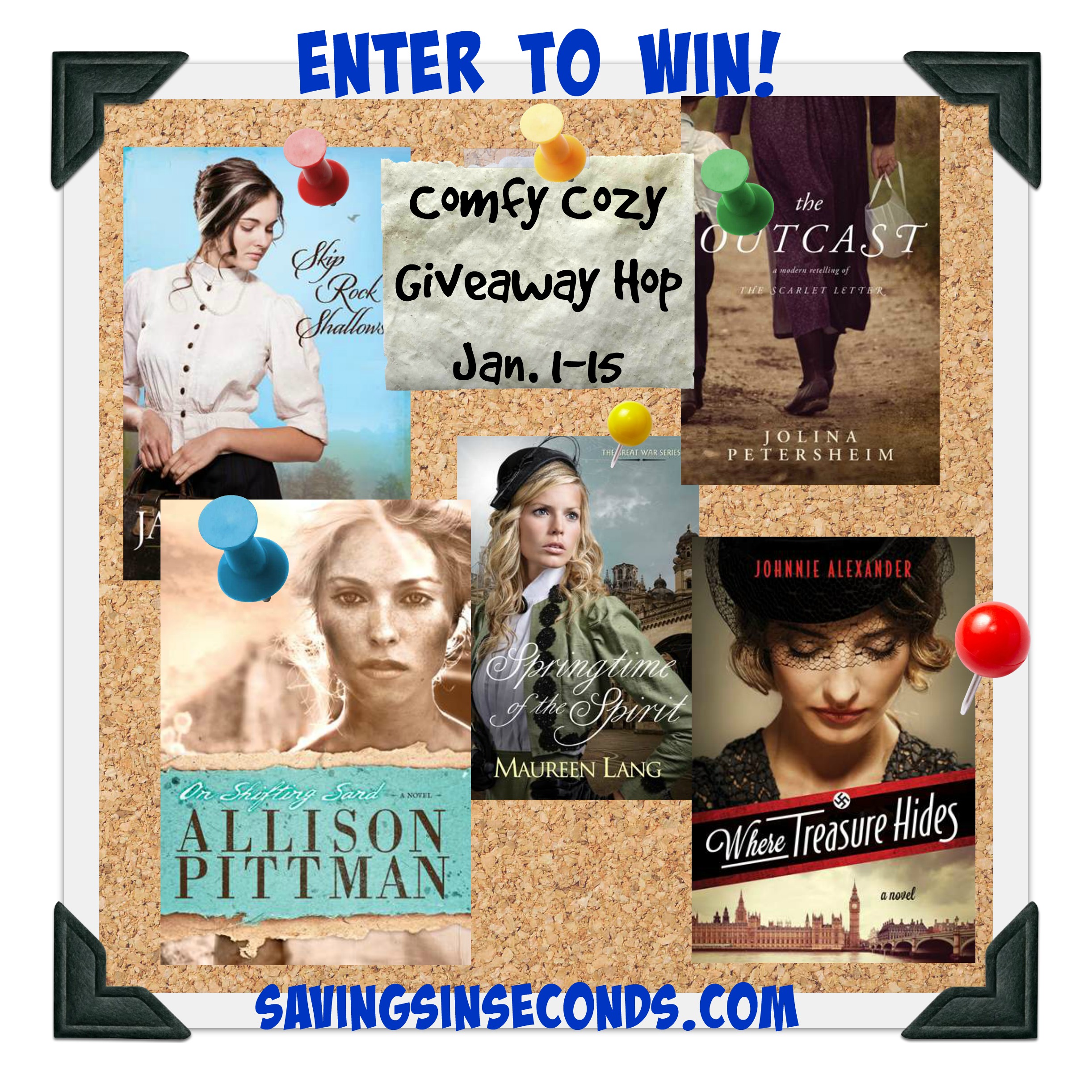 Which book would you enjoy reading?  To enter the giveaway, visit the form below.  It's open to readers ages 18+ in the US; void where prohibited by law. Good luck! The cozy winter reads giveaway ends 1/15/18.