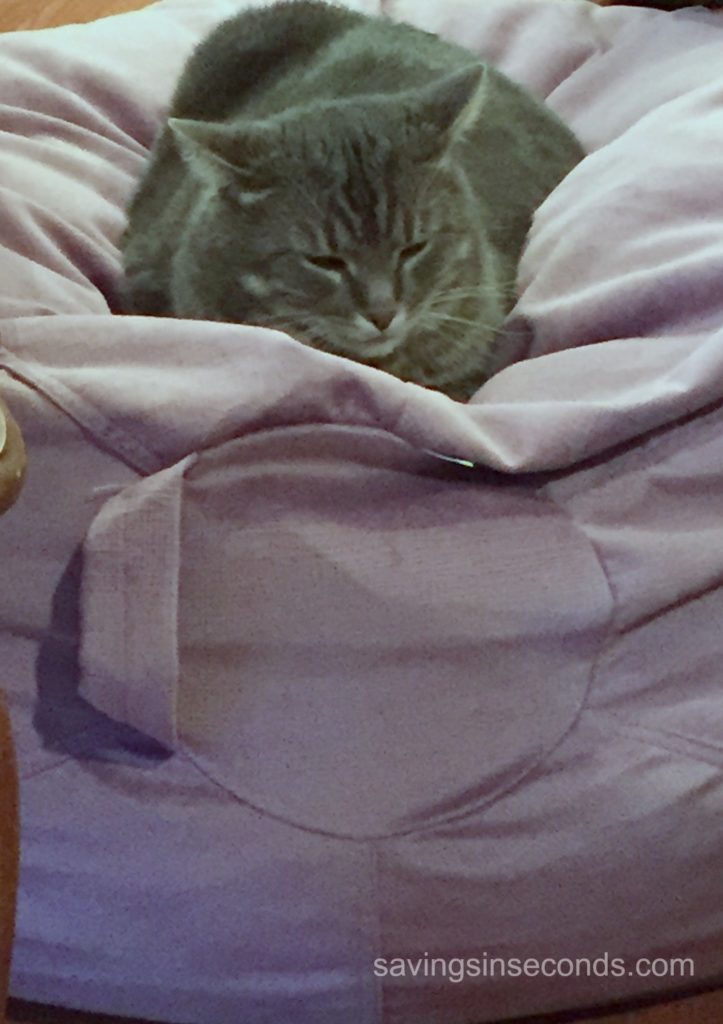 Disclosure:  I am a Brentwood Home Social Media Ambassador and received these products through that program.  Post contains affiliate links; opinions shared are mine.
Our human children barely had a chance to peek at the cozy cushions in the Brentwood Home Kids Space Bundle before our furry kids landed on them.  I tried telling the cat AND the dog that Brentwood Home also has products for pets, but they didn't listen. 
Eventually, though, my son reclaimed his territory!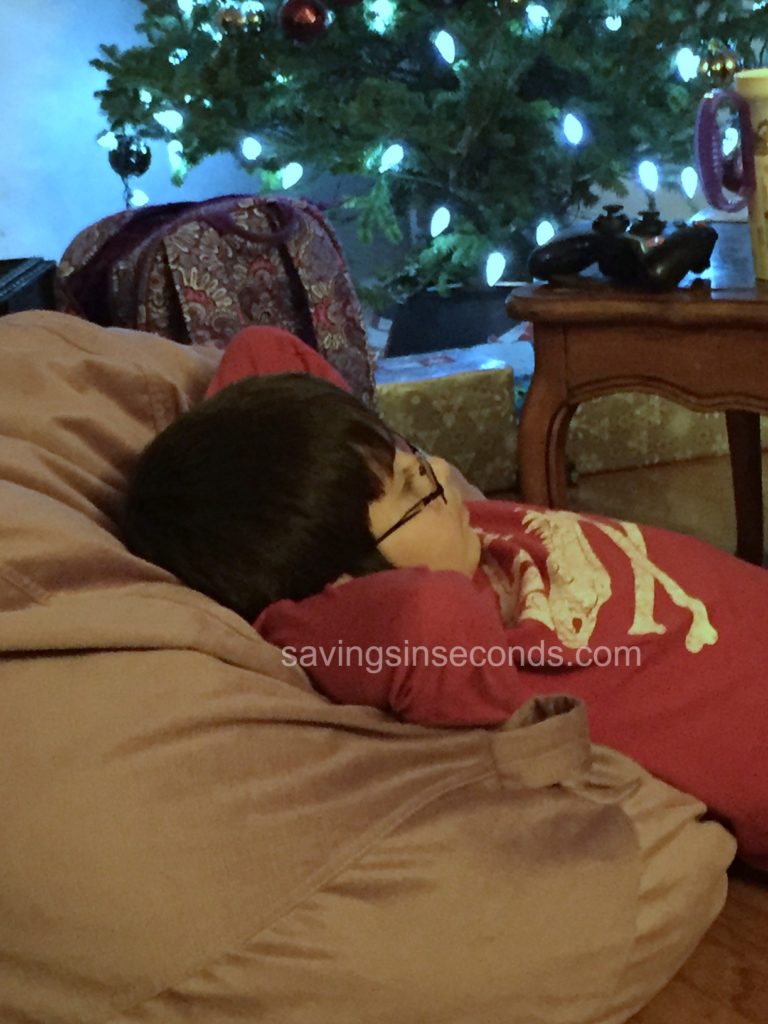 The Venice Lounger is a big pile of softness, surrounded by a wonderfully plush cover.  The cover can be washed, naturally!  It has a handle on it, making it perfect for dragging around to play video games, read books, and watch movies. It's sturdy and fairly bulky, weighing in at 14 pounds. Lest you think this is only for the kids, let me assure you that it's perfectly comfortable for adults, too. I'm not a petite-mini size girl, yet I'm completely at ease on the lounger.  This is a piece of furniture that will last!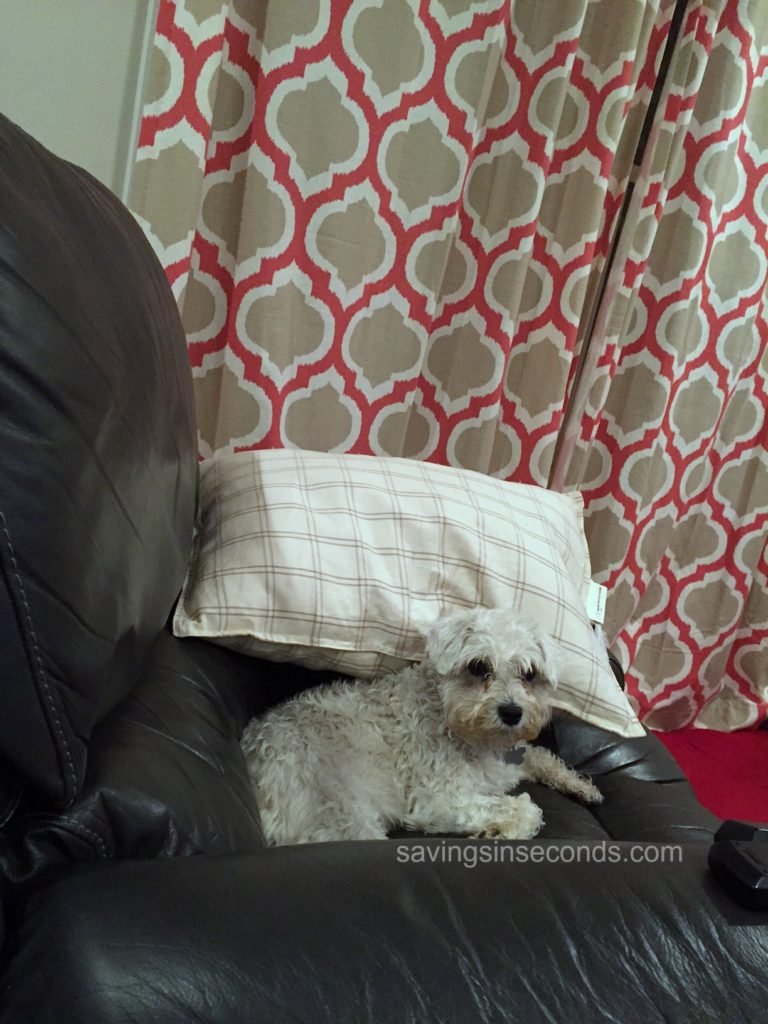 My son also commandeered the Lilypad pillow for himself. However, I noticed that our little dog was snuggled up with it tonight.  Who could blame her?  It's soft without being too flat, and provides just the right bit of cushion for napping. It has a slim layering shape, and I find it to be very easy to slip into a pillowcase.  It's not too thick, either. You know how sometimes pillows can be a little too high for a little one's neck?  No worries about that with the Lilypad. It's also a great support for my mom-size neck when I'm propped on the couch reading, chatting, or watching Netflix.
The Kids Space Bundle from Brentwood Home is a wonderful addition to our home, for two- and four-legged kids!