Disclosure: I received this book to review. The opinions shared here are 100% mine.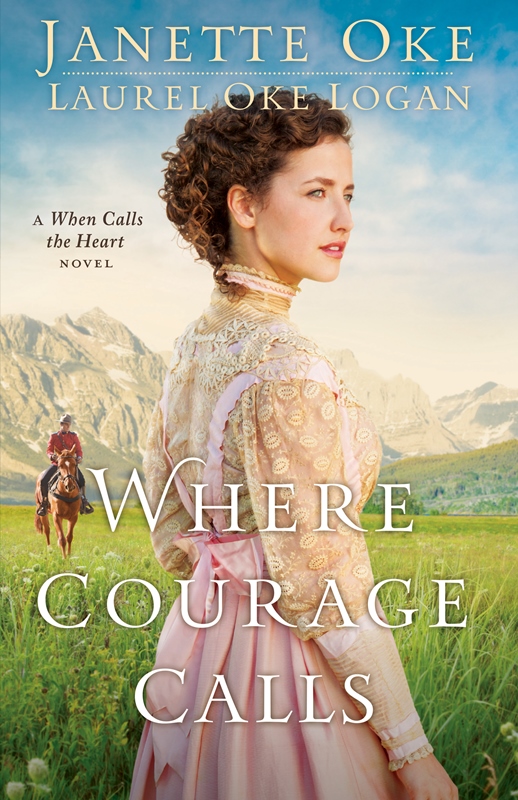 How do you respond when you feel God's tug at your heart? In Where Courage Calls, Beth answers by following God's lead to the foothills of western Canada. Leaving behind a life of privilege and convenience is bad enough, but when she's met with resistance by some of the locals Beth's life becomes a bit harder.  She misses her supportive family back home.  Still, she perseveres through the trials of establishing a one-room school, developing relationships with the families of Coal Valley, and learning a lot about herself in the meantime.
I vividly remember my first day in my very own classroom.  After spending days getting the room ready, I walked in on my first day wearing a business suit and high heels.  At only 23 years old (teaching 11 year olds) I felt so small and thought the outfit would speak for my professionalism.  Well, I wasn't used to wearing high heels all day on a concrete floor.  After the long day, my feet were so swollen I could barely walk up the steps to my apartment that evening.  Beth has similar experiences in her first days in Coal Valley.  Wearing the right clothes and not stepping on the toes of the community becomes a burden she learns to carry.  The needs of the children and families weigh on her heart.  She also makes friendships that are destined to impact her for the rest of her life.  As can be expected by author Janette Oke, the beautiful prose in Where Courage Calls is breathtaking. I could almost hear the whispers of the breeze in the trees, or the babble of the brook as Beth took a stroll through the woods.  The characters seemed like real people I could touch and feel.  After turning the last page, I already missed them!
Beth's romantic pursuits take a backseat in this story.  I appreciated that, since it seemed she had her hands full with all of the other business going on.  There were several twists in the story that kept things going.  When Beth's somewhat superficial sister Julie visited for a short time, her character provides a bit of fresh air to the story.  Otherwise it threatened to become heavy and stagnant at times.   As I read the issues that developed in Coal Valley, I wondered how much things have really changed.  Even though Where Courage Calls takes place in a different day and time, many American children face similar struggles in their daily lives. Poverty and corruption seem to be plagues that follow mankind no matter the time or location.  How do I respond when I feel God's tug at my heart?  I think it's my turn to be the teacher who helps to make a difference.