Disclosure:  This is a Fashionista Event Opportunity provided in conjuntion with Coupons.com.
If you've read any of my shopping posts in the past few weeks, you know that I was completely overwhelmed with shopping in-store for back to school needs this year.   Taking my wily four year old son and whiny nine year old daughter into the stores, braving the crowds, and getting sticker shock at the prices was just too much for my frazzled nerves to bear.  Shopping online is a much better option for me but then there's the anxiety about sizing.  It's hard to know if sizes and even garment cuts will work on my curvy frame or on my quick-growing children. Coupons.com sent me a gift card to use for back to school shopping. I was able to shop the Back to School Deals online to save both time and money.  Since everything I ordered actually fit my kids, I also got to experience the joy of throwing away my packing slip since I didn't have to save it for returns.  Now THAT is liberating, friends!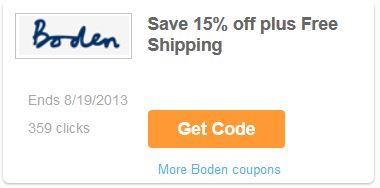 Shopping online can sometimes be just as overwhelming as shopping in a brick-and-mortar store.   If you like to visit lots of stores while you're out, you might need to hit several different websites to find the best deals.  What I loved about Coupons.com is that all the savings I used were easily found on the Coupons.com site.  Since the expiration dates for the deals are clearly listed, I can simply select the ones I'll need to take advantage of right away.  For this post, I chose to order from Land's End.  I've purchased from Land's End in the past and we're really fond of their fabrics.  Everything is always soft and comfortable.  My kids are very sensitive to scratchy tags and bothersome seams.  Land's End uses the tagless option on shirts.  I also like their selection of plus size jeans for my daughter who is robust and needs a little extra room at the legs.  By going through Coupons.com, I saved over $17 plus got free shipping on my order.  The t-shirts I ordered for my daughter were on sale (less than $10 each!) so I ordered two of those.  The savings I received were enough to allow me to purchase a shirt for my son as well.  I ended up with two shirts and a pair of jeans for my daughter, plus a long-sleeve tee for my son.  It's so easy to shop online because the category filters find what I need.  There's no traipsing up and down the aisles looking for the proverbial needle in a haystack.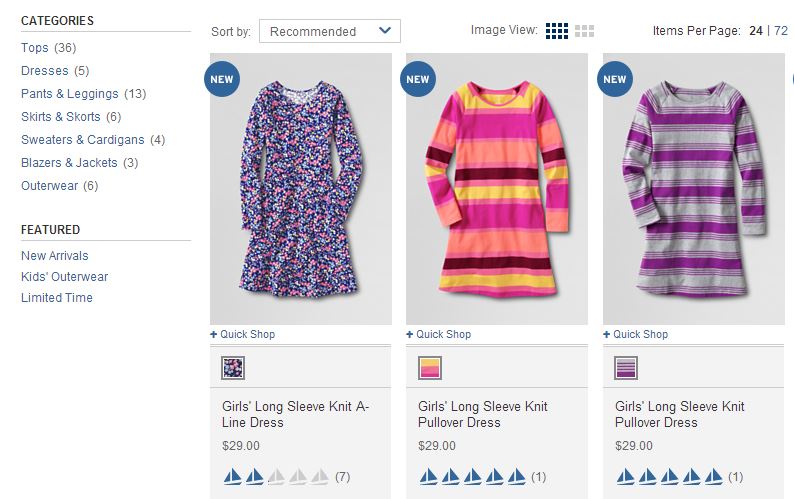 My order arrived in less than a week.  I was SHOCKED to see the bag in my mailbox.  It's always been exciting to find a package in the mail, so we opened it as soon as we got in the house.  We were thrilled, absolutely thrilled, with the quality of the t-shirts.  The little French tees for my daughter were just right for a 9-year old girl.  I'm so glad that Land's End offers shirts that aren't too grown-up for kids.  If you've shopped at the mall stores, you know what I'm talking about.  Anyway, these tops had such adorable graphics and little details like rhinestones that just made the shirts perfect.  The jeans are a wonderful soft denim with the right amount of wash.  It looks broken in.  The fit was just right, although the length was a bit long.  It's so hard to find the right length of jeans for both my daughter and me; we're used to having them hemmed.  It's very hard to find jeans that fit at the waist rather than having low-rise (which I'm not fond of) for my girl.  I am tickled pink with these jeans and plan to order several more pairs.   The blue on my son's shirt was bright and vivid with a very cool, very boyish design.  He loves it.  It's a tad big on him for now (he's 4 years old and I purchased the 5-6) so there's plenty of room for growth.  Don't you love getting two seasons out of a kid's shirt?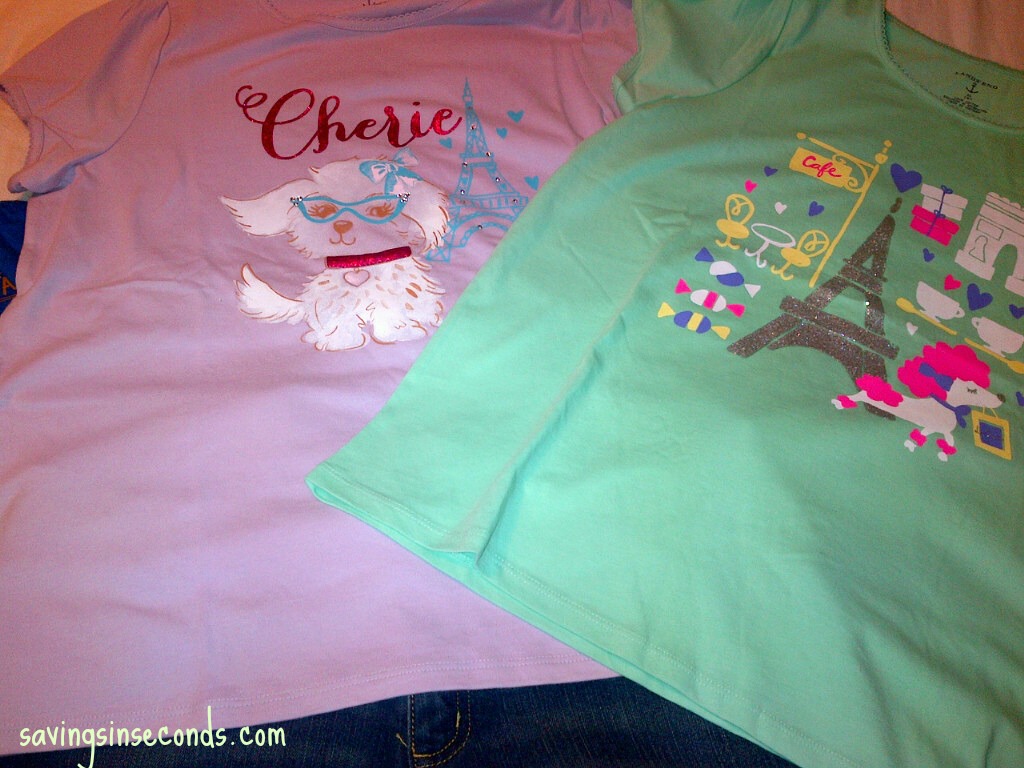 So there you have it.  Land's End is our go-to store and we'll make sure we continue to shop through Coupons.com so we save both time and money.  While looking over the online coupons, I noticed several other brands that I love to shop.  Boden, Children's Place, Gymboree, Kohl's, and Under Armour all had links right on the homepage.   Check it out and see where you can save some money by shopping online through Coupons.com!
a Rafflecopter giveaway