Disclosure: I received this book from Litfuse; opinions shared are mine.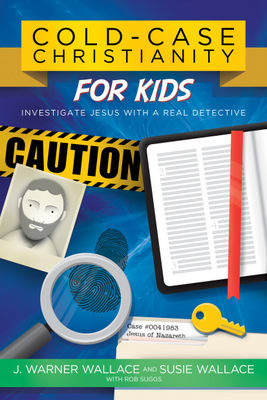 In school, children are encouraged to question and investigate. Inquiry-based learning is highly touted as one of the most meaningful ways for children to engage in academic content. It makes sense, then, that Christianity should be a concept that children may explore.  In the book Cold-Case Christianity for Kids, the narrative format of the text helps the reader to imagine what it's like to find the truth in Jesus instead of being told about it.
If you remember the older "choose your own ending" books, you'll be reminded of that as you read Cold-Case Christianity.  Throughout the story, the text is written in present tense which helps to develop a sense of being there as a participant rather than an observer.   Again, that's a meaningful part of living the faith.
I'm not sure that many children would thoroughly research the questions in the book.  Much of the core content is found in sidebars and captions. In my experience, many children forget to use that reading skill.  For that reason, it might be beneficial to read this story as a family.  If the parent serves as a facilitator instead of the leader, the main goal of the book will be achieved.  I appreciate the overall goal of Cold-Case Christianity, and I hope to see more engaging material like this in store for the younger generations.
At the crucial age between 8 and 12, many kids begin to wonder if Christianity and the Bible are true. Help your kids become truth-seeking detectives with the help of J. Warner and Susie Wallace's Cold-Case Christianity for Kids. Detective Wallace gets kids excited about testing witnesses, examining the evidence, and investigating the case for Christianity. The book includes author illustrations and links to a website where kids can download activities, fill in case notes, and earn a certificate of merit.
Encourage your kids to investigate the case for Christianity by entering to win a faith examination kit and a copy of J. Warner and Susie's new book.
One grand prize winner will receive:
Enter today by clicking the icon below, but hurry! The giveaway ends on November 4. The winner will be announced November 7 on the Litfuse blog.