Disclosure: I received this book free from Parragon Books. Post contains my Amazon affiliate link; if you make a purchase, I may earn a commission. Opinions shared are mine.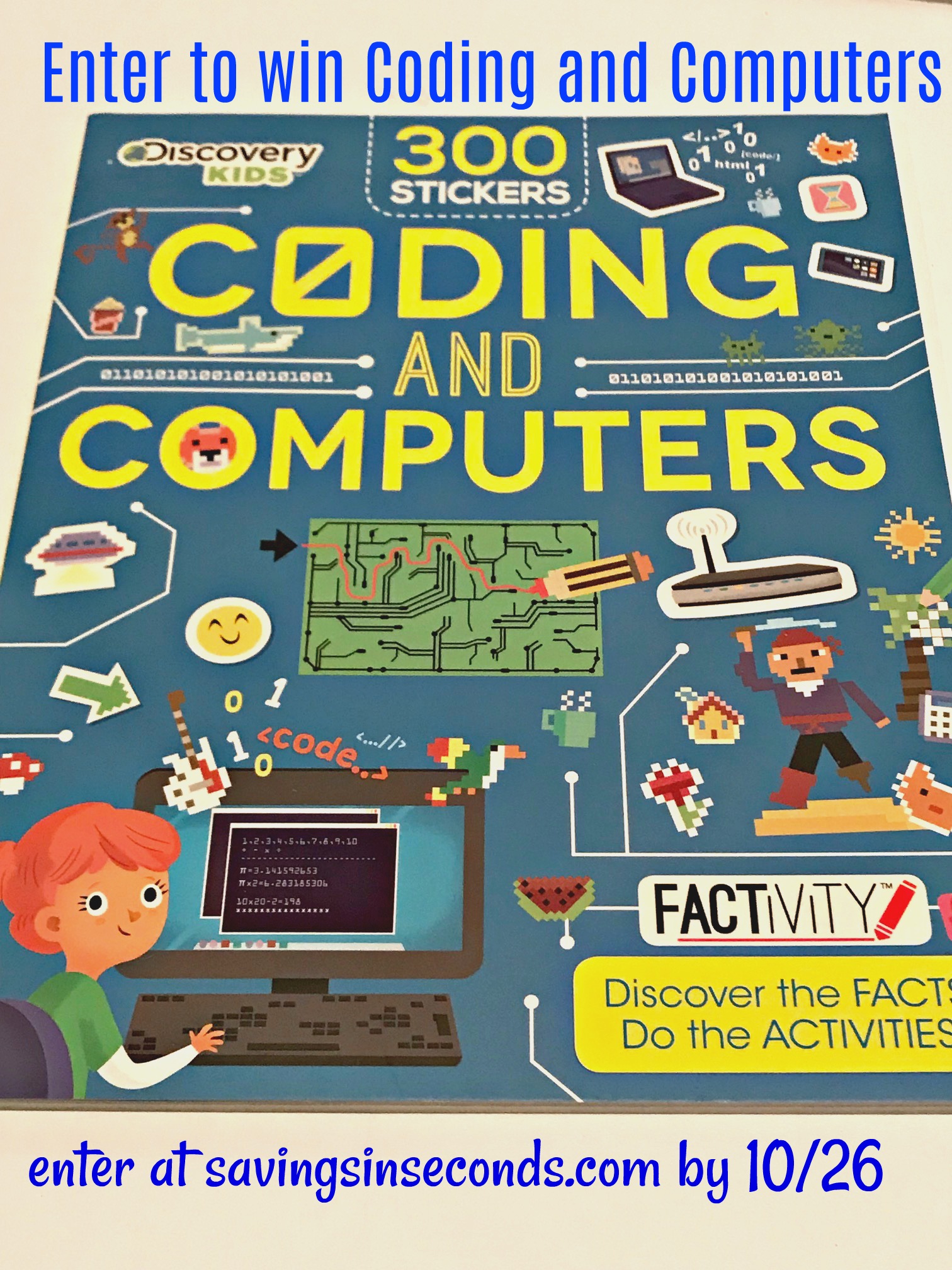 When I was a teenager, my dad tried to convince me to consider computer programming as a career.  It was around the time that dot matrix printers were just coming out on the market….computers were so new that we were in the minority, having one at his house!  Although I've never been quite tech-savvy enough to really be good at a computer or coding career, I have to admit that Dad was right.  It would have been a real up-and-coming job for a woman in the 1990s!  These days, Coding and Computers are fun hobbies for kids to learn.  The skills are even taught in schools as part of the STREAM initiative.  Get a head start on those concepts with a workbook like this!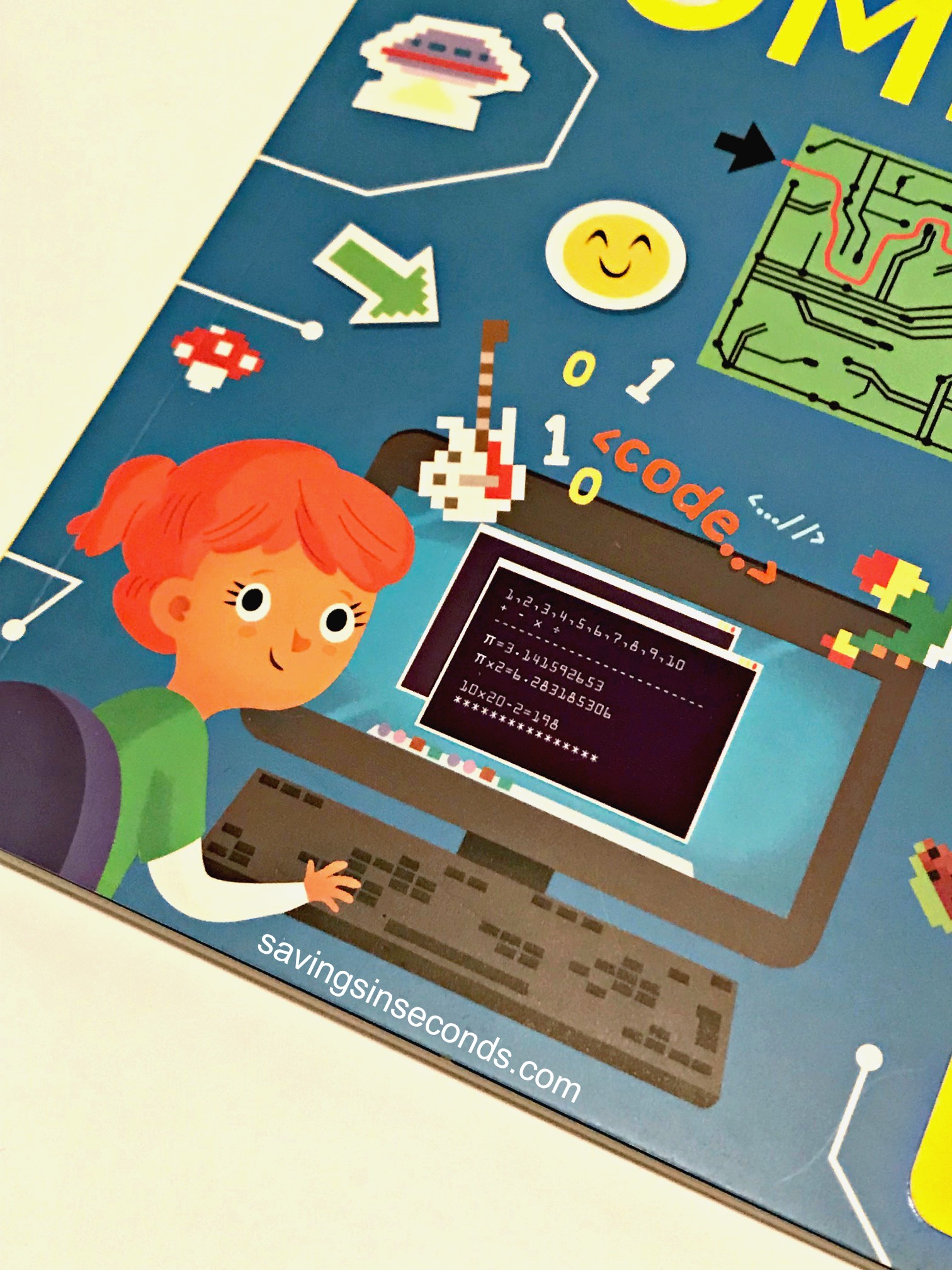 I love that this book has both girls and boys represented on the cover. It's nice to see a technology topic that appeals to all kids.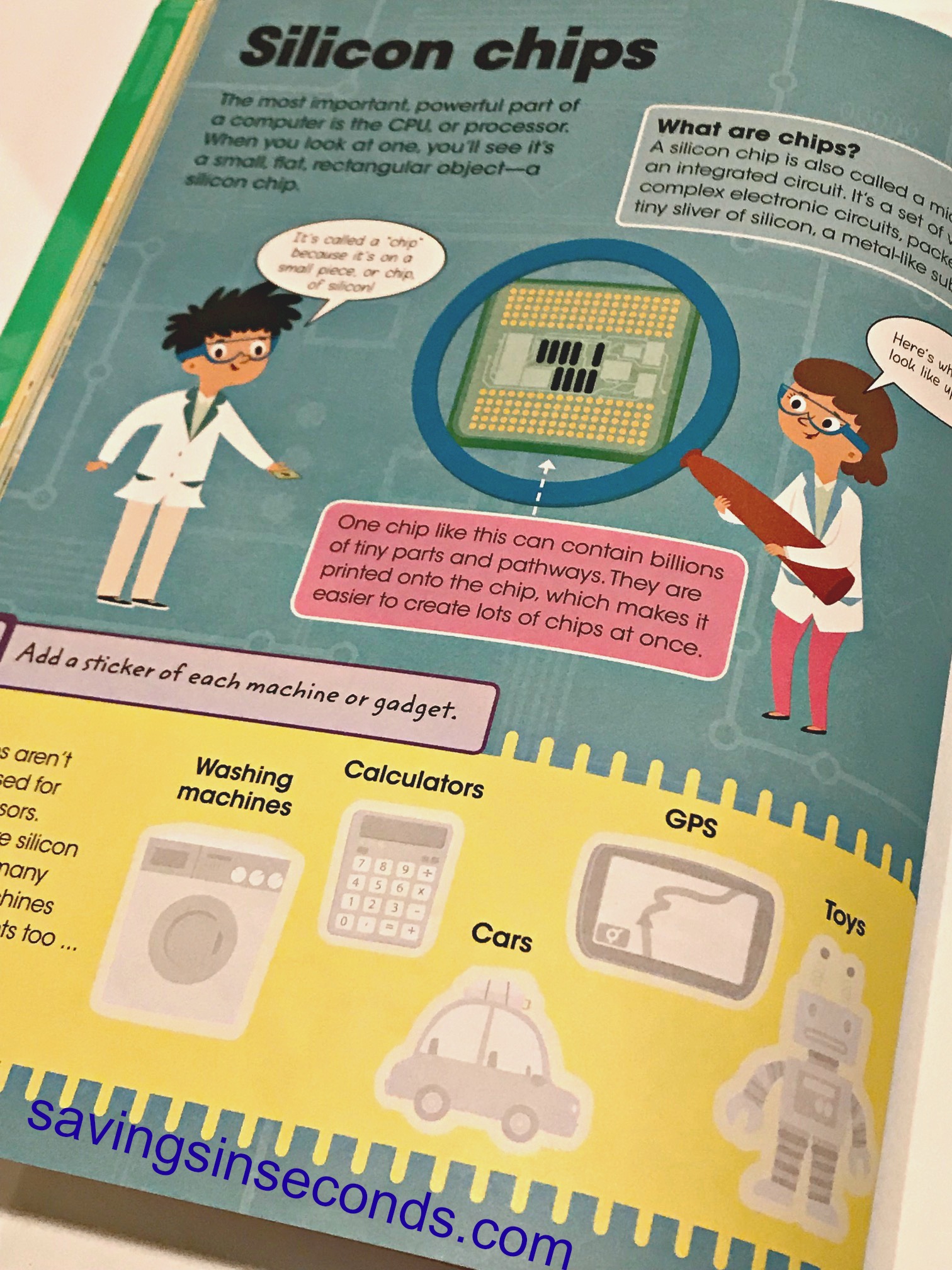 I was surprised to see that the book is marketed to ages 5-8.  The vocabulary seems more difficult to me.  Perhaps many 5 year olds would be able to understand the idea of integrated circuits, but I don't know those 5 year olds.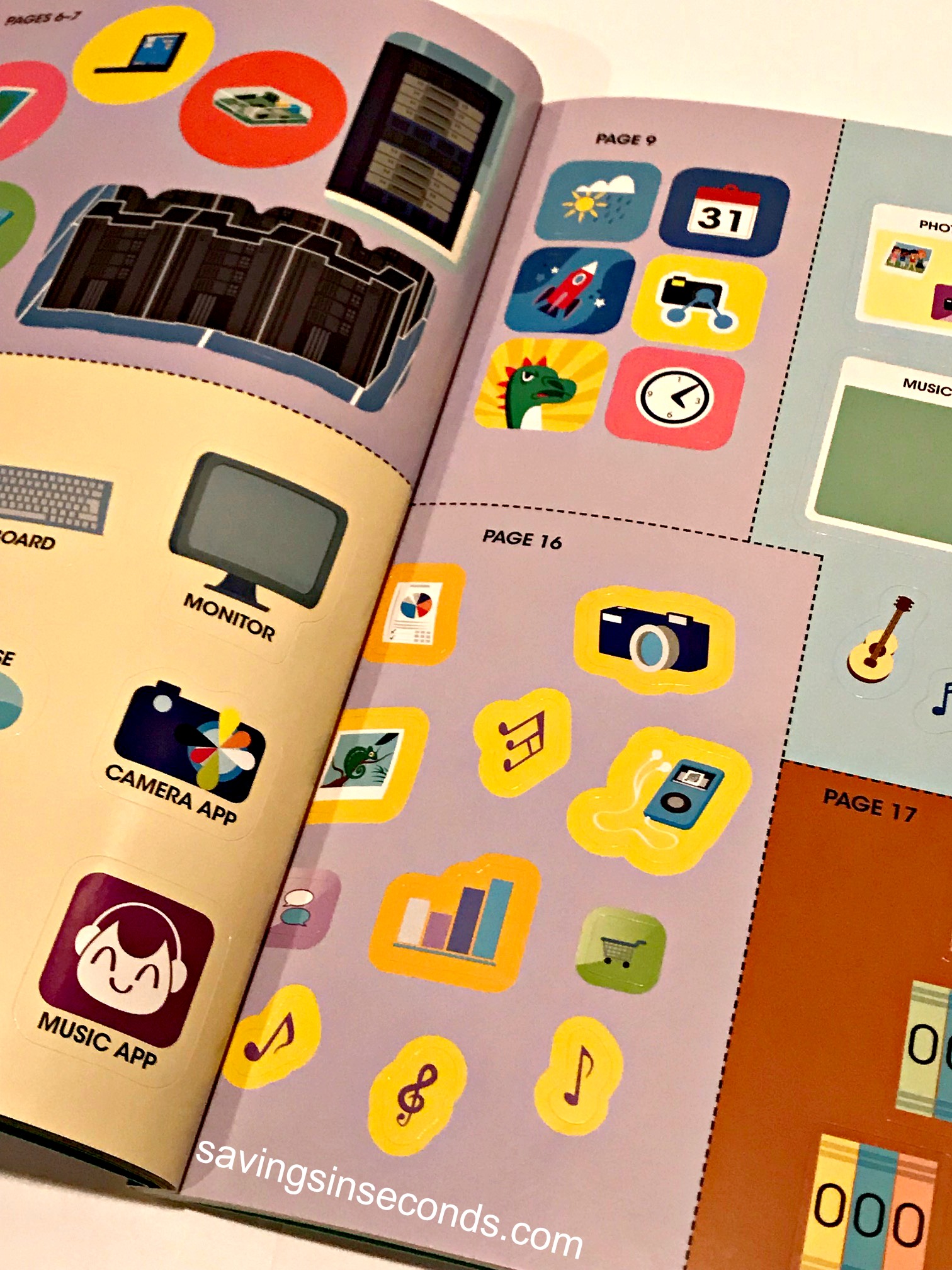 You already know my love for stickers. Coding and Computers includes a good assortment of dedicated stickers that are easy to find by page number.  I like the unique designs, too.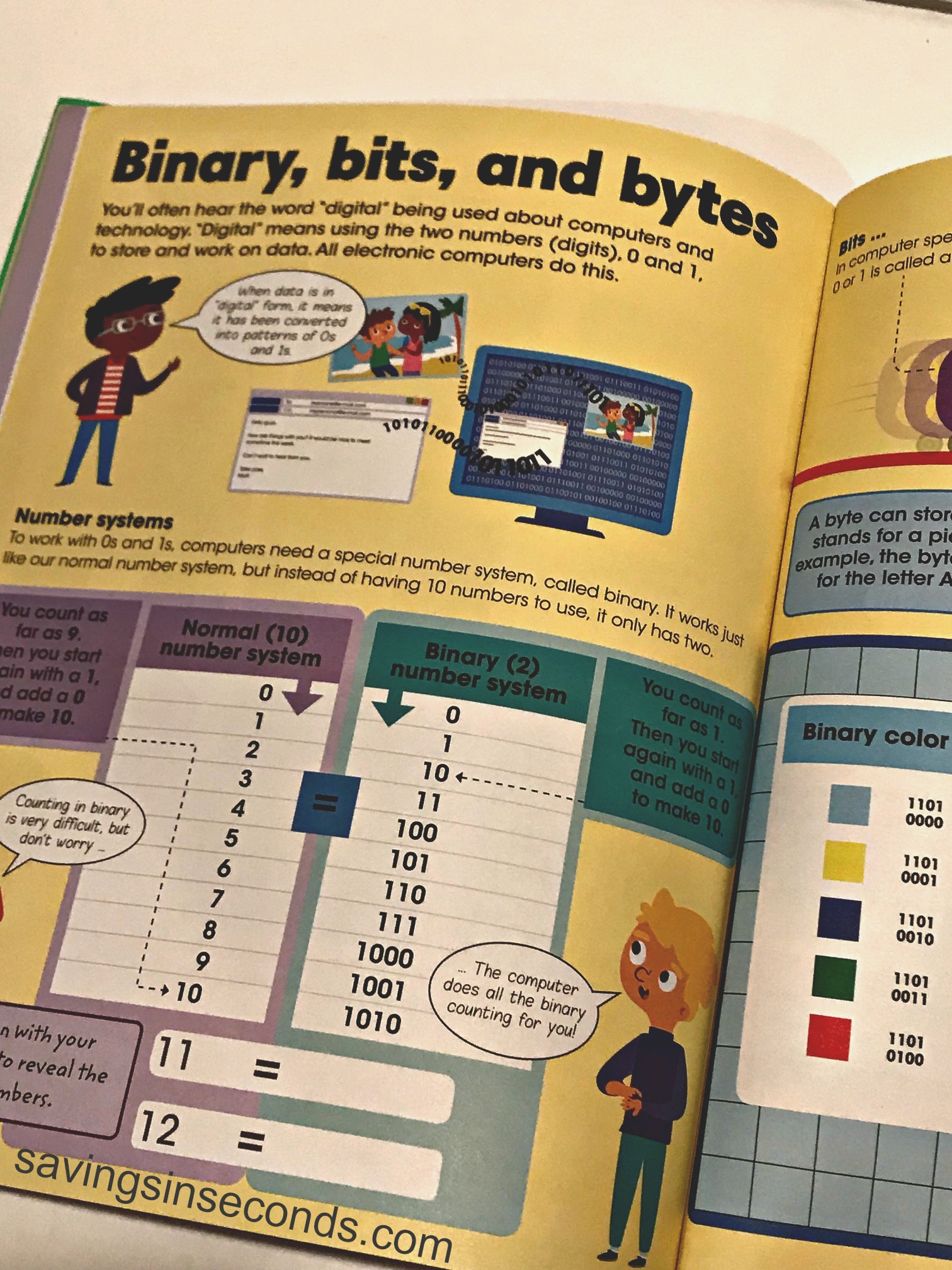 As previously mentioned, the workbook tends to bring up some rather complex concepts.  I think it's great for kids in upper elementary or early middle school.  Practice activities like this one using the binary code system may seem like child's play to some, but I know many 6th graders who would struggle with this!
In my opinion, Coding and Computers is a great basic introduction to computer programming.  Use it as a supplement to a homeschool curriculum, or add it into a unit on basic coding at school.  It's complex enough to keep kids interested, but provides detailed instructions that make it easier for younger kids to experiment, too.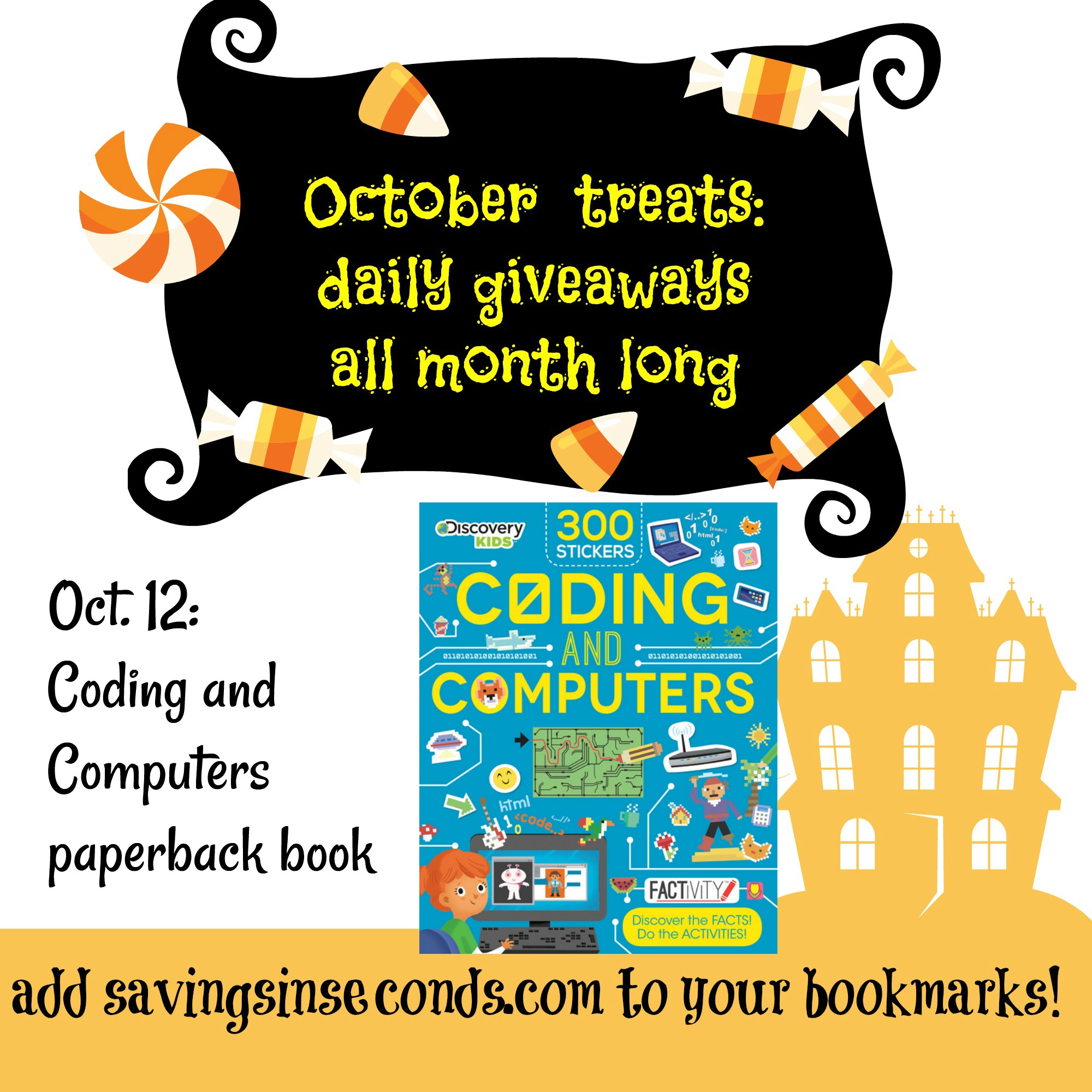 One lucky Savings in Seconds reader will win a copy of Coding and Computers! The giveaway is open to US readers ages 18+. Void where prohibited by law. Good luck!
In late September, we received this fabulous book box from Parragon.  Each book will be featured in a separate post, so stay tuned for the other giveaways!
Oceans – This breathtaking book features amazing photography and facts that will enthrall your little ones!  Makes a great coffee table book.
Doodle, Imagine, Draw – Such a fun sketchbook that will inspire the doodler in you!
Discovery So Awesome – This Discovery Kids book is filled with puzzles, facts, and cool photos.
The Learnalots – Second Grade interactive workbook enriches learning with full-color pages.
Thanks to Parragon for sending me this book!