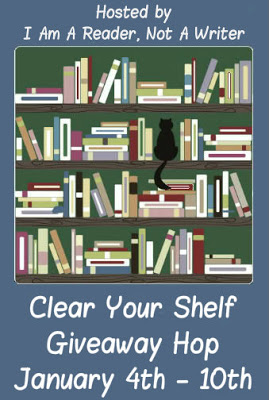 Welcome to the Clear Your Shelves giveaway hop hosted by I Am A Reader Not A Writer. While this hop is a great way to share books of all genres, it's no doubt a chance for you to try some new authors and titles!
At the Savings in Seconds house, we're gearing up for gardening season. Last year I decided to try my hand at year-round gardening. In the hopes that someone else can benefit from my ambition, I'm giving away my personally purchased copy of Four-Season Harvest: Organic Vegetables from Your Home Garden All Year Long, 2nd Edition. While I had some limited success (my lettuce, spinach, and kale are still going strong!) I didn't get around to building any cold frames or ordering seeds for unusual winter crops.
I read this book cover-to-cover. There's so much valuable information in these pages!! Look for recipes for homemade potting soil, instructions for rotating your crops, and great ideas for storing winter veggies. The chart in the back of the book is especially helpful for planning your planting dates. One lucky gardening reader is going to enjoy this book. Let me know how your garden comes along!
The giveaway is open to US readers ages 18+. Void where prohibited by law. Good luck!
GIVEAWAY CLOSED