Now that the temperatures are dropping and leaves are changing color, we're starting to think past fall and into the holidays already. What about you? (Full disclosure: I received product samples for this post, and my affiliate links are used. If you make a purchase, I may earn a commission. The giveaway is self-sponsored. Opinions shared are mine.)
Buckle up, it's time for DaySpring's Annual Christmas Preview.  The site is full of amazing home decor, gift ideas, and more…..just waiting for you to check it out. 

We received an amazing box from the good people at DaySpring. I decided to use these items to decorate our camper. Campgrounds often have winter-themed weekends, so these items will be perfect to add to our decor! The first item I displayed was the 2-sided door banner. It easily slips over the door and can be adjusted as needed.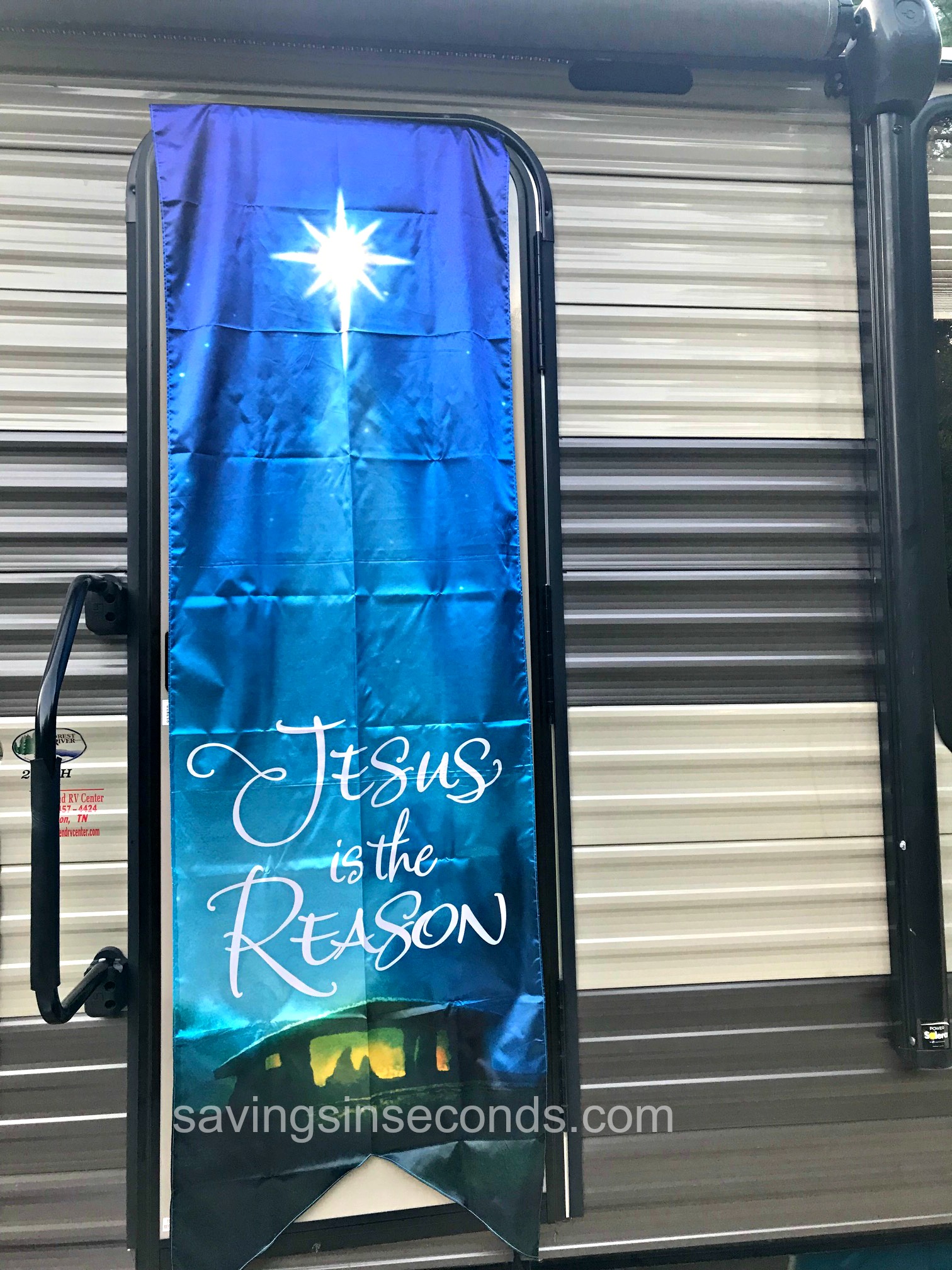 Looks great from the back, too.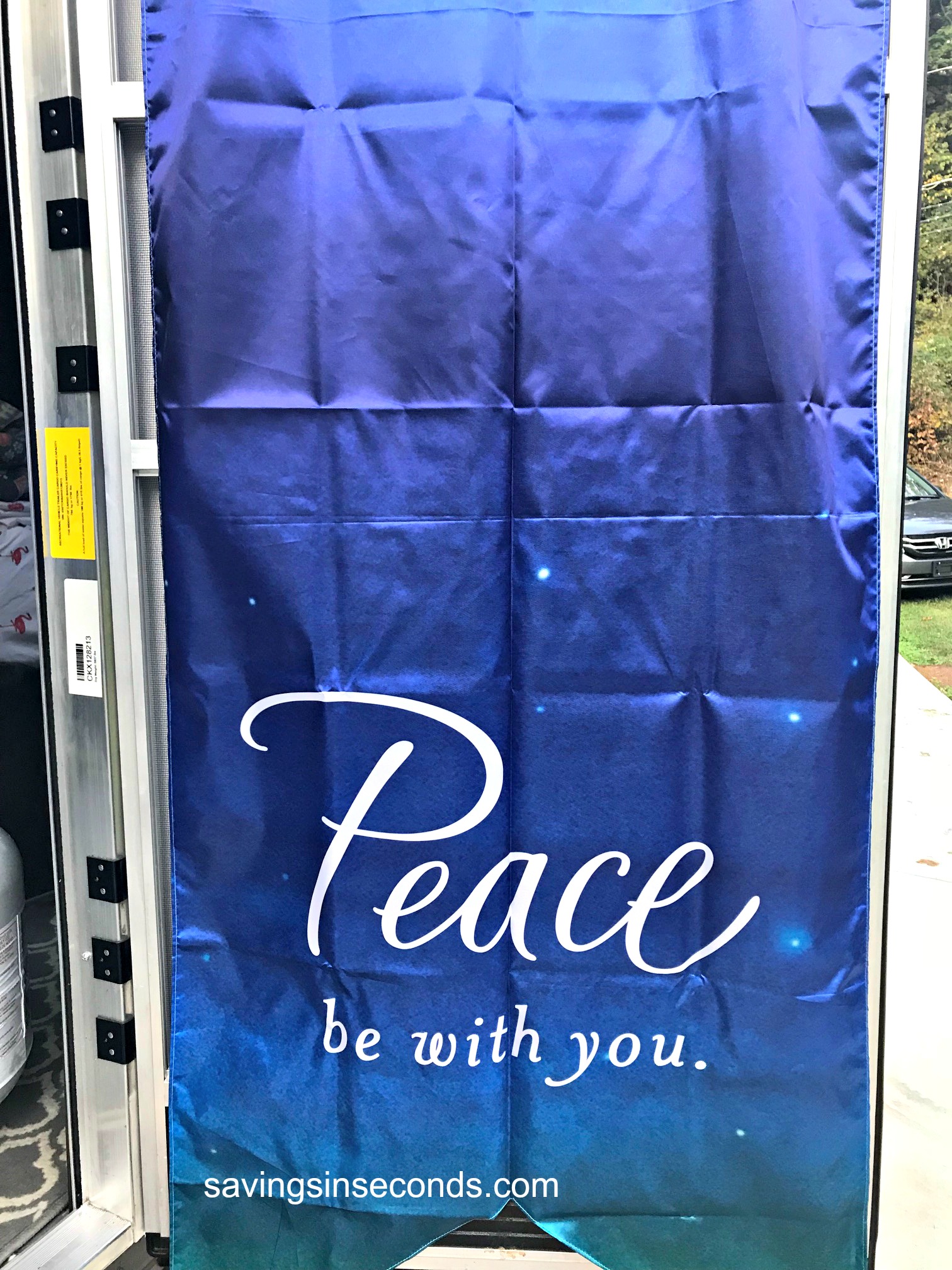 I love to display the nativity scene during Christmas, so this ornament made me smile. It comes with the ribbon for hanging. There are so many beautiful ornaments online. These made wonderful gifts, too! This will look sweet hanging on a hook in the camper, or maybe on a mini-tree. I love the colors and vintage look.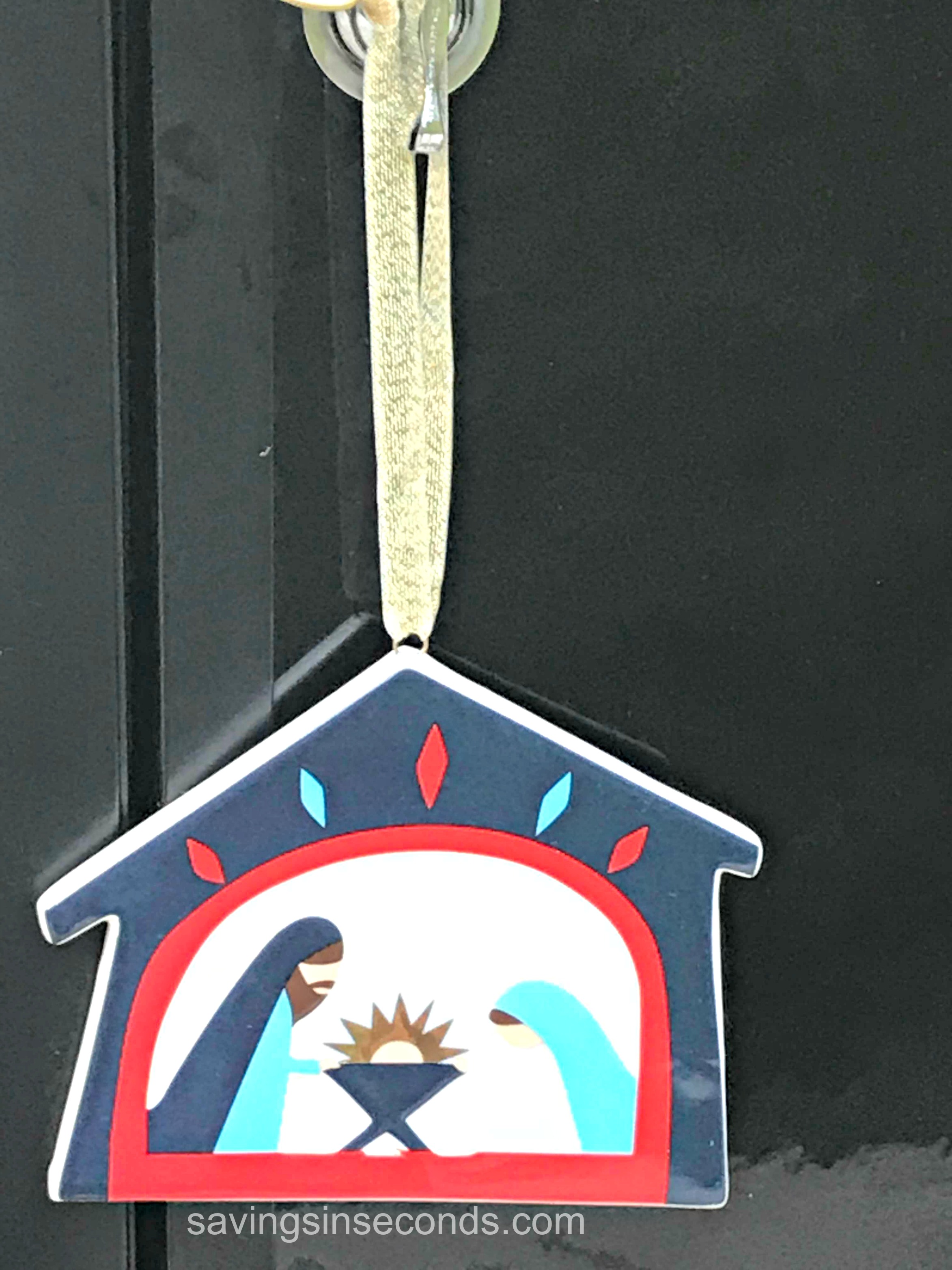 Even if you normally send out photo cards (or no cards at all), it's nice to have a set of boxed cards on hand. Don't limit yourself to sending them just for Christmas – I often use them as thank-you notes.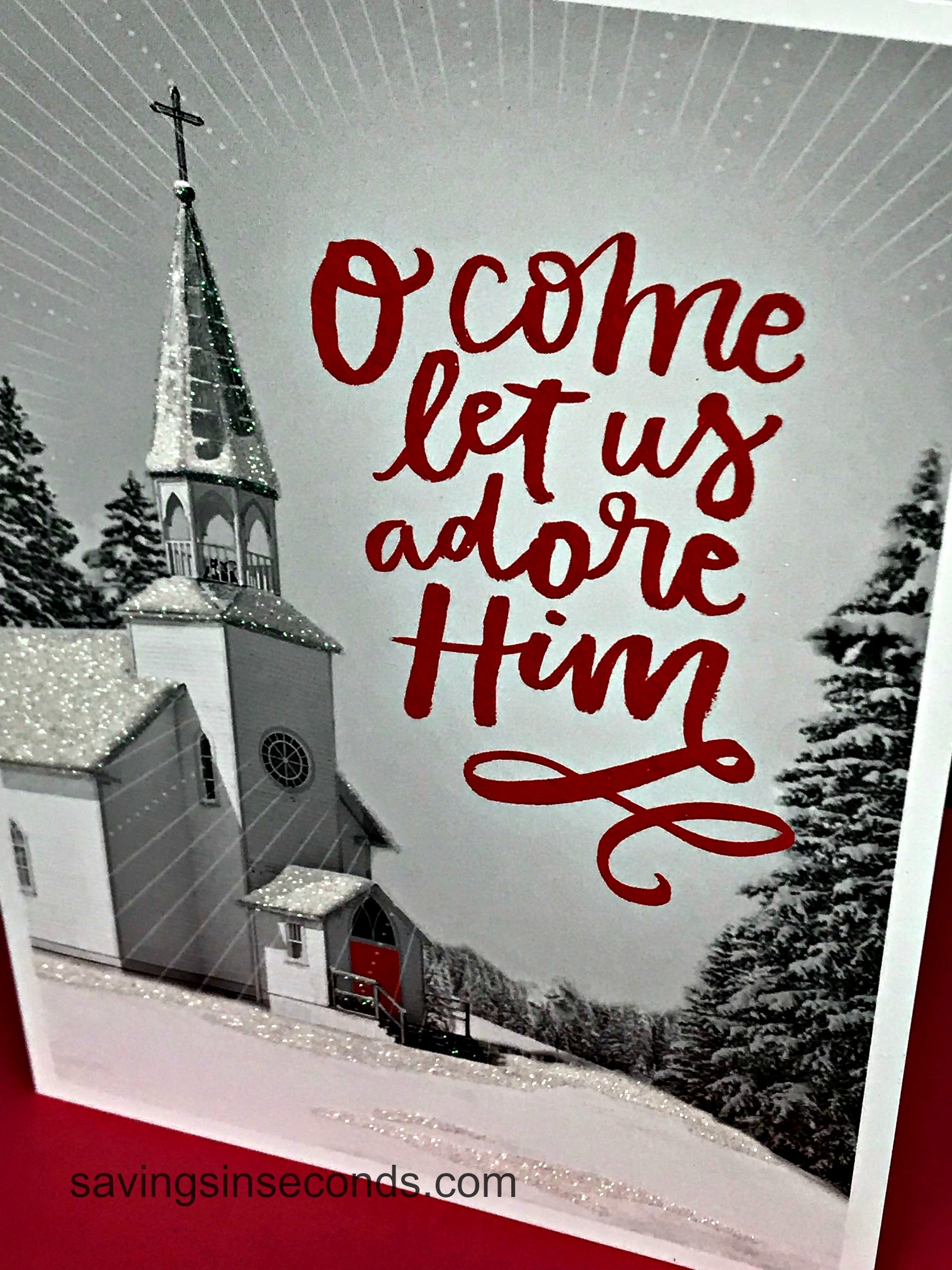 You know how exciting it is to have a Christmas countdown, right? Imagine having 100+ kids asking you almost every day, "How many days 'til Christmas?" With my 2 personal children, plus my students, this countdown calendar will come in handy! I displayed it on our over-the-door hook. It doesn't come with chalk, which was a bummer. Maybe that's something most people have on hand? I didn't (thank you, photo editing.) If we end up going camping in the south to get warm, this will be a good reminder that winter days are on the way!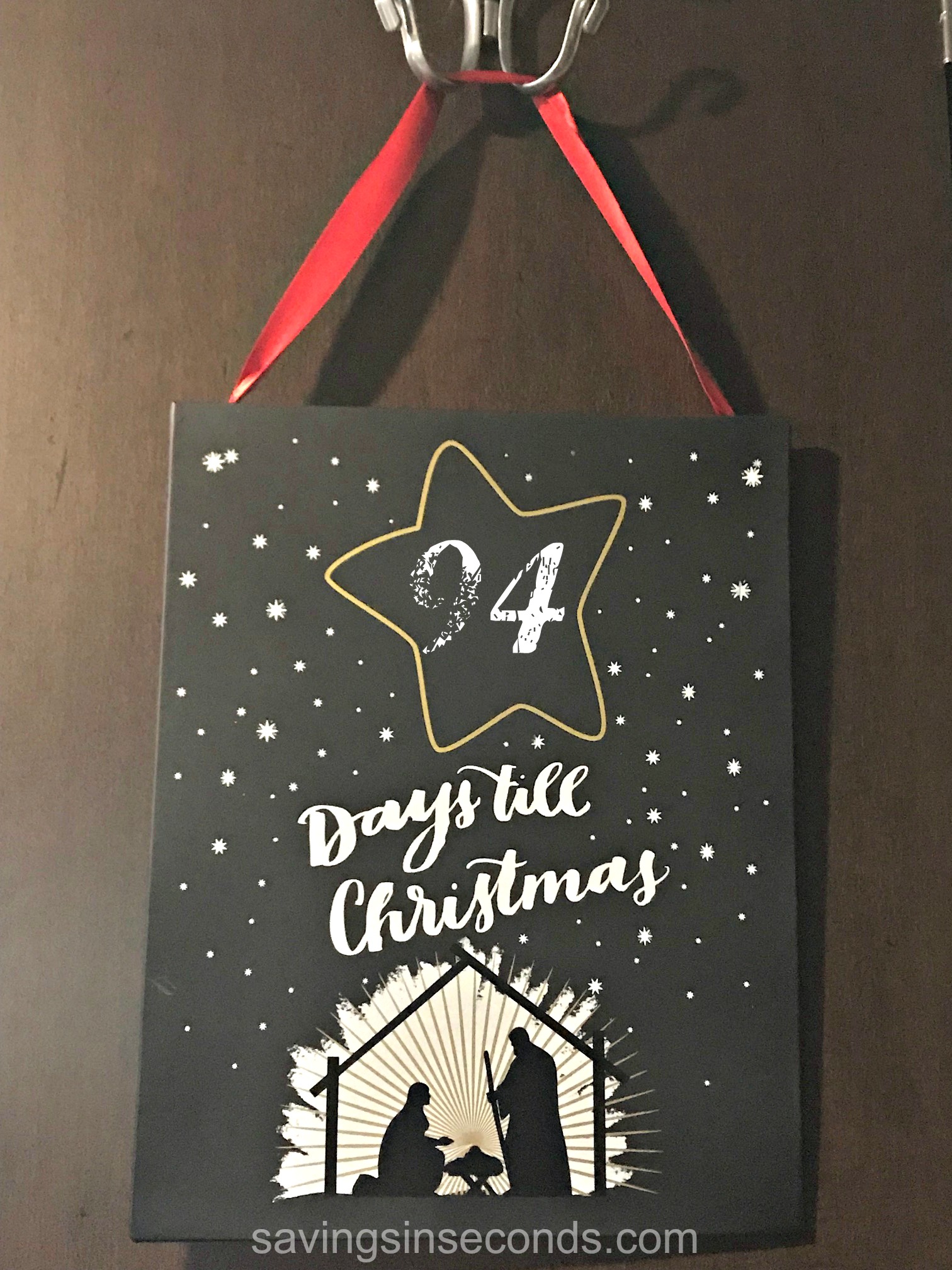 As mentioned earlier, the nativity scene is my favorite holiday theme. I adore this hurricane trio luminary set. It's gorgeous and so well made. Each piece was carefully packaged in styrofoam, plastic, and a cardboard separator. This will be treasured for years to come. I have it displayed on the kitchen countertop here, but it will be lovely in the living room, too. When we're camping, I might even use it as an outdoor candle set. Wouldn't this be beautiful on the picnic table?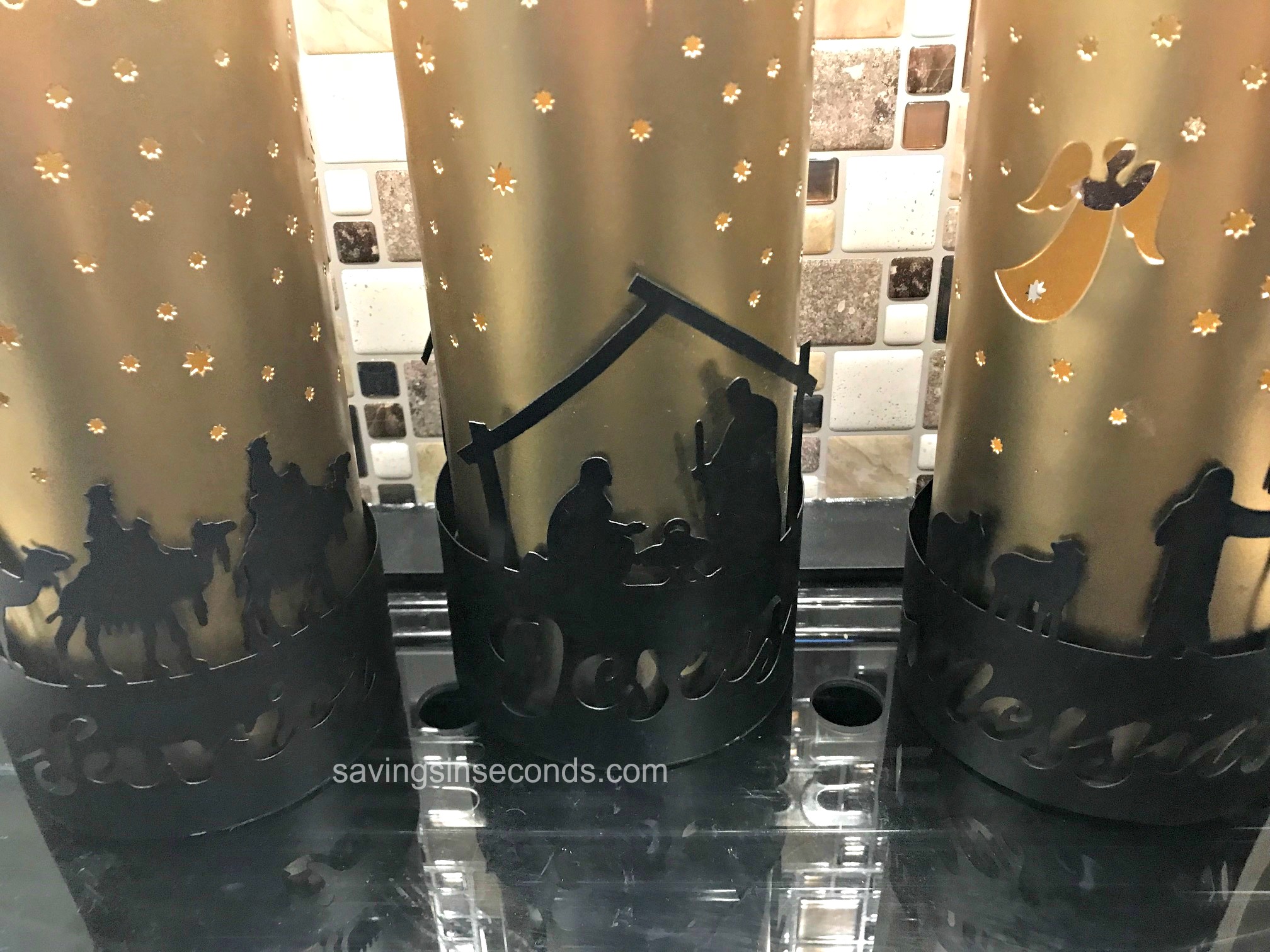 Check out DaySpring's Christmas Preview and tell me about another item you like!
Enter to win a $20 gift card (winner's choice of Amazon or PayPal). The giveaway is open to INT readers ages 18+ who can receive the gift card by email. Void where prohibited by law. Good luck!
Thanks to DaySpring for working with us on this post!