Disclaimer: This is a sponsored conversation written by me on behalf of Chex™. The opinions and text are all mine.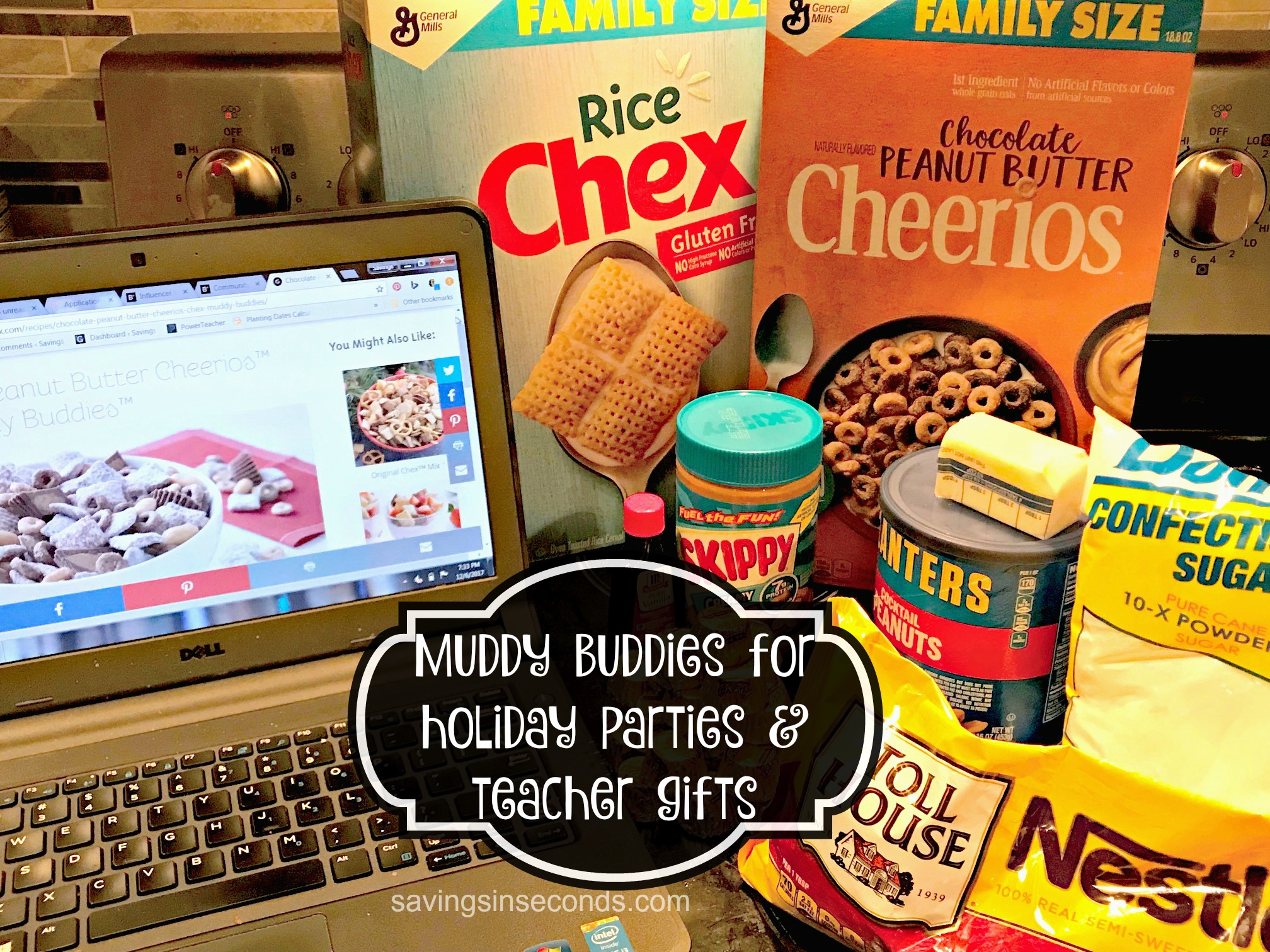 When I went into my first teaching job, there were lots of things I had to learn.  Classroom management and lesson plans were part of my work day, of course.  One thing I never realized was this….teachers love to EAT!  For example, we've designated each Wednesday in December as "Treat Days."  We take turns bringing in our favorite recipes to share with the rest of the staff.  If you could be there with us, you'd see lots of smiles, enjoy laughter, and get to try delicious dishes.  I just know my work friends will love this Chocolate Peanut Butter Cheerios™ Chex™ Muddy Buddies™ recipe!  The ingredients are easy to find at Publix, and this makes a huge batch so it's perfect for sharing with friends!
Save some cash with this printable coupon for one (1) FREE Chocolate Peanut Butter Cheerios with the purchase of any three (3) Chex cereals.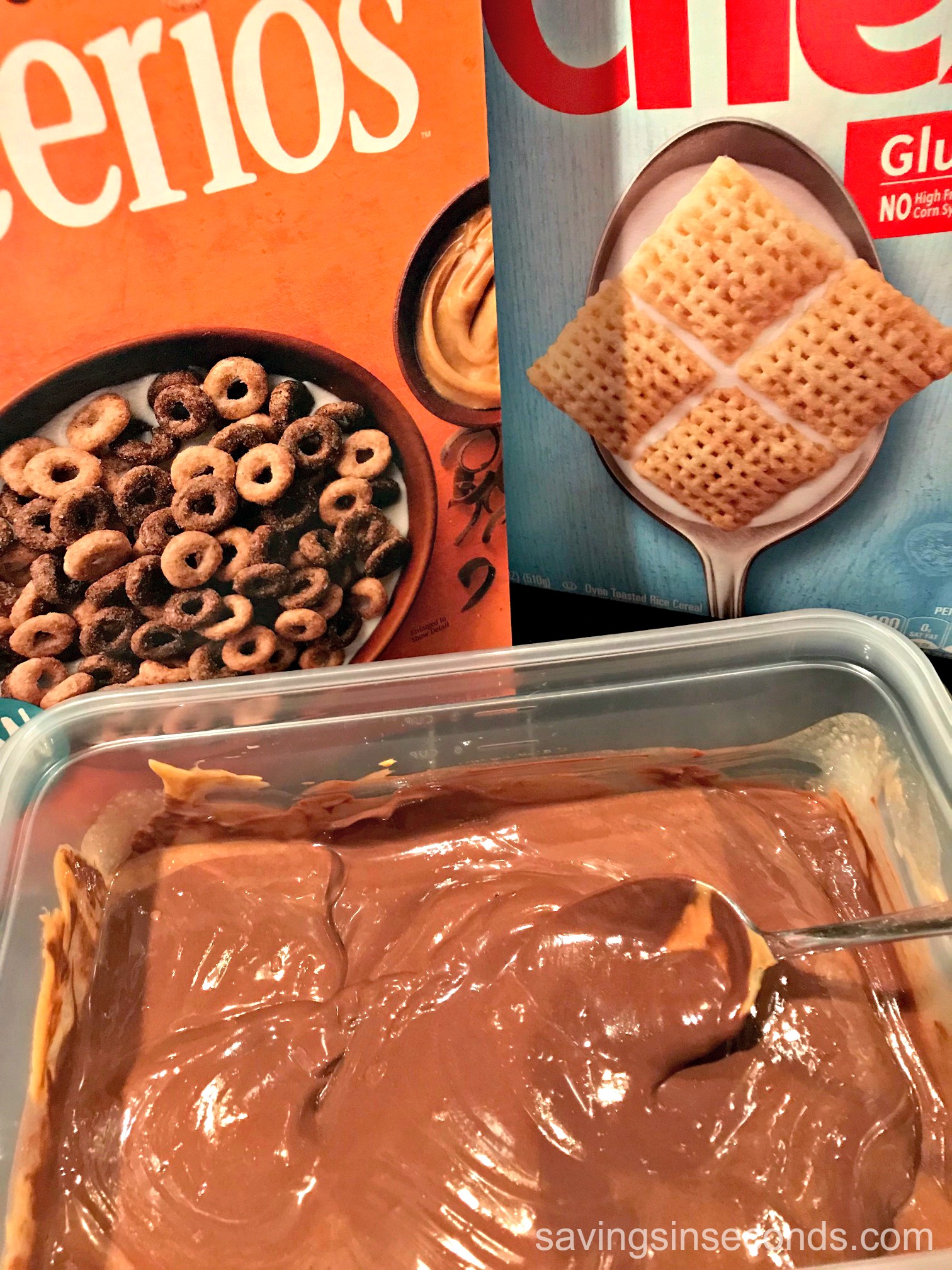 This party mix recipe was so simple to make, even on a busy night when I didn't have much time.  The chocolate, peanut butter, and butter pop right into the microwave for about 1 minute.  I can almost smell the mixture right  from my screen, what about you?  My kids started shadowing me in the kitchen right about this point.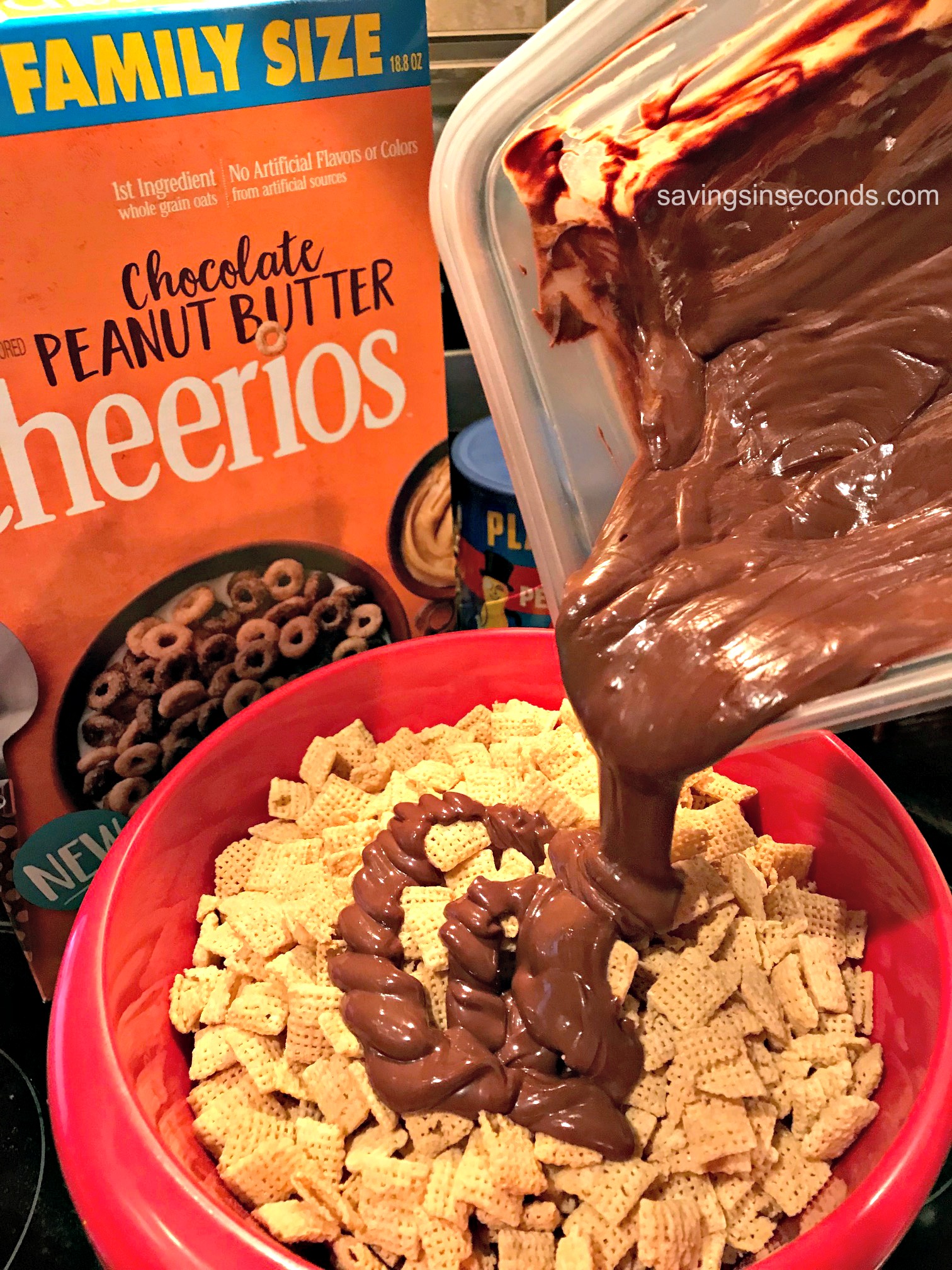 This was the moment when I realized we didn't have any big resealable bags in which to shake the Muddy Buddy deliciousness.  I improvised with a large bowl; pouring the chocolate mixture over the cereal was simple.  I covered it with the plastic lid and gave it a good shake.  After adding the rest of the ingredients and shaking the bowl some more, it was ready to dish out some snacks!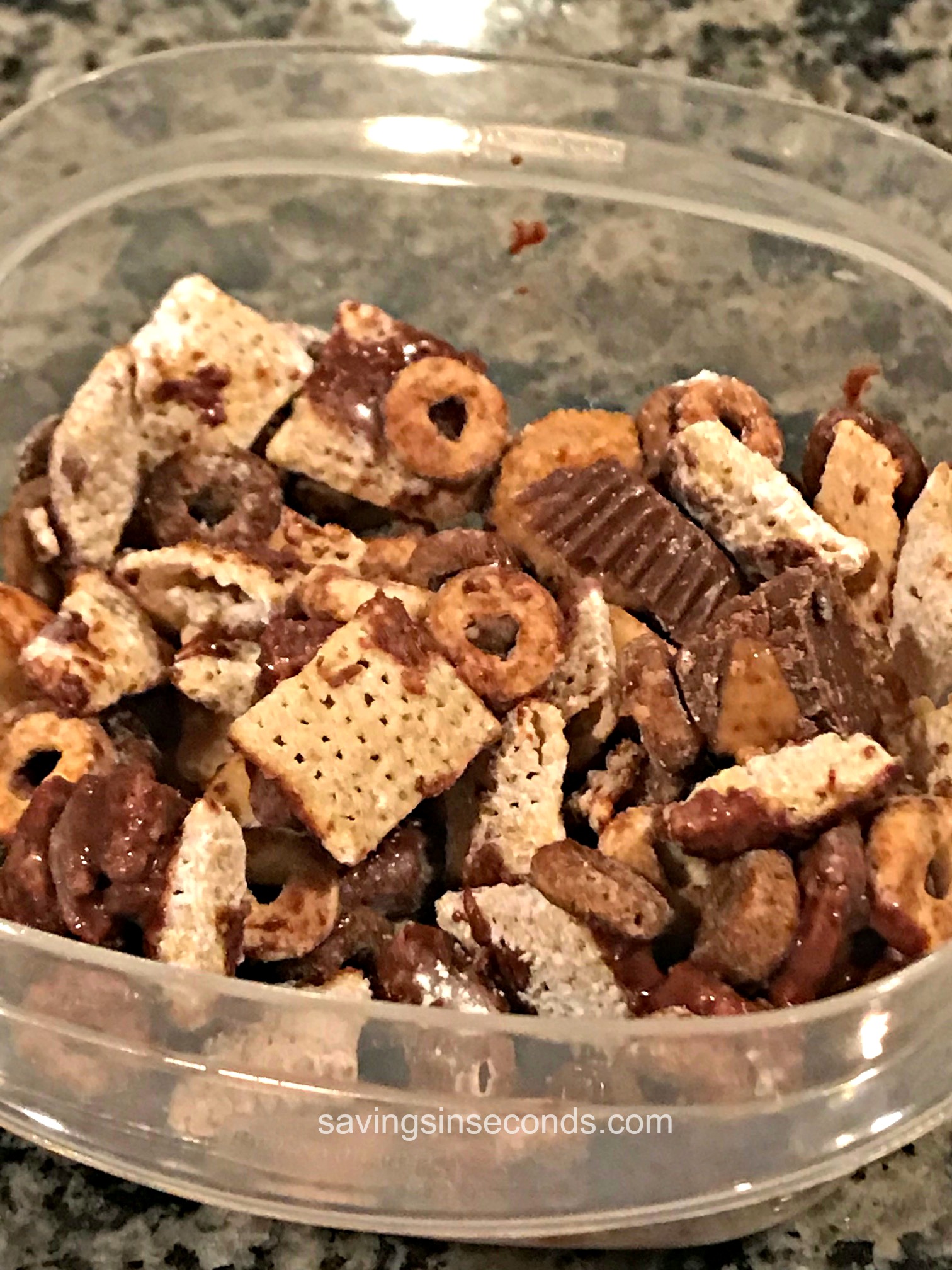 My kids were the final judges of the Muddy Buddies.  I actually had to tell them to slow down, as they were gasping for air while inhaling this mix.  Yes, I'm pretty sure our "Treat Day" friends will enjoy the recipe!  If you're looking for a thoughtful, affordable gift to share with your child's teachers, this is a great option.  It makes a generous amount of party mix to split into several individual servings.  Your lucky teacher recipient can enjoy the treat during planning time.  Speaking from experience, those little pick-me-up treats really do make a teacher smile.
Product/Recipe List:
9 cups Rice or Corn Chex™ Cereal
1 cup Nestlé® semisweet chocolate chips
½ cup Skippy® Creamy peanut butter
¼ cup butter
1 teaspoon McCormick® Pure Vanilla
1 ½ cups powdered sugar
3 cups Chocolate Peanut Butter Cheerios™ cereal
32 miniature peanut butter cups, unwrapped, cut in half
1 cup Planters® salted cocktail peanuts
Ziploc® 2-4 count containers
Pin this recipe and share it with your friends!