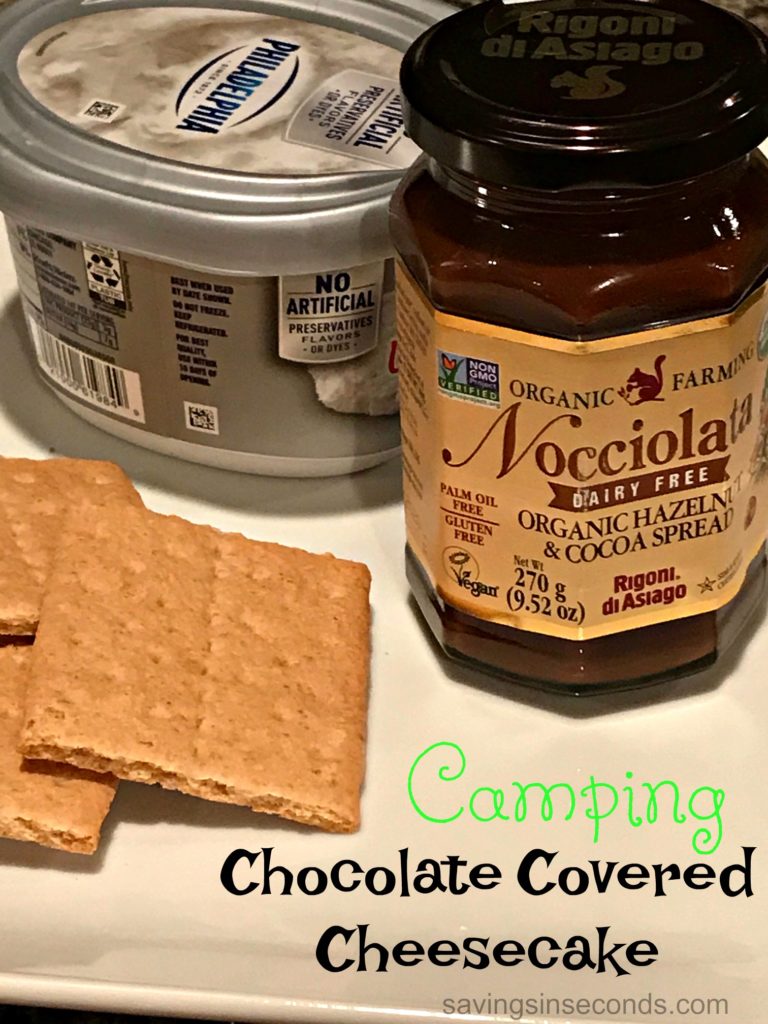 Now that we've had two great camping trip with our new travel trailer, it's time for me to share some of our experiences. I hope some of you will get to enjoy camping in the northeast Tennessee area, where we have beautiful mountains and stunning sunsets! My son cheerfully declared, "Everything tastes better at the camper!" and I think he's right. We've had fun finding ways to create delicious meals and snacks with the simple ingredients our camper pantry holds. We've worked with Rigoni in the past to create snacks.  When they offered to send us a fresh jar of dairy-free Nocciolata, I knew we had to share our camper's chocolate covered cheesecake with you!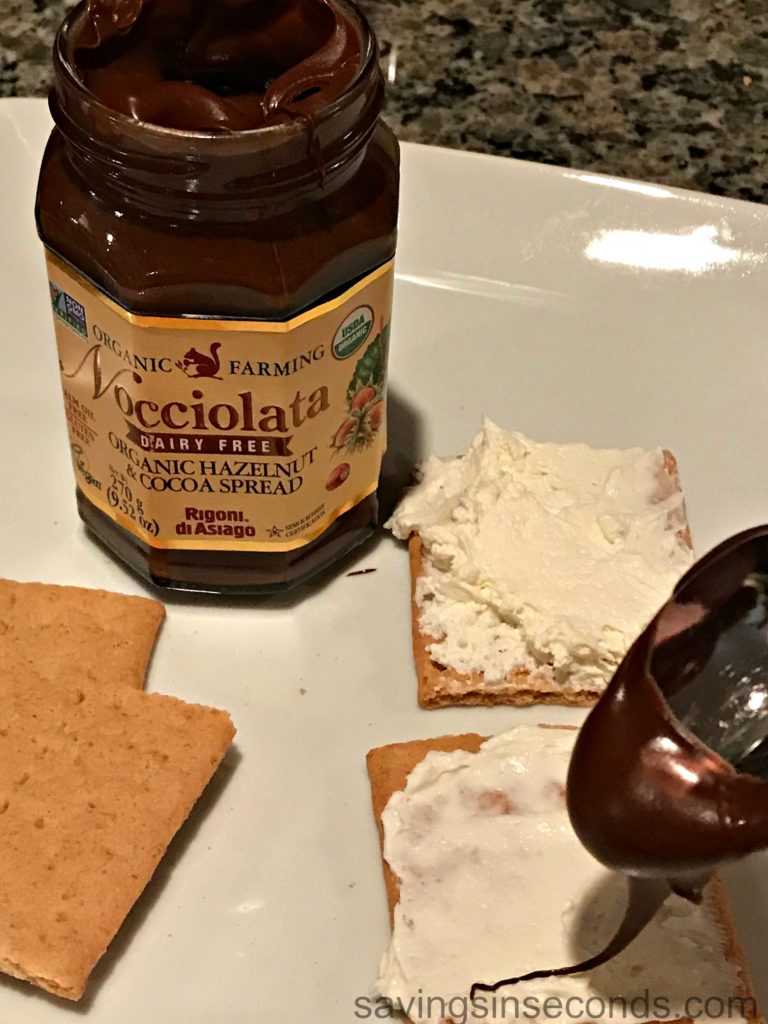 Only 3 ingredients are needed for this simply delicious treat:
Graham crackers – we prefer the honey variety.
Cream cheese – we look for the whipped, but any will do.
Chocolate hazelnut spread – shown here with Nocciolata
Spread a layer of cream cheese on each cracker, then drizzle (or cover!) with chocolate spread.  The kids can easily prepare this snack for the family.  Experiment with toppings, too!  We like to use chocolate, but it's delicious with strawberry preserves, bananas, and other flavors.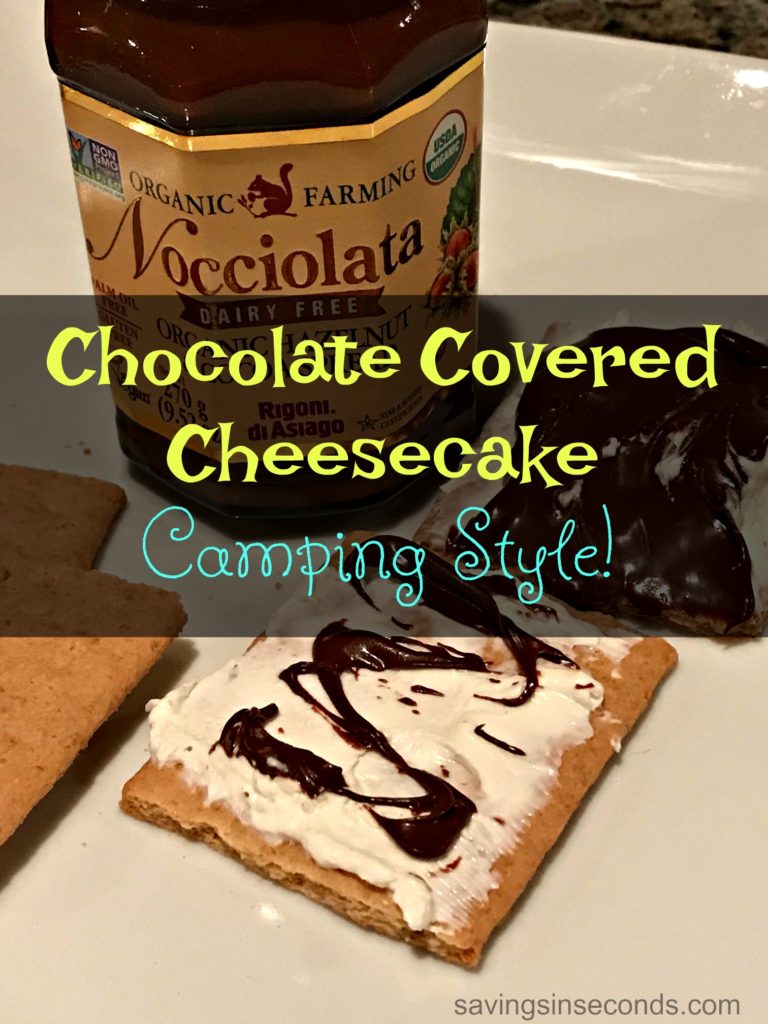 We love Nocciolata because it's an organic vegan product that's free of GMO ingredients.  It's an environmentally responsible product, using fair-trade cocoa and no artificial colors/flavors.  It has a rich chocolate flavor without being overly sweet, which is a nice change.  We find Rigoni products at the Fresh Market store in Johnson City.  Is it sold at a location near you?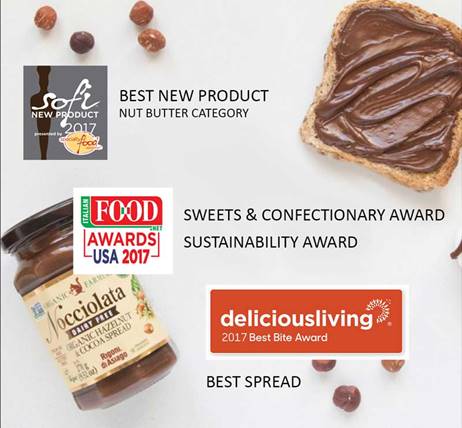 Thanks to Rigoni-USA for sending us a jar of Nocciolata!