Disclosure: I received complimentary Busch Gardens tickets.  Post contains affiliate links; if you make a purchase through these links, it helps to pay for giveaways like this one. Opinions shared are mine.
Have you ever wondered what it would be like to rent out an entire amusement park, having it all to yourself for the day?  Now I know what that feels like!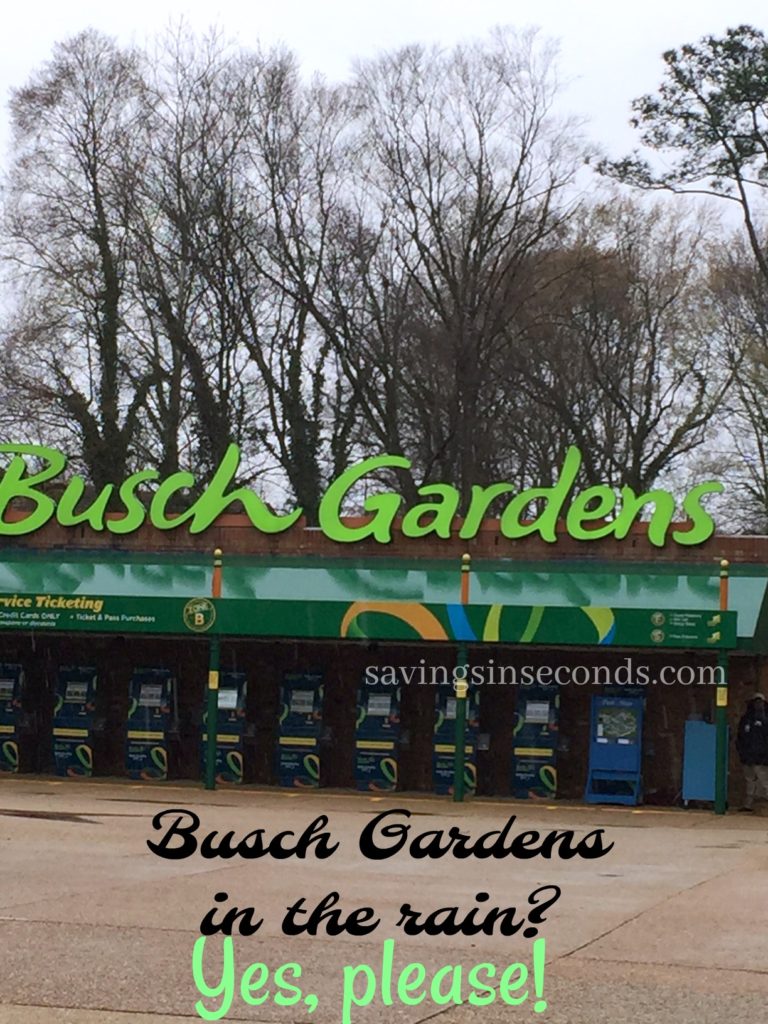 At several points in our spring break trip to Williamsburg, VA, the universe seemed to conspire against us. Both kids got the flu. We had to change hotel rooms three times.  The weather imploded on itself by the end of our trip.  It was a sopping wet day when we headed to Busch Gardens.  My husband was ready to bail, but the kids and I gathered up our ponchos and insisted on going.  We are so glad we did!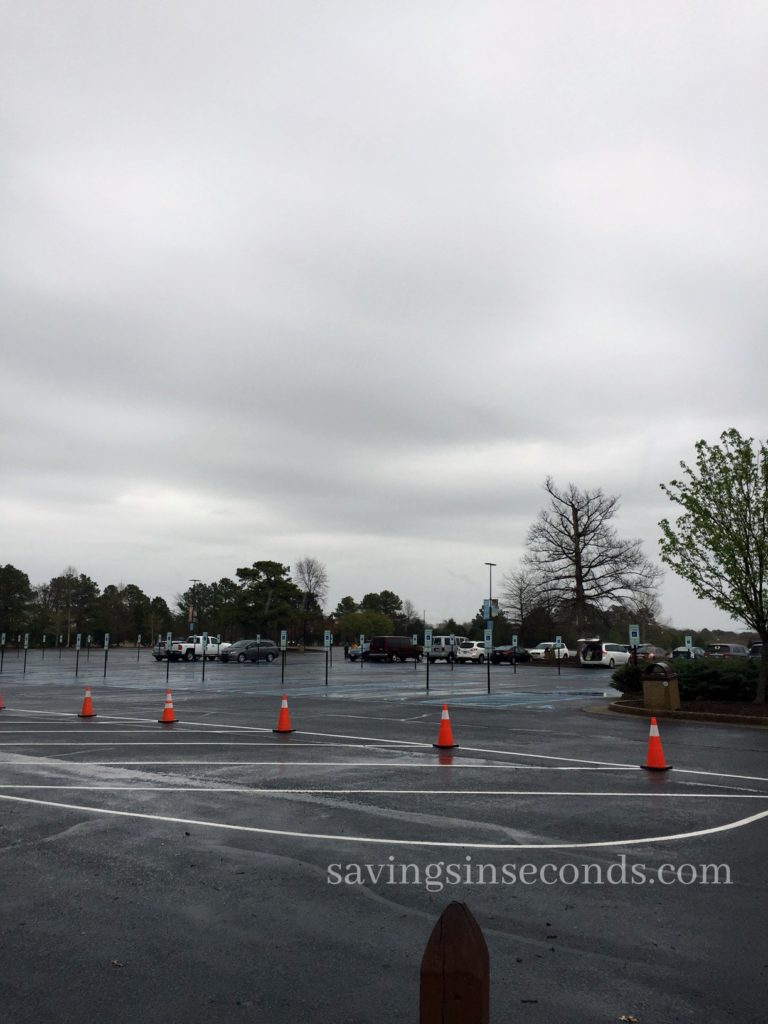 Apparently, most people agreed with my husband and didn't want to head out in the rain that day.  This was the parking lot when we arrived shortly after the park opened.  It was almost completely empty.  In fact, we parked in the very first spot in the first row!  That has never happened to us in the history of traveling anywhere.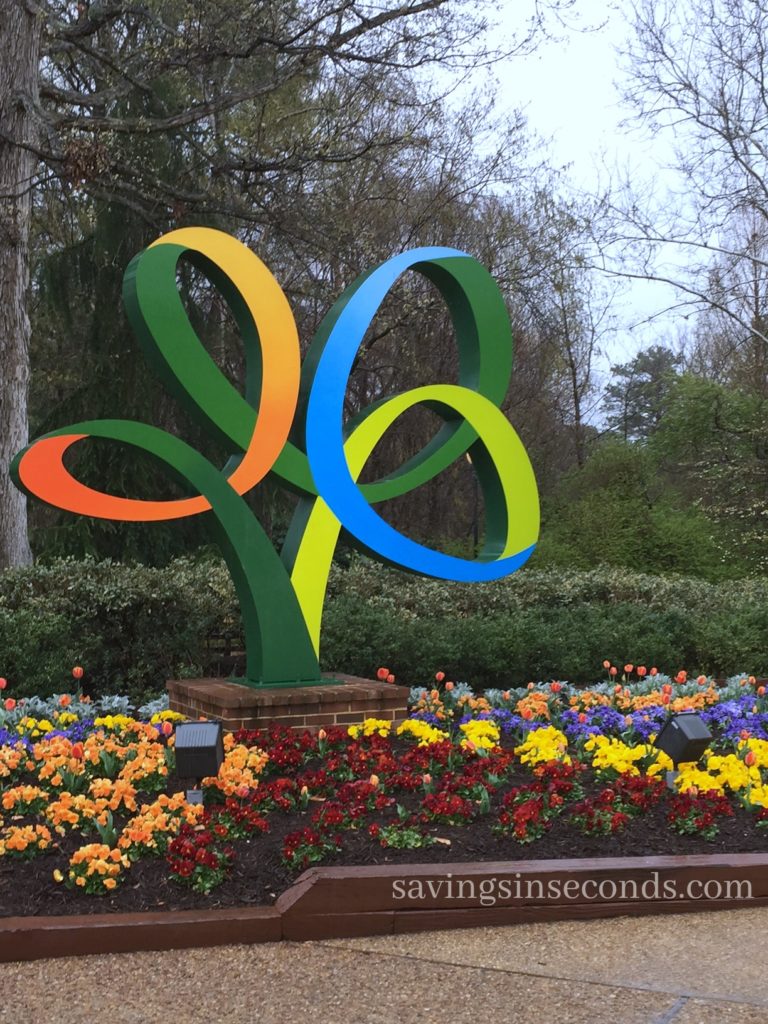 Despite the rain, Busch Gardens was gloriously beautiful.  The floral displays were amazing, and the individual park areas had so many interesting features. I wanted to stop and get photos of each one.  My children just wanted to ride the coasters!  Lucky for us, there were absolutely NO lines at any rides. That's right…we didn't wait in line a single time during our day!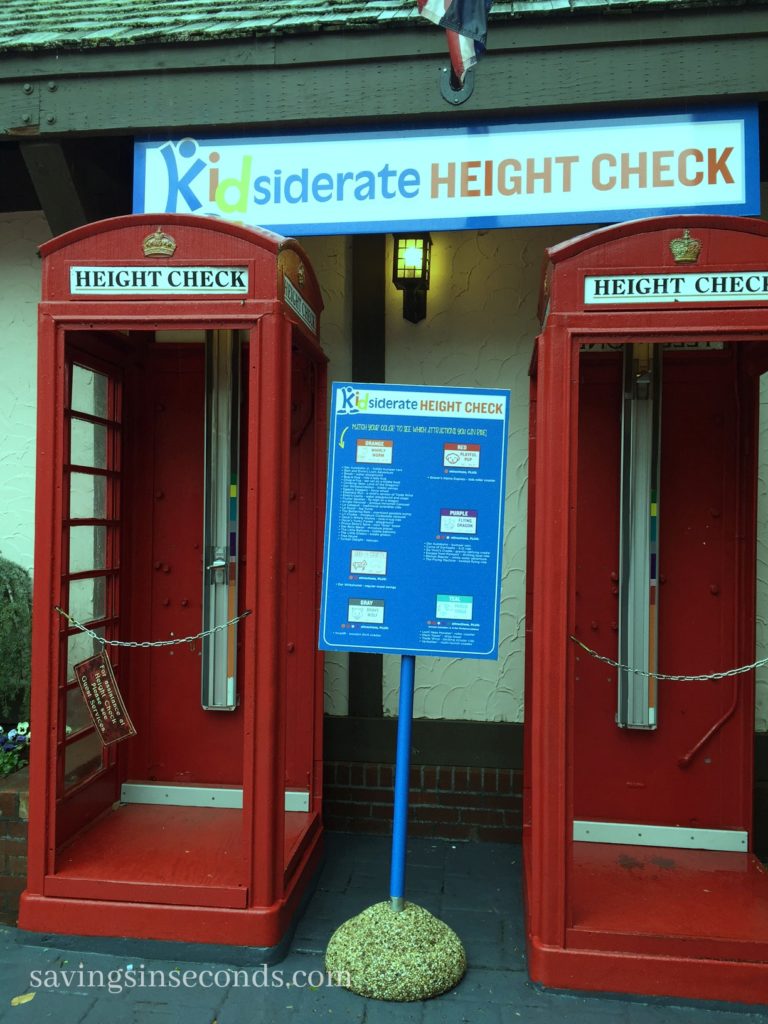 Our first stop was to the Kidsiderate height check center.  The employees measured my son's height so we'd know which rides were safe for him.  What a time saver!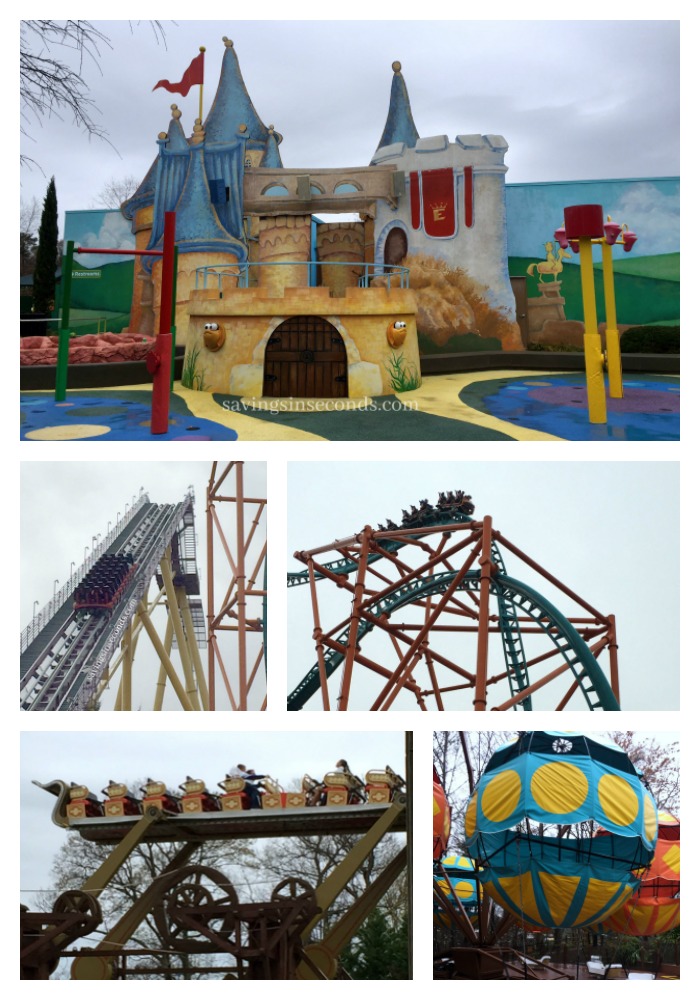 Ironically, the water rides were closed on the day we visited.  However, there were so many other rides to choose from, we didn't mind.  My kids rode several coasters multiple times each.  Sometimes the operators allowed them to stay on the ride and enjoy it again and again.  It was unbelievable!  On many rides, my kids were the only passengers.  They felt like royalty!  One employee told us that the park usually admits 20,000 guests per day.  On the day we visited, 400 people entered the park.  In fact, they ended up closing the park a few hours early in anticipation of the storms that arrived later that night.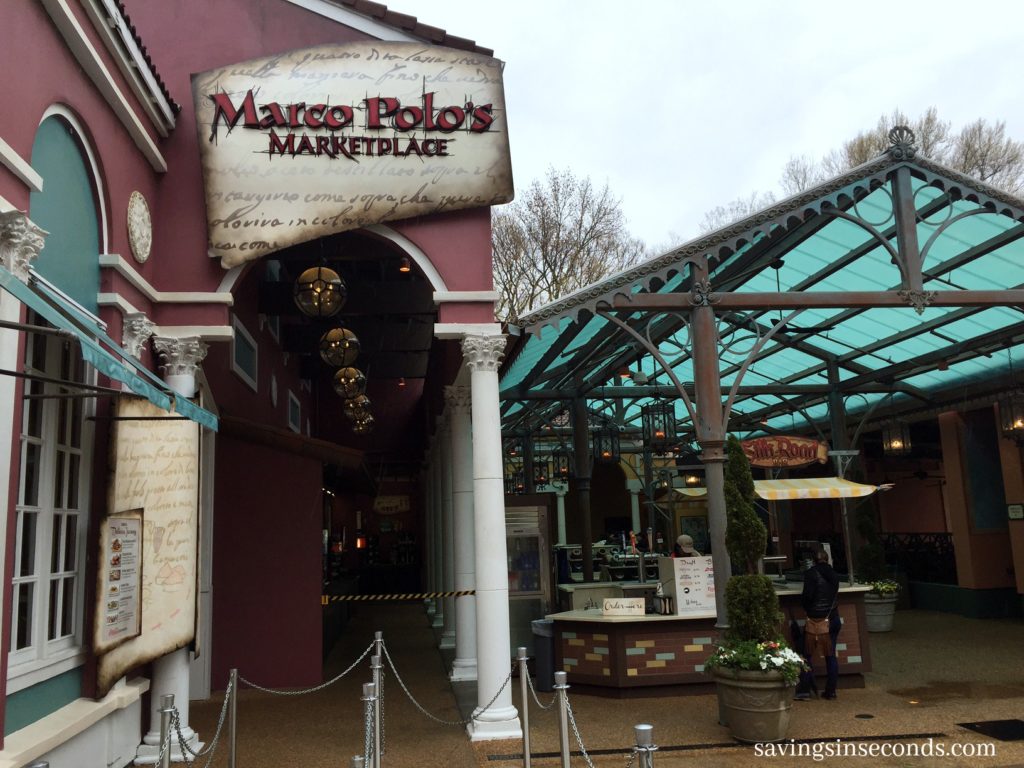 Our ponchos kept us dry throughout the drizzle and light rain.  Several times throughout the day, the rain would stop for a while then come back with a vengeance.  When that happened, we ducked into a shop or restaurant for shelter.  I was impressed that the Busch Gardens employees were constantly mopping up water to make sure the floor was safe and dry for guests.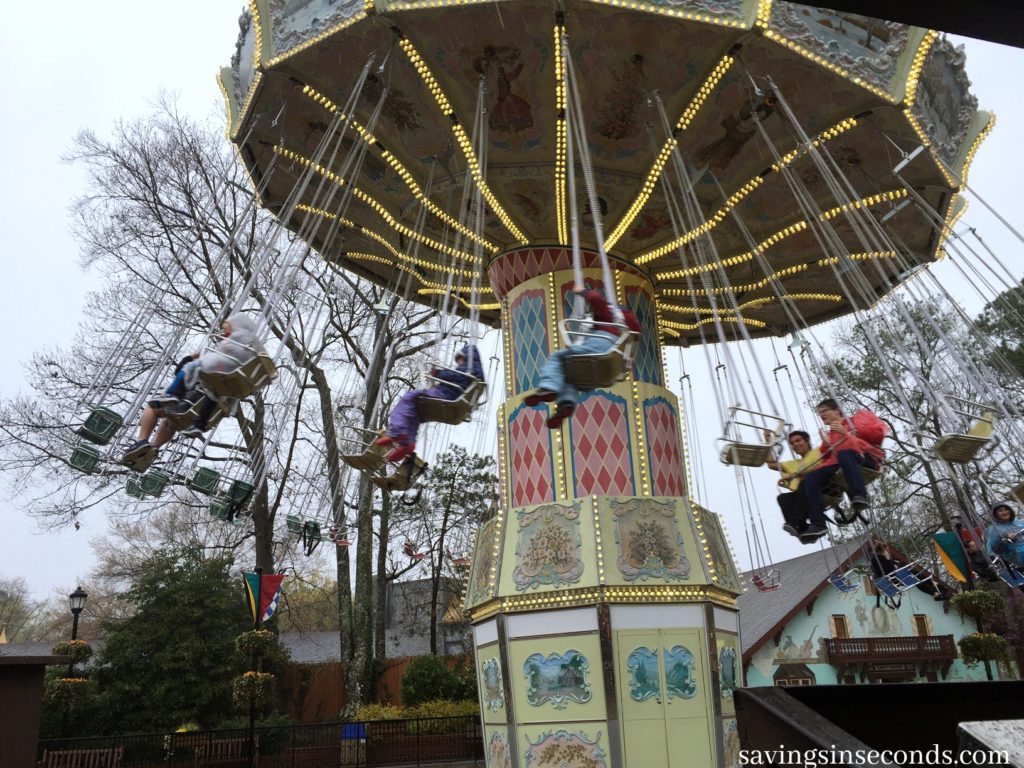 The rain didn't stop us from enjoying the day. In fact, we enjoyed this day more than any other theme park visit!  It was the highlight of our trip.  I would definitely be excited to head back, despite a gloomy weather forecast.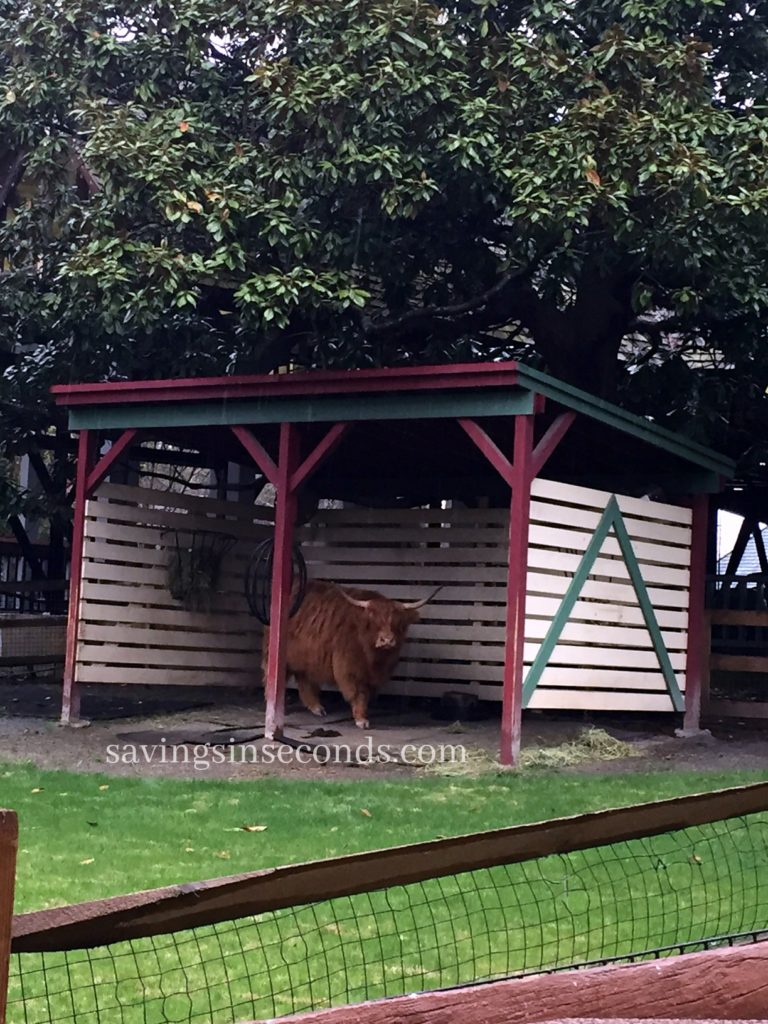 The one thing we missed seeing — the animal exhibits.  I didn't realize that Busch Gardens cares for so many rehabilitated animals.  I'd like to go back and learn more about their animal preservation efforts. There is so much potential for educational experiences at Busch Gardens. You could link many of these attractions to Common Core standards. Just in the realm of Social Studies, I could come up with lesson plans based around the geography and historical references in the park. The whole park was rich with educational opportunity.
Though he didn't want to stand in the rain all day, my husband was a good sport about it.  Even when I threw out our ponchos, thinking the rain had stopped long enough for us to get home, then we got HEAVILY drenched — he wasn't angry with me.  What a man!
Welcome to the What a Man giveaway hop! This event is hosted by Savings in Seconds and runs through June 16, 2017.  Take time to visit all of the blogs linked below for lots of chances to win!  The lucky winner of our giveaway will receive a $15 Amazon gift card.    Enter on the form below. Good luck!
Savings in Seconds wants to say "Thank you!" to Busch Gardens for providing tickets for our family. Opinions shared are mine.