Disclosure:  This post contains affiliate links; if you  make a purchase through the links, I may receive a small commission. Opinions shared are mine.
Friday 9/11/15 is the big day that I love on Cents of Style — their boots and scarves deal is live!  If you don't know what I'm talking about, here's the scoop.  Once a year, Cents of Style runs a huge special (well over 50% off retail) on the season's most adorable boots and scarves.  You can grab the combo for just $32.95, plus FREE SHIPPING.   Here are some ideas to use for this amazing offer:
 Split them up for Christmas gifts.
Get matching boots and/or scarves for all your girlfriends to wear on Girls Night Out.
Let your elf-on-a-shelf wear the new items before your daughter gets to.
Buy several and keep them all for yourself.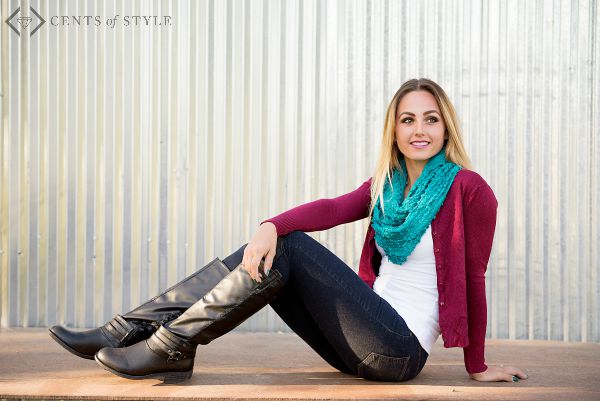 So here's how to get this great deal:
1. Add boot to your cart
2. As soon as the boot is added, a pop up will appear and offer to add the scarf for $4.00
3. Proceed to checkout
4. When checkout button is clicked, a boot cuff offer will popup for $2.99 (see below)
5. Apply the coupon code "BOOTSCOMBO" and it will drop the price of the boot and scarf to $32.95 (plus $2.99 if cuffs are added)
6. FREE SHIPPING- as always, with Cents of Style.
Here are the cute cuffs that will be available as a bonus at checkout.  Boot cuffs are a great way to make last years boots have a whole new look!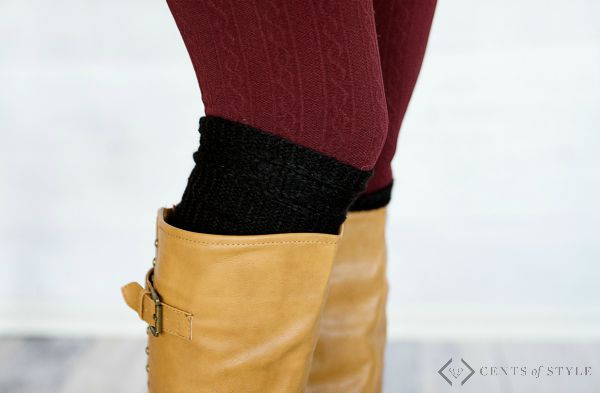 I love the texture on the scarves.  It looks so cozy for a winter day!  My daughter just bought her first scarf this weekend, and I'd like to get her a few more to use as stocking stuffers.  Since my goal is to get all Christmas shopping finished by early November, this deal is going to knock quite a few gifts off my list!  Which color is your favorite?  Red would usually be my favorite, but it's so hard too choose!  I love the cream color, and the charcoal shade.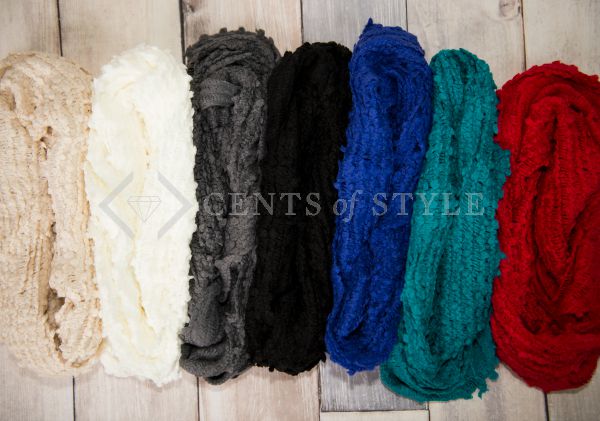 Have you started on your Christmas shopping yet?
Think of your gift list…. who would enjoy this sale from Cents of Style?