Disclosure: I partnered with National Geographic for this post. Post contains affiliate links; if you make a purchase through them, I may earn a commission. Opinions shared are mine.
For years, I tucked a $20 bill inside a great book for my nieces and nephews on gift-giving occasions.  My children usually request a title or two for their own gifts.  You don't have to be a language arts teacher, or even a bookworm, to find fabulous gift-worthy books!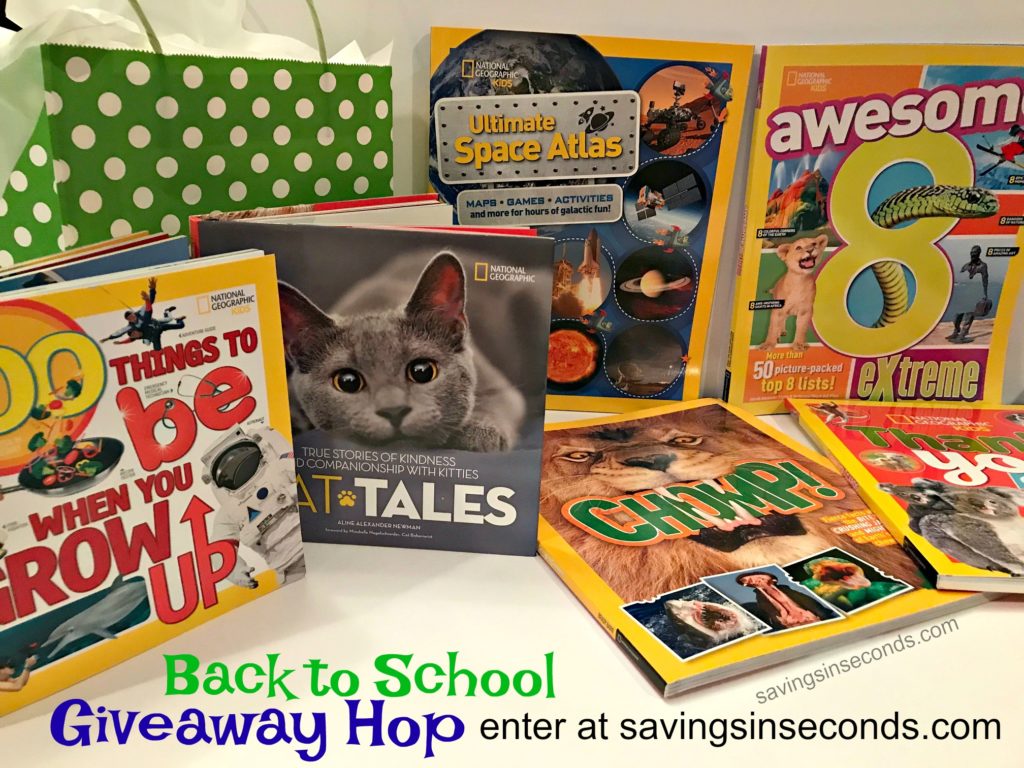 Many of my students have told me that they received a book from a relative as a gift, and it became a favorite.  Wouldn't it be an honor to be the one to gift that beloved book?

When we opened this box from National Geographic, my kids swooped on the titles.  My daughter, a self-proclaimed Cat Lady, wanted to take the book Cat Tales as her very own.  She loved reading these stories about amazing cats.  It made us cherish our own little felines even more! The pictures in the book are so adorable, and I liked that they were authentic to the story. Each "chapter" narrates a different cat's tale, as well as some extra features such as a Q&A or facts about the breed. This would be a fun alternative to the traditional bedtime story!


Awesome 8 Extreme takes lists to a kids' level.  The photos are the real star of the show in this book.  Vivid, energetic pictures turn facts into amazing conversation starters. My favorites were the photos of natural wonders such as tulips growing in Holland, inside the Earth's crust, and waterfalls that are nearly as tall as the Statue of Liberty.  This book is a trivia lover's dream!


Space is a topic that kids never seem to tire of, so don't miss the Ultimate Space Atlas.  This is a top-notch science book for kids who want more than the basics.  There's a lot of reading, but it's the fun kind.  An interesting array of text features such as captions, sidebars, and word play makes this book an exciting read.  Readers also use skills such as interpreting a map of the sky (complete with a map key).  I can't wait to see my students enjoy this book!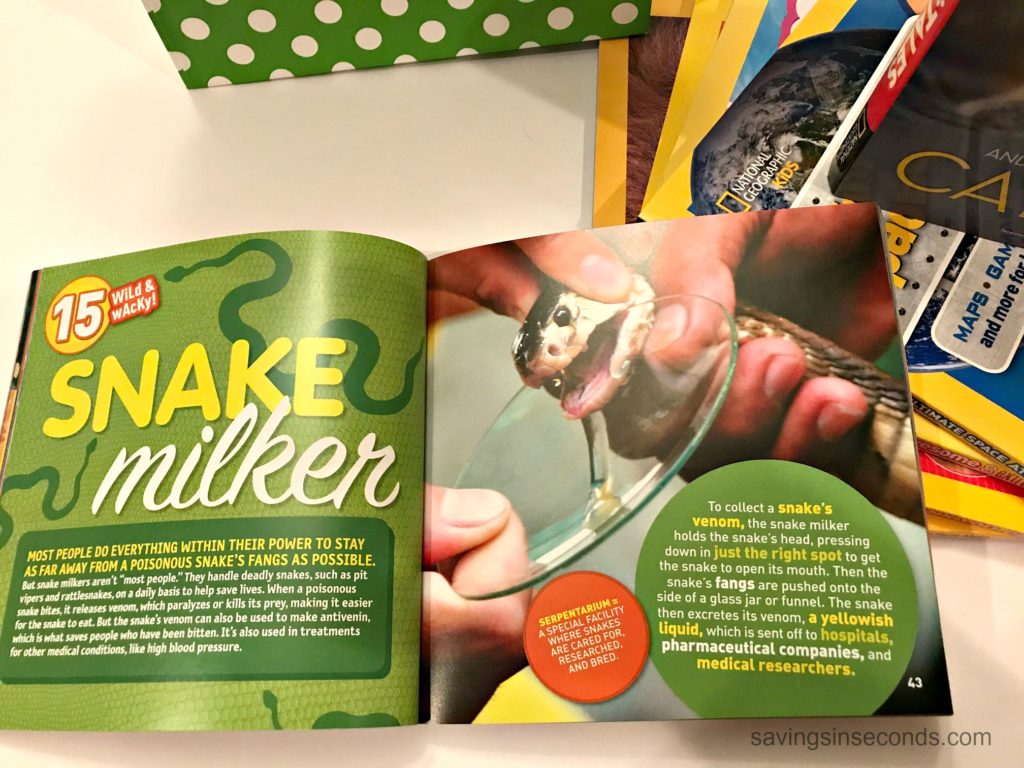 It's never too early to introduce career ideas to kids!  The colorful book  100 Things to Be When You Grow Up makes me want to rethink retiring in a few years.  I loved the fabulous variety of suggestions, too.  Have you ever heard of a "snake milker" or an "iceberg tracker," for example?  This book is perfect for that child who declares, "I don't know what I want to be."  Why wait for a birthday to share this one?


Animal lovers will be thrilled with Chomp. This book details the marvel of mighty teeth in the animal kingdom. It's perfect for that kid who seems to know everything! It goes beyond the obvious animals (such as sharks and wolves) to obscure creatures I'd never heard of. Even familiar animals like the crocodile get one-upped by relatives like the gharial. Chomp also explores the idea that size doesn't always matter when it comes to a bite potential.  Wouldn't this be a fun book for the Tooth Fairy to deliver under a pillow, along with a dollar bill?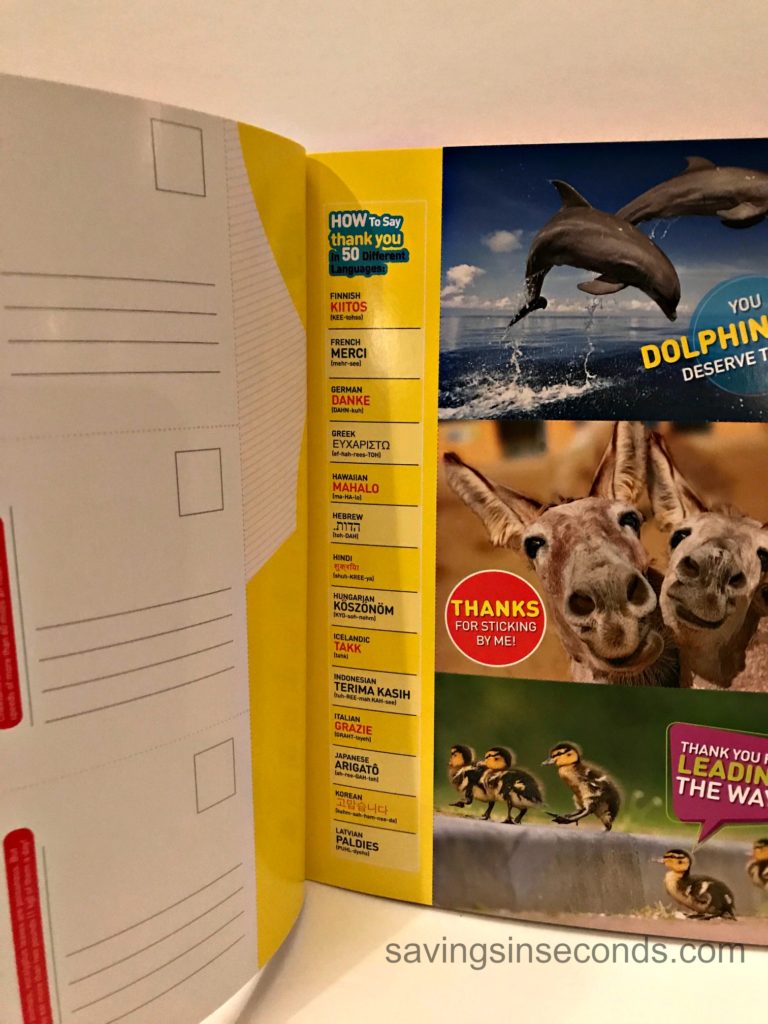 My kids are forced strongly encouraged to write thank-you notes when they receive gifts.  It's funny because they often ask, "Why don't I ever get mail?"  I tried to explain that you usually have to send mail to get any back.  This book of Thank You Cards makes it fun to send a card.  In the sidebars, interesting facts inspire writing topics. For example, on the page above, you'll find ways to say "thank you" in a variety of languages.
One lucky reader will win a Birthday Essentials box that will have you ready for the next gift-giving occasion.   The prize package contains National Geographic gift-worthy books, assorted gift bags and tissue, and a sheet of postcard stamps (total value is approximately $84). The giveaway is open to US readers ages 18+.   Void where prohibited by law. Enter on the form below. Good luck!
Thanks to National Geographic for sending us this amazing package.