When we went to the pool this week, I made sure to take my two necessities — sunscreen and a good book.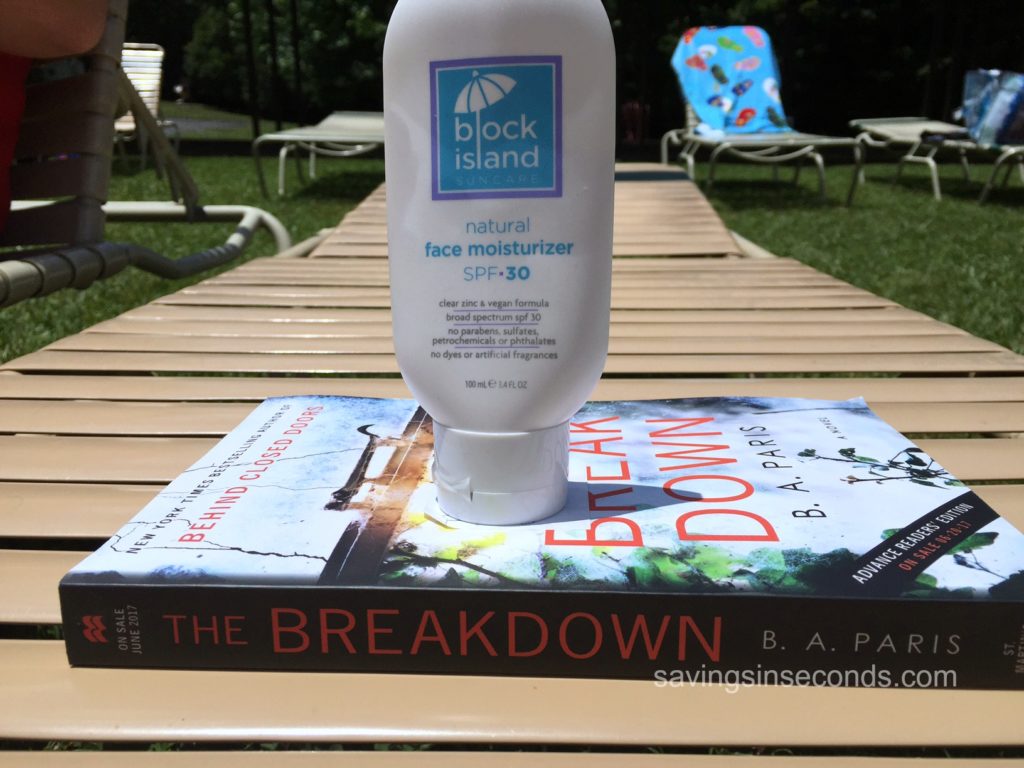 Thanks for stopping by the Award Winning giveaway hop!  We're excited to work with Block Island to try their moisturizer with sunscreen; opinions shared here are mine.
This award winning Natural Face Moisturizer with SPF 30 vegan formula contains natural and organic ingredients, plus it's cruelty free.  I also like that it's made in the USA.  The moisturizer squeezes out of the tube rather thick and goes on white, but easily absorbs with no trace.  Check out the before-after photos below.

I noticed no fragrance when I applied this to my face.  That's a huge bonus for me, since my skin tends to be sensitive to scent.  The formula was really lightweight.  I didn't even feel like I had it on.  There was no greasy feeling at all.  I would definitely wear this under makeup on a normal (non-pool) day.  I didn't get my face in the pool on this swimming trip, so I don't know how long it would last if you went swimming or had a lot of face sweat.  I sat poolside for over 2 hours and didn't have even a trace of pink on my cheeks.  It worked well for me!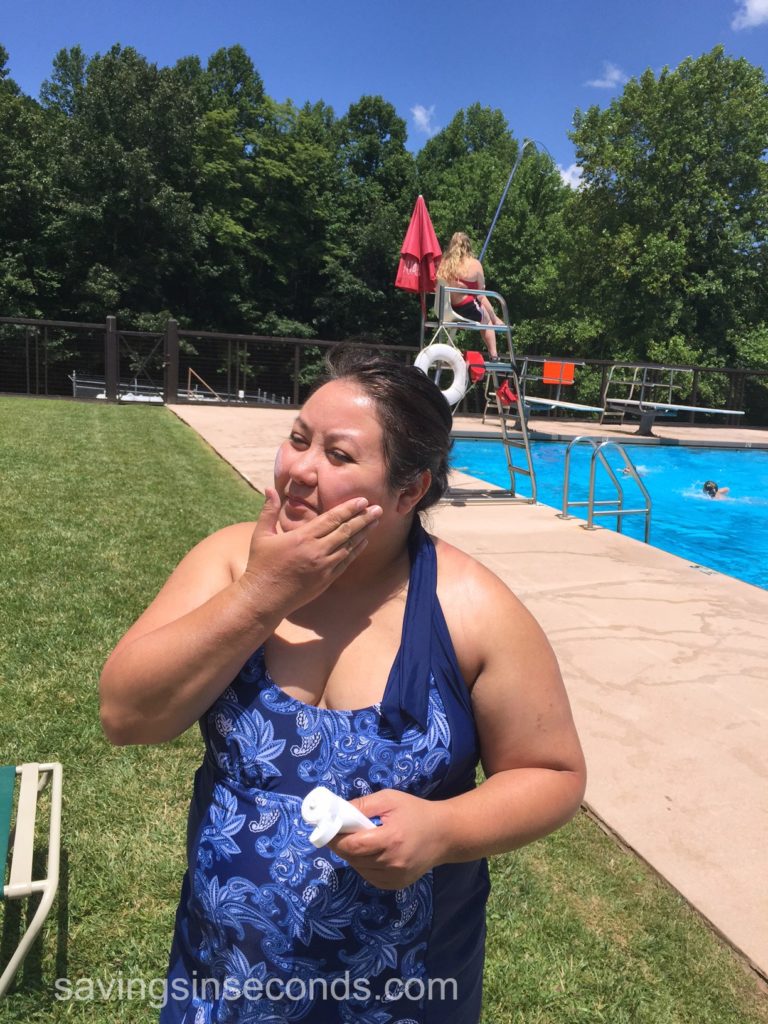 I'd like to try other products from the Block Island line.  My hands are starting to show signs of aging — more so than my face, actually — and I'd like to see if the night cream would have beneficial effects on my neck as well.
One lucky reader will win the Block Island natural face moisturizer with SPF 30. Enter on the giveaway form below – open to US readers ages 18+. Void where prohibited by law. Good luck!
Thanks to Block Island for sponsoring the post and giveaway!