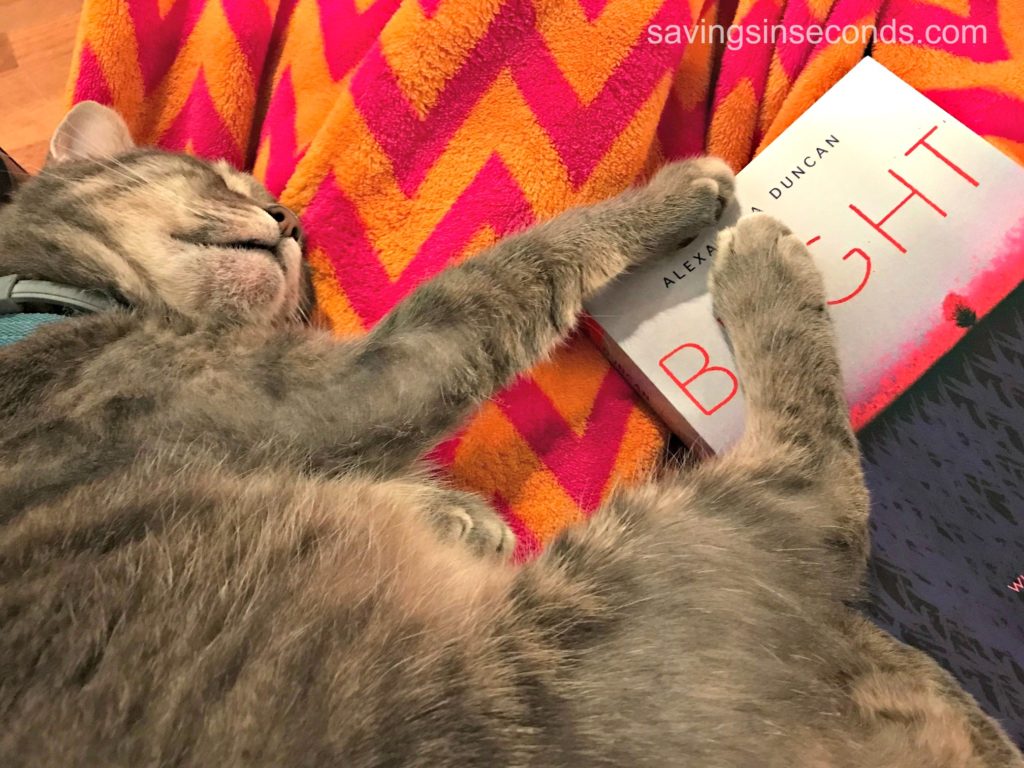 Favorite moments of summer:  Being still long enough for my cat to take a nap on my lap. Soft blankets.  Great books.  Working in my garden.
Many thanks to Rockstar Book Tours for allowing me to review Blight by Alexandra Duncan! 

I've neglected my garden this summer, so it's been overgrowing with weeds. Still, last week I harvested some tomatoes and yellow squash.  Working in the garden is a summertime joy, and I'm very interested in ways to support non-GMO seed suppliers.  You can imagine how much I enjoyed Blight!
I thought it would be easy to take sides in this story, but I was wrong.  Feeling loyal to nature, yet understanding the need for guidelines in food production, I struggled with right and wrong as I read Blight.  One thing is certain — main character Tempest is a striking heroine, perfect for fans of Katniss Everdeen and Tris Prior.  Readers will feel connected to Tempest through her unspoken thoughts (inner squealing about sitting with the cute boy) and compassion.
This is the first Alexandra Duncan book I've read.  Her writing style is perfect for teen fiction readers.  There's an appropriate amount of action, character synergy, and world building.  The book moved at a reasonably fast pace, although it lagged in a few spots.
I'd like to see a prologue included in Blight — something to provide more details about how the world got in this situation.  It would be nice to see Tempest feel more connected to her past.  She seems to see her dead father with disdain, though she was 5 years old when he died so she should be able to recall at least a little bit of a connection with him.  These issues made me wonder if Duncan plans a second book in this world. Perhaps she expects to share more of the story in future titles.
Use Blight in the Classroom
Blight would be an excellent title to use in the middle school classroom. Teachers could use Blight in lesson plans for environment and biodiversity. It's scary to consider, but the events in the story could quite possibly come true!  Blight would work well in literature circles to compare dystopian fiction, too. Start a conversations about the world's food supply, the food chain, and invasive plants. Research plants that have been devastated by blight, such as the American Chestnut, potatoes, flowering dogwoods, and banana trees. Compare Blight to the Maze Runner, add a discussion about big government, and you've got a strong start to a Civics and Ethics class!  There are many ways to explore real-world problems with Blight.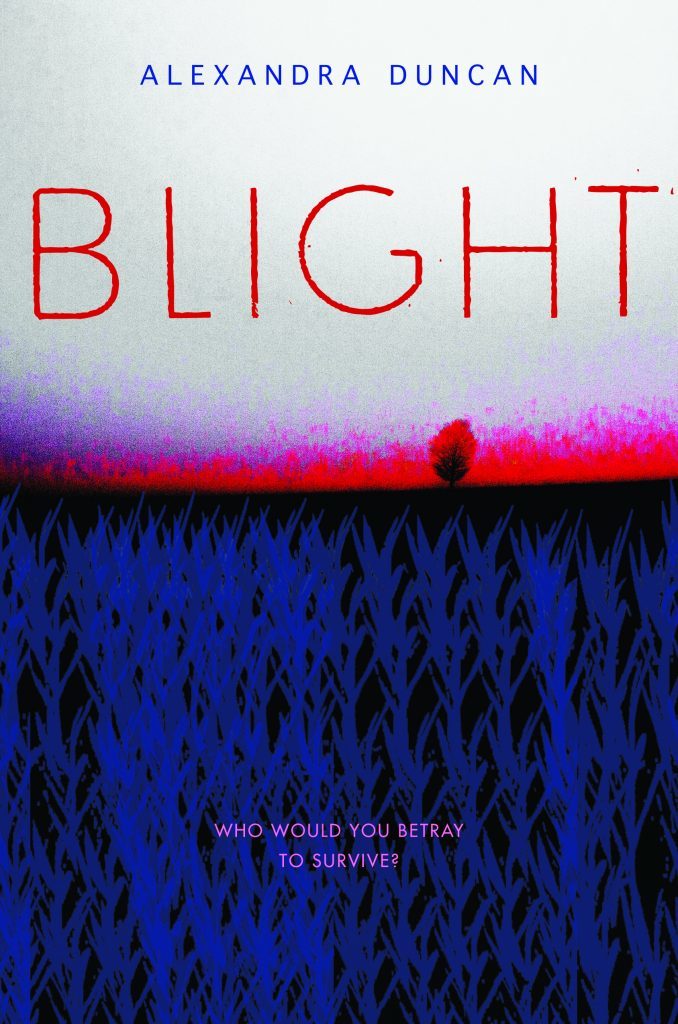 1 winner will receive a signed hardcover of BLIGHT plus a set of the gorgeous prints in the photo, US Only.
a Rafflecopter giveaway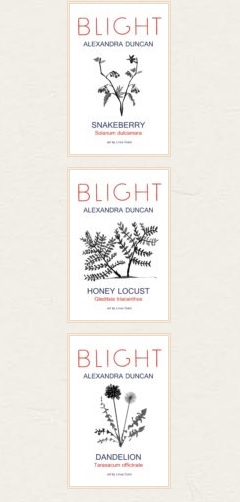 Title: BLIGHT
Author: Alexandra Duncan
Pub. Date: August 1, 2017
Publisher: Greenwillow Books
Pages: 400
Formats: Hardcover, eBook
Find it:  Amazon, Barnes&Noble, iBooks, TBD, Goodreads
When an agribusiness facility producing genetically engineered food releases a deadly toxin into the environment, seventeen-year-old Tempest Torres races to deliver the cure before time runs out.
From the author of the acclaimed American Booksellers Association's Indies Introduce pick Salvage, which was called "Brilliant, feminist science fiction" by Stephanie Perkins, the internationally bestselling author of Anna and the French Kiss. This stand-alone action-adventure story is perfect for fans of Oryx and Crake and The House of the Scorpion.
Seventeen-year-old Tempest Torres has lived on the AgraStar farm north of Atlanta, Georgia, since she was found outside its gates at the age of five. Now she's part of the security force guarding the fence and watching for scavengers—people who would rather steal genetically engineered food from the Company than work for it. When a group of such rebels accidentally sets off an explosion in the research compound, it releases into the air a blight that kills every living thing in its path—including humans. With blight-resistant seeds in her pocket, Tempest teams up with a scavenger boy named Alder and runs for help. But when they finally arrive at AgraStar headquarters, they discover that there's an even bigger plot behind the blight—and it's up to them to stop it from happening again.
Inspired by current environmental issues, specifically the genetic adjustment of seeds to resist blight and the risks of not allowing natural seed diversity, this is an action-adventure story that is Margaret Atwood's Oryx and Crake meets Nancy Farmer's House of the Scorpion.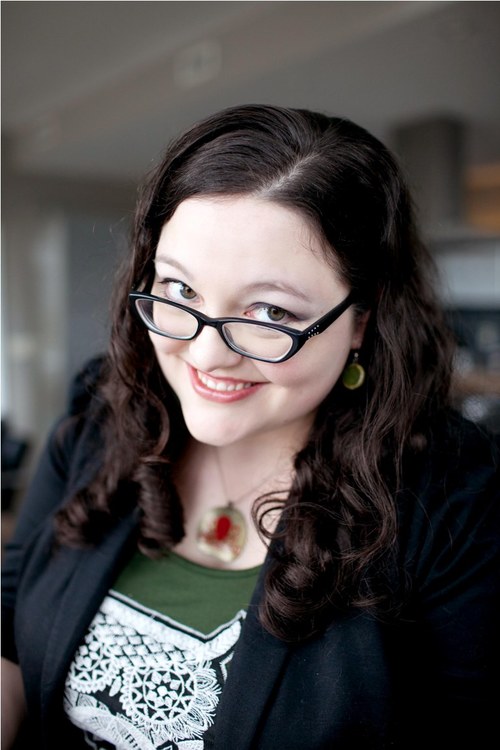 About Alexandra Duncan
Alexandra Duncan is a writer and librarian. Her first novel, Salvage, was published April 1, 2014, by Greenwillow Books. Her short fiction has appeared in several Year's Best Science Fiction & Fantasy anthologies and The Magazine of Fantasy and Science Fiction. She loves anything that gets her hands dirty – pie-baking, leatherworking, gardening, drawing, and rolling sushi. She lives with her husband and two monstrous, furry cats in the mountains of Western North Carolina.  You can visit her online at http://alexandra-duncan.com/
WEBSITE | BLOG | TWITTER | FACEBOOK | GOODREADS
Tour Schedule:
Week One:
7/24/2017- Savings in Seconds– Review
7/25/2017- The Autumn Bookshelf– Interview
7/26/2017- Wandering Bark Books– Excerpt
7/27/2017- A Dream Within A Dream– Review
7/28/2017- Two Chicks on Books– Interview
Week Two:
7/31/2017- Buried Under Books– Review
8/1/2017- The Bewitched Reader– Guest Post
8/2/2017- Here's to Happy Endings– Review
8/3/2017- Kati's Bookaholic Rambling Reviews– Excerpt
8/4/2017- YABooksCentral– Review
Would you like to read Blight?