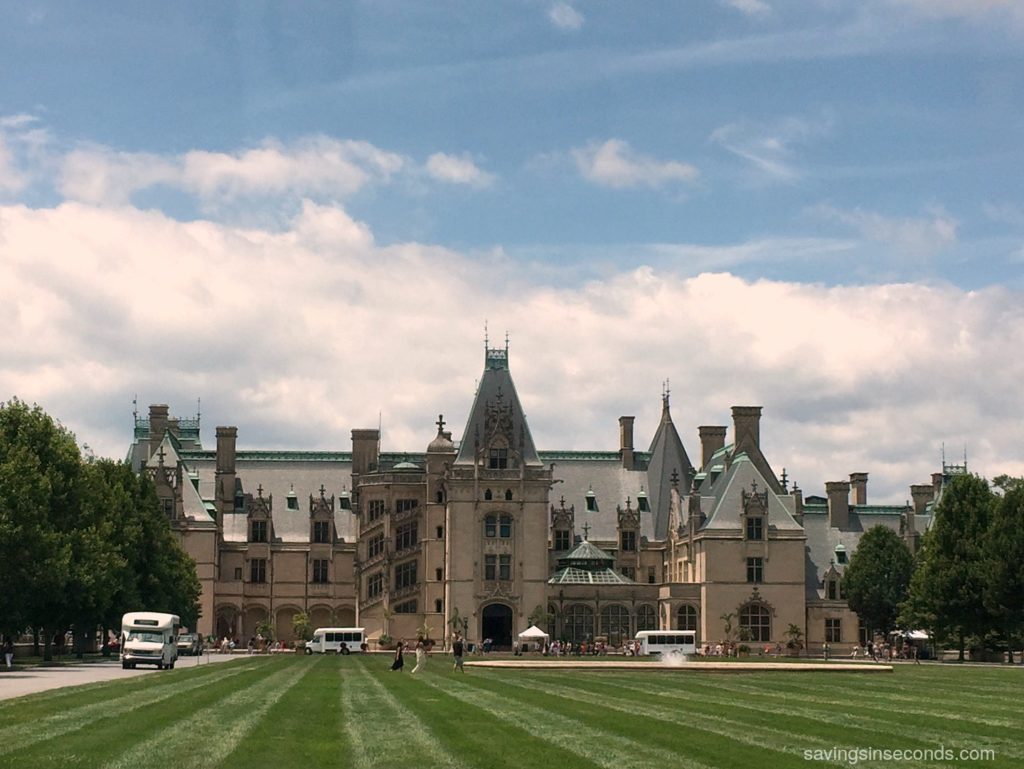 This summer when my grandmother and cousin visited, we had a little time on our hands. We spent most of it watching the entire Downton Abbey series.  Of course, that warranted a trip to the Biltmore Estate!  It was the closest thing we have to the Abbey, after all. 
The Biltmore Estate is located in beautiful Asheville, North Carolina.  The home was built by George Vanderbilt around the turn of the century.  It's one of the reasons why I love Asheville so much!  Another reason might be because they have a Trader Joe's. But that's a story for a different day.
My husband and I have visited the Biltmore several times. Usually we take houseguests there.  For one thing, it's only an hour's drive from our house.  The drive is spectacular; going through the mountains gives you such a scenic view.  If you take the trip during the fall months (especially October) while the leaves are changing, it will take your breath away.  Be sure to have a camera handy!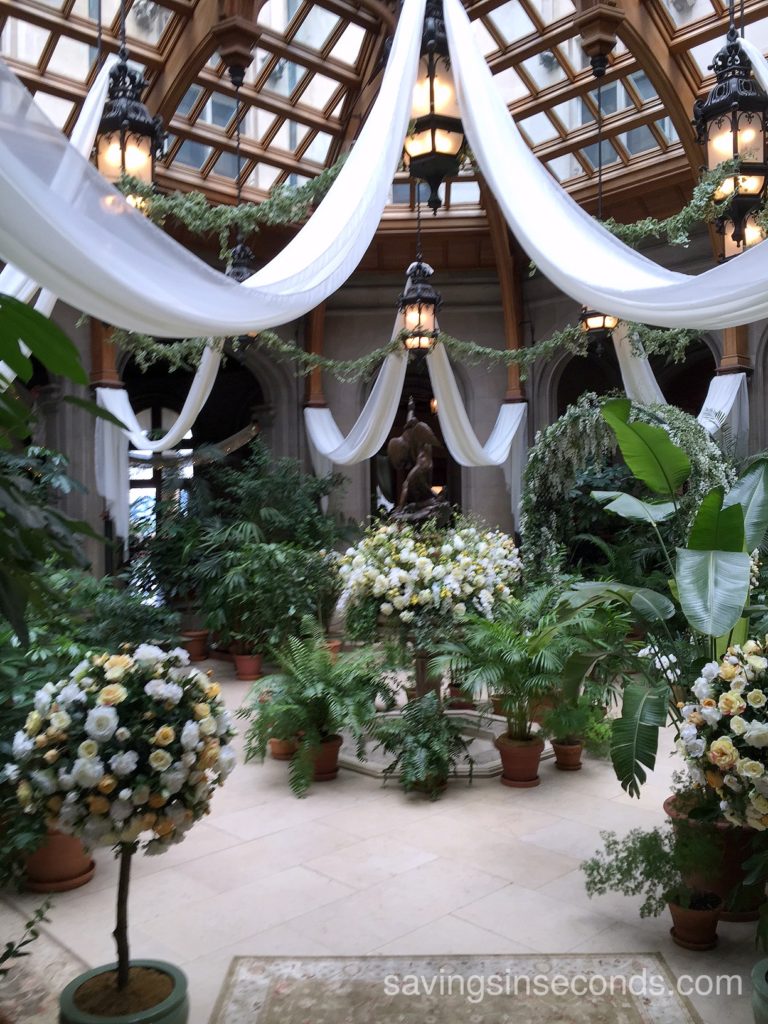 The house tour is self-guided unless you're willing to fork out some extra cash for the audio tour…the kind where you wear a little lanyard and carry the speaker around.  We didn't do it this time, but I think it's definitely worth it.  There are so many cool details shared in the audio tour that you won't get from the little pamphlet they give you with your ticket.  For example, in one of the gentleman's rooms there was a doorway virtually hidden by the decor.  I overheard a woman talking about it and spotted the doorknob.  What a thrill to see it there, a door like Carson would walk through!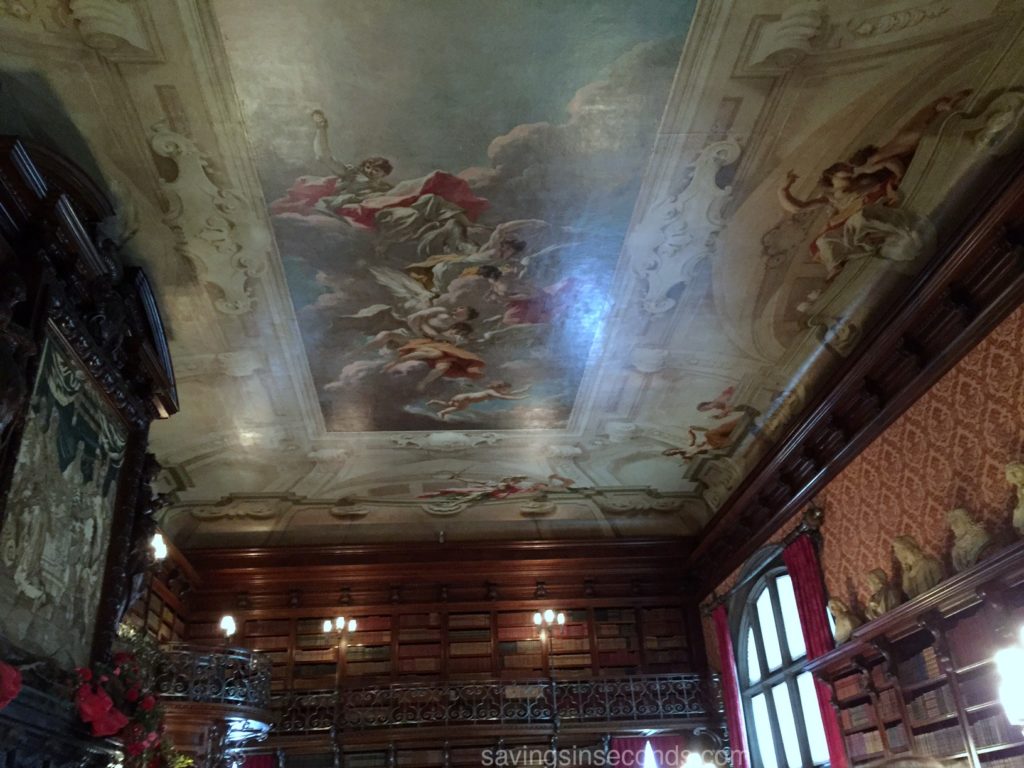 Each room in the Biltmore has such a unique personality.  If you visit, be sure to take your time.  You might feel pressured to rush through with the other tour guests, but I highly recommend savoring the moments in the house.  It's one of those special places that you just can't find everywhere.   Be aware that there are many stairs throughout the tour.  An elevator is available for part of the tour, but you should still be prepared for going up and down levels, or walking across uneven landings.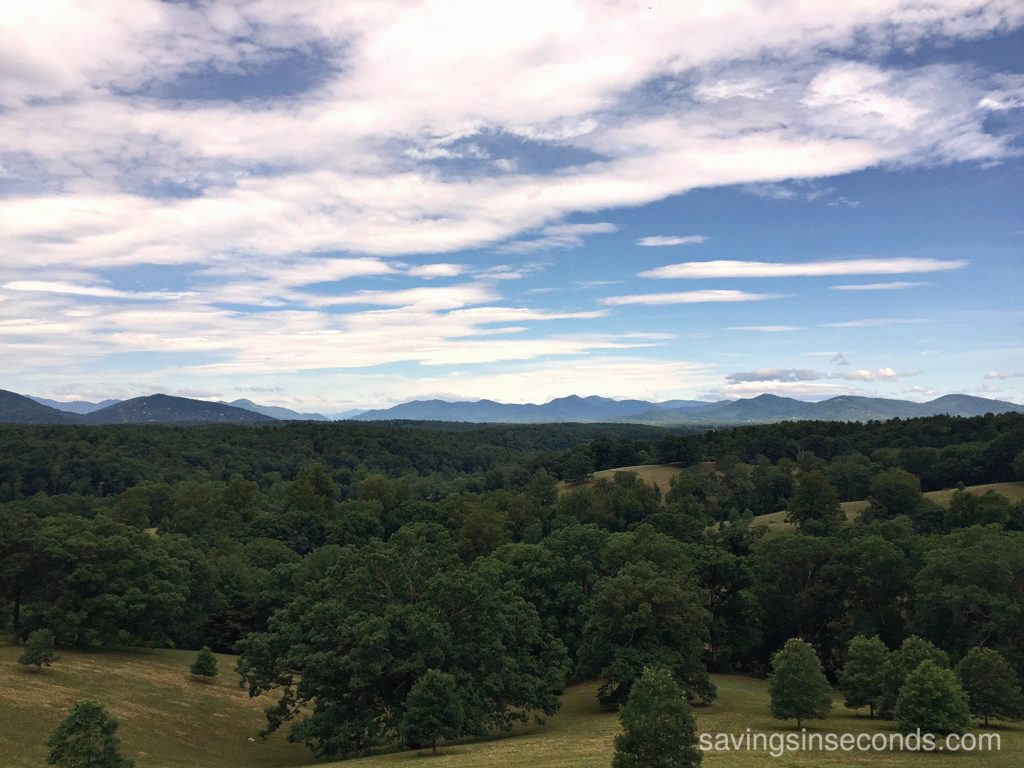 Plan some extra time during your trip for visiting the rest of the estate. The house is only one facet of the tour!  There is an amazing stable area with restaurants, shops, and wine tastings.  The gardens are simply amazing, especially if you visit during the tulip season.  We once saw the Christmas decorations, the scale of which could not compare to anything I've ever seen (except maybe Disney World).  I hope you get to make a trip to the Biltmore to enjoy this beautiful view!