Disclosure: I received this book to review. Opinions shared are mine.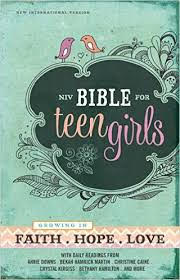 Lovely themed pages (pink chevron page headers, bold pink headings, and pretty fonts) and of-the-moment vignettes make the NIV Bible for Teen Girls a special book. While it might look like another pretty Bible, the inner pages will hit home with the teenage girl in your life. The Bible contains daily readings from well-known female authors including Bethany Hamilton.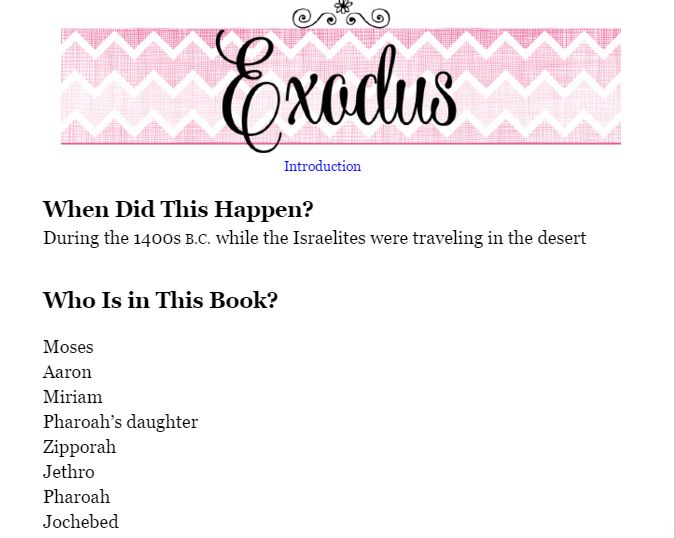 Each book starts with an information page that details the Who, What, Where, and When of the chapters. Additionally, verses of particular interest are highlighted on this page. These are wonderful go-to thoughts for daily reading as well. For example, in the book of 1 Samuel, there's a sidebar note with a verse that teens may recognize. "People look at the outward appearance, but the Lord looks at the heart." (1 Samuel 16:7b) Even if that verse is unfamiliar to teens, wouldn't it send a strong message about character?
Finally, the NIV Bible for Teen Girls doesn't minimize the age of the girl. Instead, it encourages readers to take action now! In the "Growing in Faith, Hope, and Love" page for Isaiah, the text sets forth a challenge to girls to serve God now. I love knowing that my daughter will be encouraged and empowered by this text, and that it's written for her age group. This would make an excellent Christmas gift (as it will at my house!), or tuck a few copies into your church's Sunday School classrooms.