Disclosure: We are genuine customers of Baker Creek Heirloom Seeds. They sent us free product with our last order. Opinions shared are mine.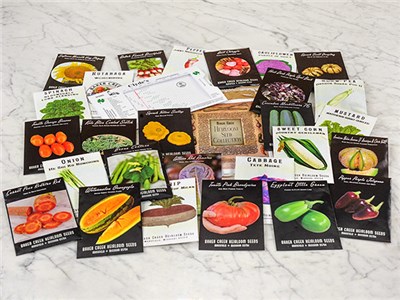 The Heirloom Seed Collection from Baker Creek Heirloom Seeds is the perfect way to save money and acquire a safe, secure food supply for your family. Most of the seeds in this package will store 4-10 years if kept cool and dry. What a great way to try many heirloom favorites. These easy-to-grow varieties have been tried-and-true for generations! The collection contains 25 full-sized packets of seeds and a Clyde's Garden Planner—all packaged in a sturdy, resealable, mylar bag for long lasting storage. If you're not familiar with Baker Creek Heirloom Seeds, I encourage you to visit their site. They participate in the Safe Seed Pledge, which means they use non-GMO seeds and plants. Varieties in this package are chosen to be productive in most climates throughout the United States. Bakers Creek supports innovative sustainability methods, such as urban gardening, and helps to teach children how to grow crops. We've been using their seeds for years! Thanks to our Grand Prize sponsor, Baker Creek Heirloom Seeds, one lucky reader will receive the Heirloom Seed Collection and the 2016 Whole Seed Catalog. This Grand Prize package is valued at $58. Good luck!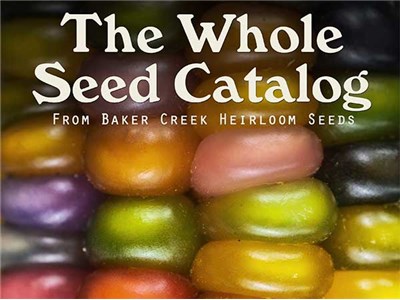 If you're wondering why a seed catalog is a prize…..you haven't ordered from Baker Creek before.  This catalog is more than just a way to shop for seeds.  It is a wealth of knowledge.  I can sit for hours with this catalog, circling new veggies I want to try, and learning about unique plant varieties.   It's really a treat.
Ready to enter the Grand Prize giveaway? One lucky US reader will receive this fabulous prize package.  The giveaway is open to US readers ages 18+. Void where prohibited by law.  Please take the time to stop by Baker Creek Heirloom Seeds and thank them for sponsoring this event. Good luck!