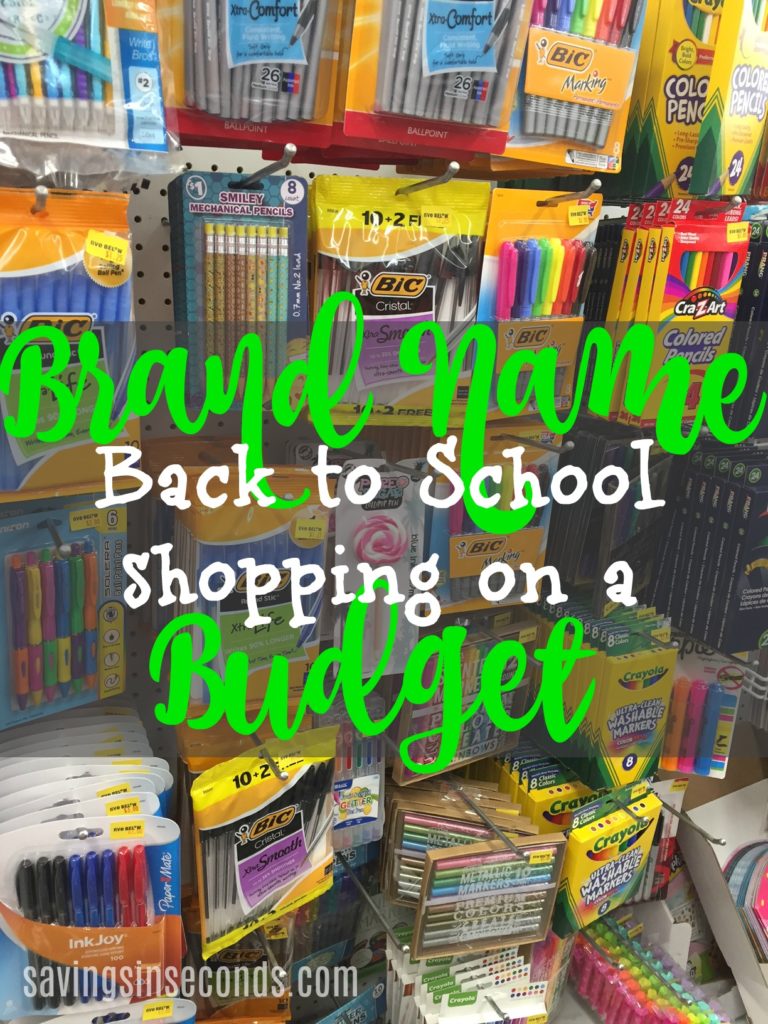 You guys already know about my love for office supplies.  The fact is, I'm kind of a snob when it comes to pens and paper.  Some store brands miss the mark in terms of quality and durability.  My desk usually contains familiar brand names that are sure to stand up to grading papers.  Here are a few ways you can stick to brand names without compromising your back to school budget.
(Disclosure: This post contains affiliate and referral links. I'll earn a small commission if you purchase through the links. Opinions shared are mine.) 

Stores want you to be in their doors for your back to school shopping needs, and they will dangle the ballpoint carrot to get you there.  Watch the ads for every store around you, starting in July, to find deals as low as a penny!  You must be swift, my sale warriors.  Limited stock means you can't wait until Saturday at 8:30 pm to shop…..you need to snatch the opportunity like Mr. Miyagi.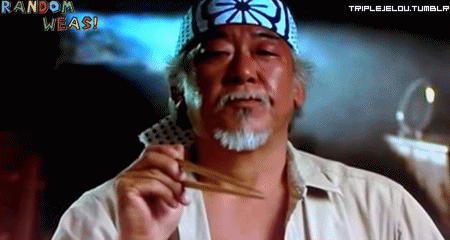 Make sure your phone is updated with shopping apps so you can maximize the savings.  My favorite store apps are Walmart Savings Catcher and Target's Cartwheel.  Typically, discounts on brand name items appear on these apps (instead of generic brands).  You can also use coupons with both of these apps, so stack those savings!  Another favorite, ibotta, sometimes offers deals on "any brand" items.
Another way to stretch pennies — buy discounted gift cards for your favorite stores, then use the gift card to buy school supplies.  This takes a little extra effort and a certain amount of risk in case the card doesn't work; however, the savings can really add up.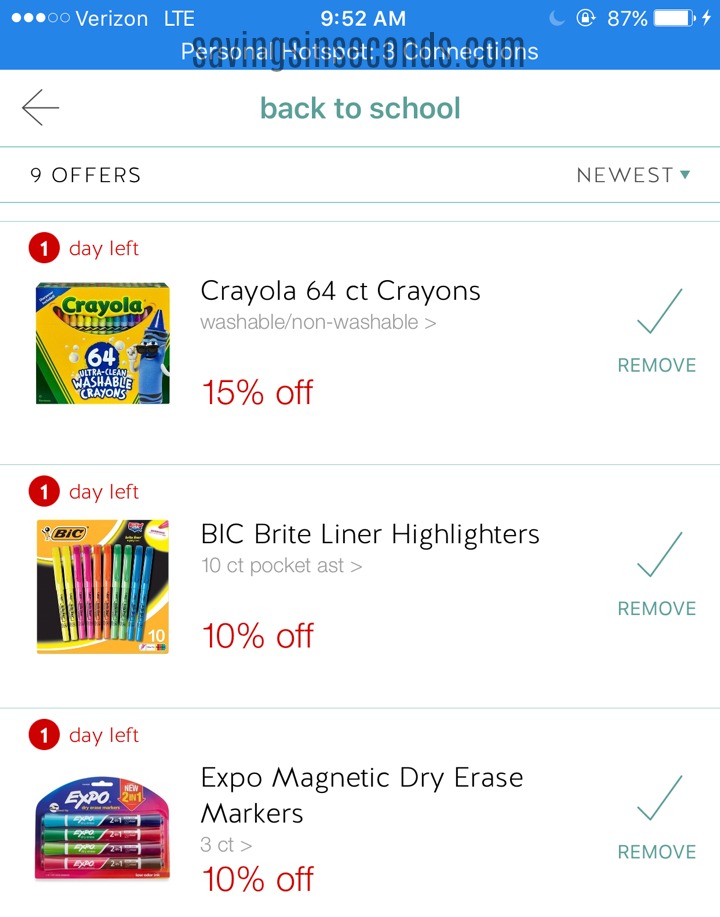 Though I love my DollarTree trips for books and plastic bins, it's not my favorite place to shop for school supplies.  A new store just opened in Kingsport that has all my friends buzzing.  It's called Five Below, and everything inside IS $5 or below.  I love the bright, navigable layout of the store.  It's perfect for back to school shopping — from kids to teens to college age — and offers lots of nationally known brands for a fraction of the typical retail price.  I also saw things like beach towels and Coppertone sunscreen for less than $5, B1G1 Powerade, t-shirts, and decor items for dorm rooms.  This would be a great place for a new teacher to find classroom decor items, too!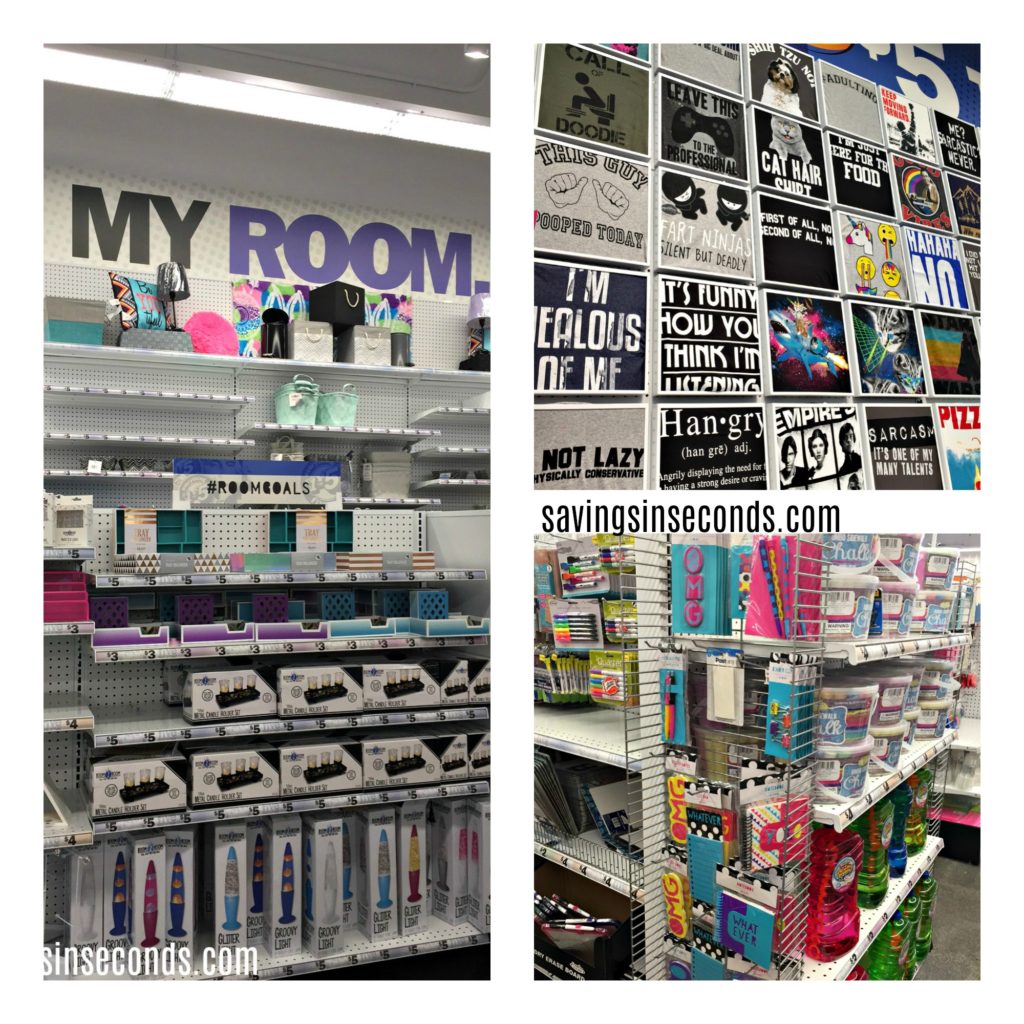 Will any of these tips help you save money?
---