Disclosure: Thanks to the publisher for providing me with a free copy of the book. Opinions shared are mine.
---
Dolls creep me out. Thanks so much, B. A. Paris, for adding Russian dolls to that list. Oh, and probably won't ever stop at a random bathroom along the highway ever again.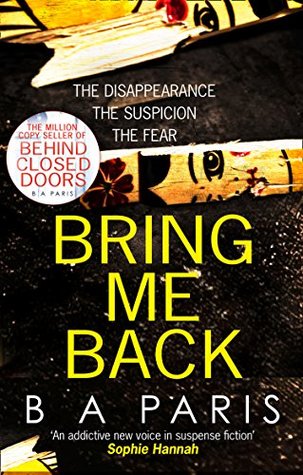 Many factors of Bring Me Back worked well together. The wishy-washy male main character Finn, web of relationships, and fluctuating emotions kept me reading and wondering….what will happen next? There was a frequent rehashing of details and evidence that got on my nerves, though it seemed to reiterate the point that Finn was mentally struggling.
Though this wasn't exactly a thriller, nor was it super suspenseful, Bring Me Back was a book worth reading. I liked The Breakdown more, but it's worlds above Behind Closed Doors.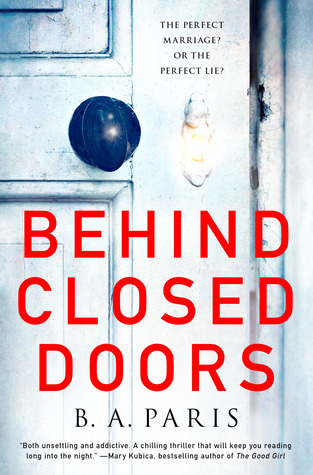 I feel like a misfit because I didn't like this book.
After seeing so many gushing reviews about Behind Closed Doors, I finally got a copy at the library and read it through in one sitting. True, it kept my attention, but only because I really wanted to get to the ending. There were a few Aha moments, but mostly I found this story to be rather distasteful and redundant. The final chapters were worth reading, and I liked the overall ending. Would have enjoyed an epilogue or something a bit less abrupt. It was strange how the author belabored some points, yet halted the story on a dime.
The character I was supposed to hate was obviously horrid, but I found myself really being disgusted by the spouse. Really, there was NO other option for that person? UGH.
Last summer I read The Breakdown by this author, and found it to be much better! Even if it's a bit predictable, too, there was a better buildup to the end. I wish I'd skipped on Behind Closed Doors.
Have you read any books by B. A. Paris?