Disclosure: I received this book in exchange for an honest review. Post contains affiliate links; opinions shared are mine.
If you've visited Appalachia, you know the way that the mountains whisper. The mist steals into your soul, and won't let go until you return. I moved to this area in 1993 and it became my home. My babies were born here; they're Tennessee natives now. On weekends we enjoy hiking in the hills, and playing in the creeks that abound in this beautiful countryside. The local sights of nature are incredible. For example, one spring evening I saw this triple rainbow above the mountains — it was spectacular, and my cell phone photo does not do it justice!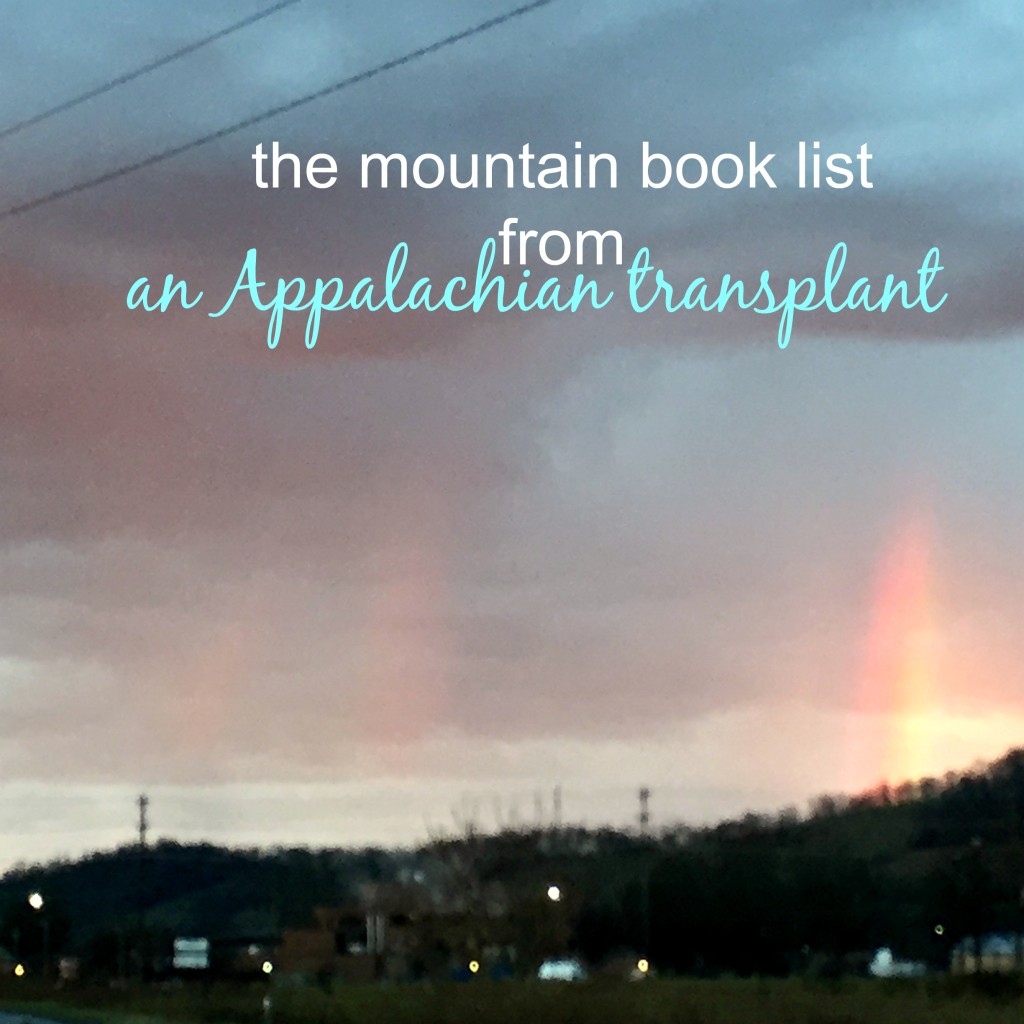 Reading great books from this area can fulfill your Appalachian longings to some degree.  Here are a few that I heartily recommend.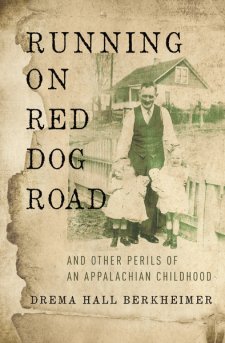 Running on Red Dog Road is about as real as it gets.  Author Dreama Hall Berkheimer touches upon life in West Virginia during the WWII era.  As she described the steep drops along the roads, and the curved paths cut out of the mountains, it reminded me of riding along the country road we now call home.  You can still find the fried apple pies she described — just head to an Appalachian area farmer's market. Berkheimer's grandma was a delight to read about; I loved reading her wise adages and folk remedies.  Written from Berkheimer's childhood point of view, the story really brings out the mountain culture.
Truly, things haven't changed a whole lot since that time period.  Sure, technology looks different, and there are urban areas that threaten the sanctity of the mountain beauty.  Still, you can find those old ways tucked in the memories and stories told in the Appalachian area even now.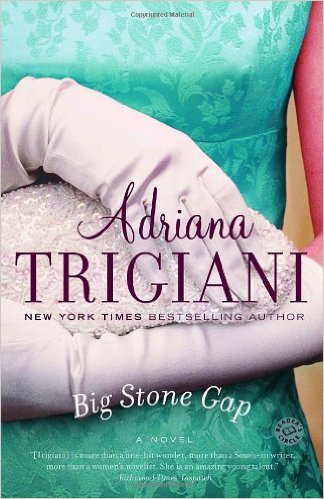 If you've not indulged in Adriana Trigiani's Big Stone Gap series, what are you waiting for?  I read these ages ago, well before the movie, and have given the books as gifts to friends for years.  Since the town of Big Stone Gap is only an hour from home, it just seemed right to share it!  I love how the novels describe trips to shop in Johnson City and Asheville.  Of all 4 titles, the first book was my favorite.  It carried a lighthearted mood throughout the chapters, and gives a vivid description of small-town characters in a big way.  It's a must read!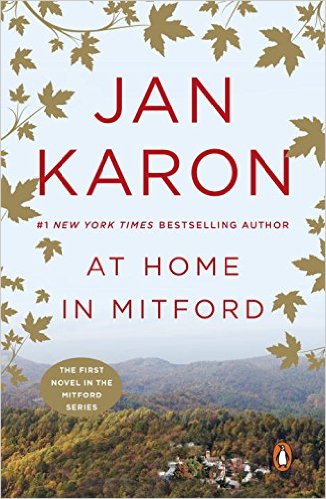 Finally, the Mitford series is as good as it gets.  Set in a small town in North Carolina, this book takes the reader into a charming world.  I've been told that it's loosely based on the town of Blowing Rock, NC, where we enjoy going for a hike or a day of shopping.  The characters in Mitford can't be beat.  I loved following their lives through each novel.  Start with the book At Home in Mitford but have the rest of the series close at hand, because you won't want to miss a minute in this lovely series.  Gift a boxed set of these books for Mother's Day, and you just might be the favorite forever!
What books that feature your home area?