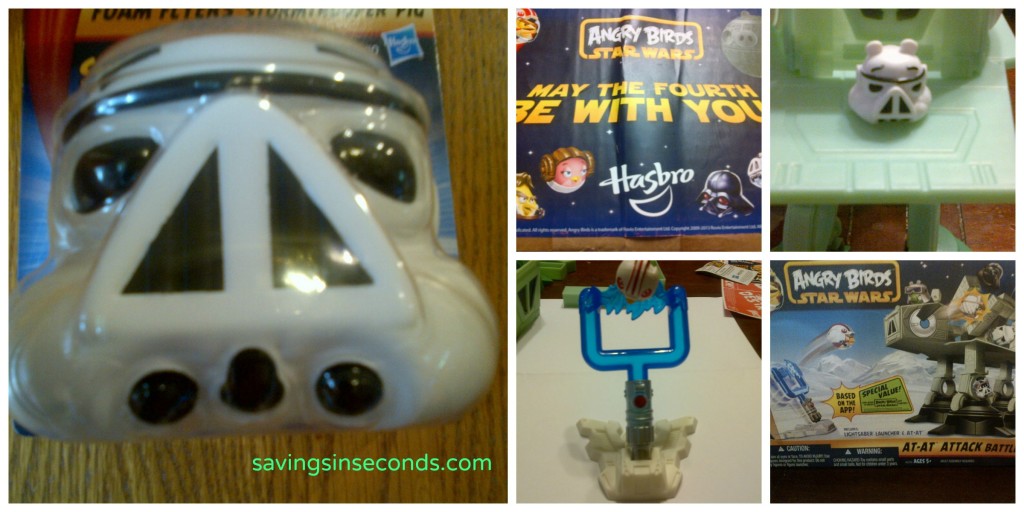 Is there any game that my kids love more than Angry Birds?  Not at this point in time. My son has two Angry Birds shirts and wears them interchangeably.  As soon as one is clean, it's on his body and the other is in the wash.  Oh wait.  He also loves Star Wars too.  I can't think of many boys who don't love Star Wars, my husband included.  Light sabers, racing spaceships, and aliens. What's not to love?   So when I heard that Hasbro was combining these two phenomenons, I knew my kids would be over the moon.  And I was right!
We had the opportunity to try the new Angry Birds Star Wars Fighter Pods AT AT Attack
game by Hasbro (retails for $39.99).  Hasbro is giving one lucky US reader an ANGRY BIRDS STAR WARS product!   Enter using the Rafflecopter form below.   Due to the timeline of this giveaway, I need to have address confirmation right away, so the giveaway will end by May 2.  Good luck!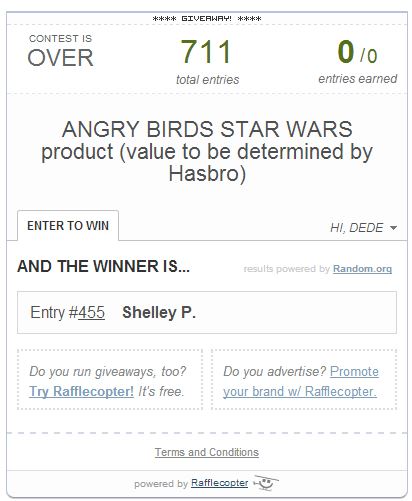 The Attack game really inspires creativity.  It's easier than using Legos or other toys because they don't exactly link together.  The pieces are easy to stack and set up.   The game is advertised for ages 5+.  My son is 4 and my daughter is 9.  Both of them enjoyed playing with this set; actually, they've played with it every day since it arrived.  My son prefers to play "fighting games" with the smaller pieces while my daughter enjoys constructing the platforms.  In that regard, it's nice that the kids can play together without both trying to do the same thing.  My son is able to affix the birds to the launcher and catapult them into the pigs with no problem. I like the strategy that's involved in this simple idea.  It really is the app brought to life!   Players can also unlock ANGRY BIRDS STAR WARS in-app content with a special code in each pack.   The smaller pieces are VERY small.  They are definitely a choking hazard for young children, so if you have younger ones around be sure to keep an eye on them.   We also received the Angry Birds Star Wars Foam Flyers Stormtrooper Pig Flyer
which is a great stress-ball type toy (retails for $9.99). This is pretty large, both of my hands wrap around it without overlapping.  It's perfect for a Father's Day stressball gift.
One thing I especially loved about this set is the ease of taking it out of its box!  There were no zipties to cut apart or twist ties to unravel.   There are very few pieces to assemble from the set, and they're easy to snap together.  This is a Christmas Eve dream, parents.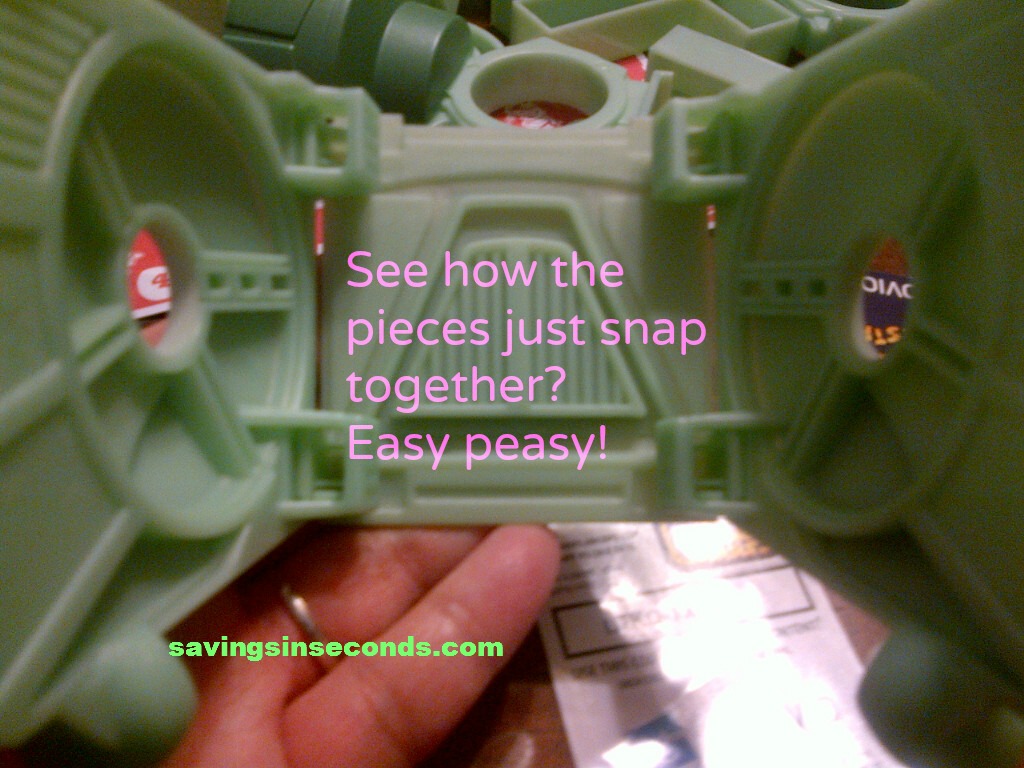 Please show your gratitude for the sponsor's generosity by liking them on Facebook and/or on Twitter.  In the meantime, tell me — do you have an Angry Birds or Star Wars fan at your house?