Disclosure: I received this book as part of the book tour. Opinions shared are mine.
Oh, sigh.  The final books in The Charmed Amish Life series are finished.  Aren't those covers lovely?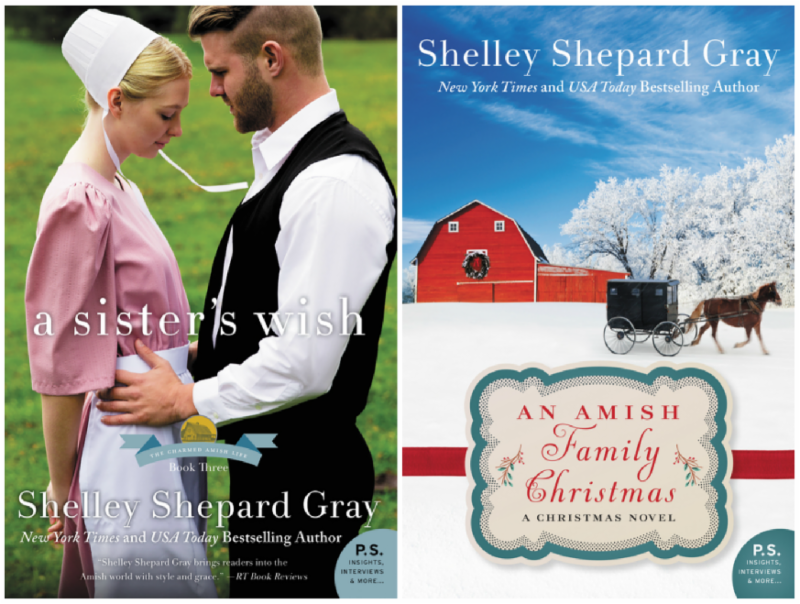 Don't settle for that, though.  You MUST read this series.  I enjoyed every one of the Charm books, including A Sister's Wish, but An Amish Family Christmas was my absolute favorite.  I still have so much of the love in my heart from reading that last page.  If you've ever wondered what book reviewing looks like, here it is.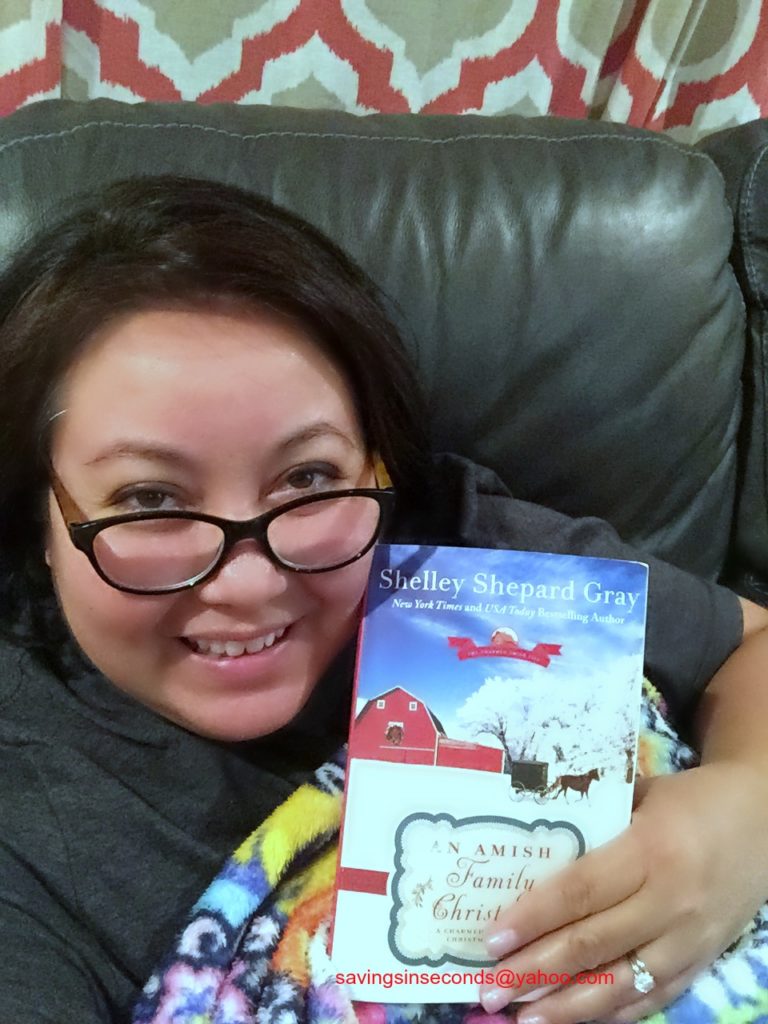 Yep, not so pretty.  When I read, I get all cozied up in a soft blanket.  My reading glasses are at the tip of my nose, school marm style, and there's no makeup allowed because, tears.
I assure you that these two books will make you want to cozy up in a soft blanket and cry, too.
First, let's talk about A Sister's Wish.  It's okay if you haven't read the other Charm books, but I highly recommend you do start with #1.  You'll just fall in love with the characters, and Amelia will definitely steal your heart.  Her sweet, loving ways are just a bright spot in the story.  In A Sister's Wish, Amelia finally gets her dues.  She steps out of the shadows as a character, and is centered right into the spotlight by bad boy Simon.  I couldn't help but adore Simon right from the start.  He had been given hard knocks in life, yet he faced them like a man.  I was proud of who he had become.  It's tough when people remember what you were like when you were young, and even worse when they rub it in your face.  A Sister's Wish was a terrific reminder that when people do grow up, they deserve respect and support.
The final book, An Amish Family Christmas, goes in a completely different direction.  Somehow, though, master writer Shelley Shepard Gray brings it all back to the beginning.  This plot was much heavier than the others, and I welcomed the change.  In this book, Gray delivers several punches to the characters that threaten to debunk the myth that Amish fiction must be peaceful and pleasant.  There are, in fact, some scary moments.  Dark secrets struggle to come to light in any situation, and sweet Julia was no exception to that rule.  I had several tearful moments during this book. Mostly I just had love for the Kinsinger family, who seemed to hold the power of love over every hardship they faced.   It was a delightful, stressful, emotional mess that brought some real-world levity to the Charmed Amish Life series.
Each of these books can easily be finished in one sitting.   I suspect you wouldn't be able to put it down even if you had more time.  Let these characters charm their way into your heart!