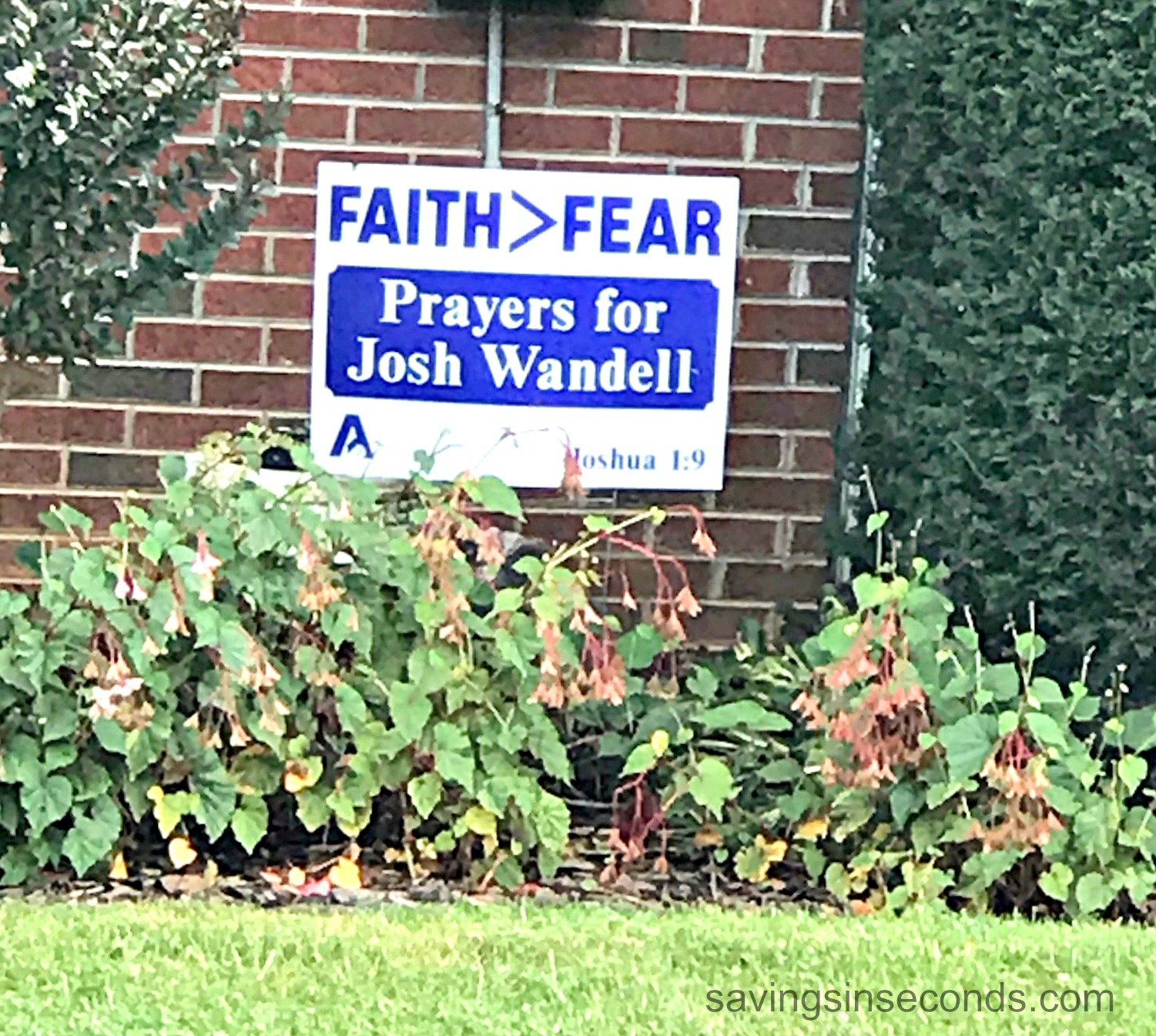 My husband's dear friend Dr. Josh Wandell was diagnosed with ALS about 4 years ago. He was in his 30's and at a high point in his career.  He is still fighting strong, and our small community supports him in his battle.  Throughout the town, you'll see these signs posted all over….in front of businesses and homes alike.  I'm trying to support the fight against ALS with this post.  Click here to find out how YOU can help.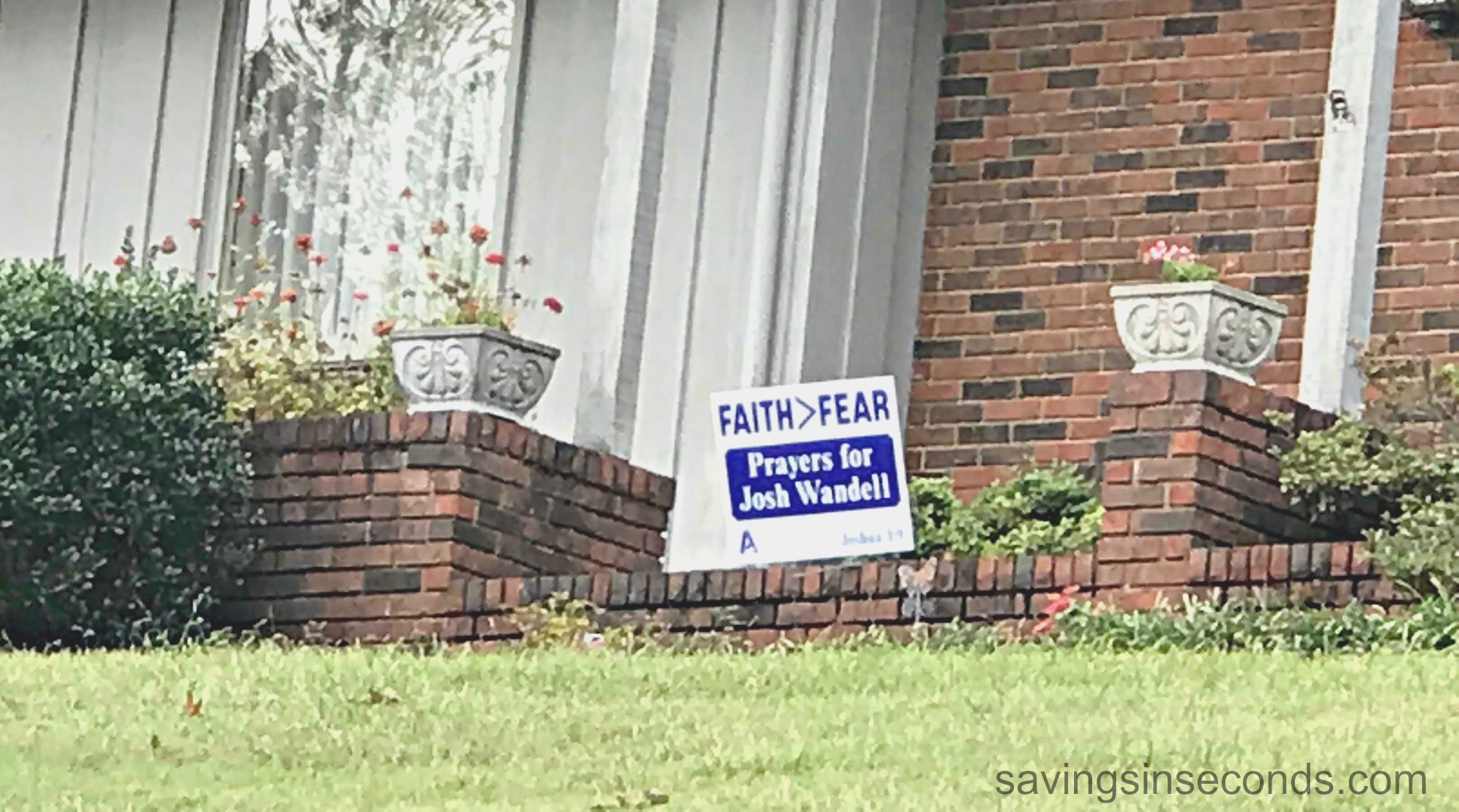 I don't know Dr. Wandell personally, but my husband thinks the world of him.  Over the past few months, Dr. Wandell's physical deterioration has been very public due to the nature of his job.  Treatments and medical equipment help him to stay active, even in his wheelchair!  Seeing his decline has been painful for our community; however, his determination to fight this vicious disease is a powerful testimony of faith.  He still runs races with the help of others, and is a presence in the community even today.   As the signs state, faith is bigger than fear.  It's a message that resonates with so many!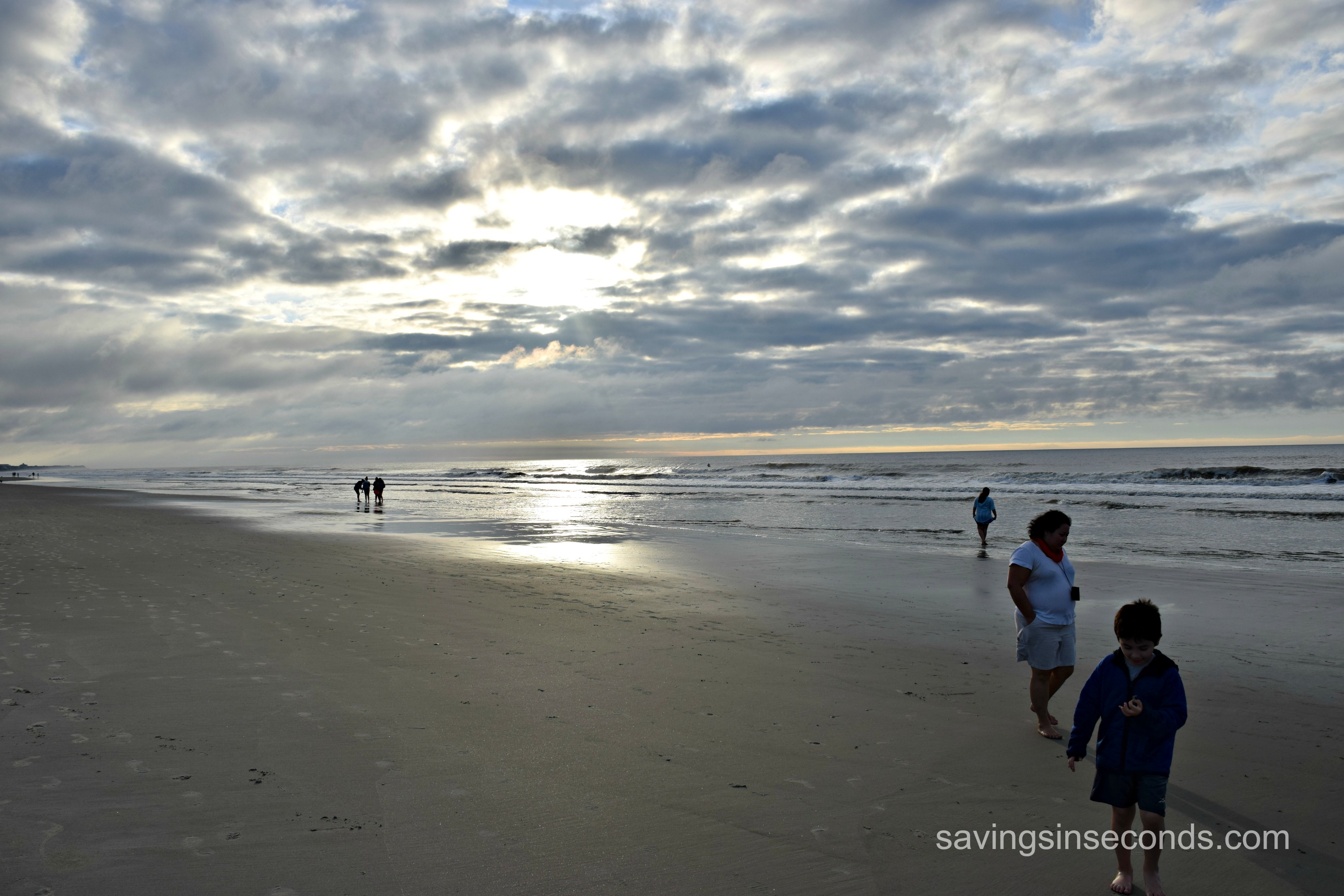 When I was invited to participate in the #WhatWouldYouGive to #EndALS campaign, my thoughts first went to Dr. Wandell.  What would  I give to help make ALS a thing of the past?  One of the things that my husband has mentioned is that Dr. Wandell enjoys spending time with his family at the beach.  Family time is so important to me, too.  I remembered this 2016 day on the beach with my family. The sunset was spectacular. The waves crashed against the shore while my kids laughed and played.  It was such a special day!  I realized that as much as I love the beach, I'd give up all future beach visits to end ALS.  What if it could help my children someday, or someone they loved?  What if it could make a difference for Dr. Wandell?  I imagine those memories of his children that he cherishes in his heart, and it makes me want to make a difference.
For now, donating money and prayers may be the best I can do.  The ALS Therapy Development Institute is hard at work, finding a way to fight ALS.  Their AT-1501 is a potential therapeutic antibody that could be extremely beneficial in stopping ALS.  Although I don't understand all of the science behind it, I know it's worth a shot if it can extend the lives of those suffering from this terrible disease.  For me, sharing the word about the ALS Therapy Development Institute and their treatment is a no-brainer. Will you help?
The $50,000 goal is attainable if everyone gives just a little bit.  My blog is VERY small compared to most.  Still, if each one of my readers contributed $1, we could raise $21,000 just from Savings in Seconds.  Isn't that amazing?!  Can you spare $1?  That $1 could be from giving up a sweet tea at the drive-thru, or sending 2 checks through your bank instead of mailing with stamps.  It's so very simple to make this small difference.  I made a donation, but I'm also sponsoring this giveaway.  If you share the post with the tags  #WhatWouldYouGive and #EndALS it will make it easy for others to find, too.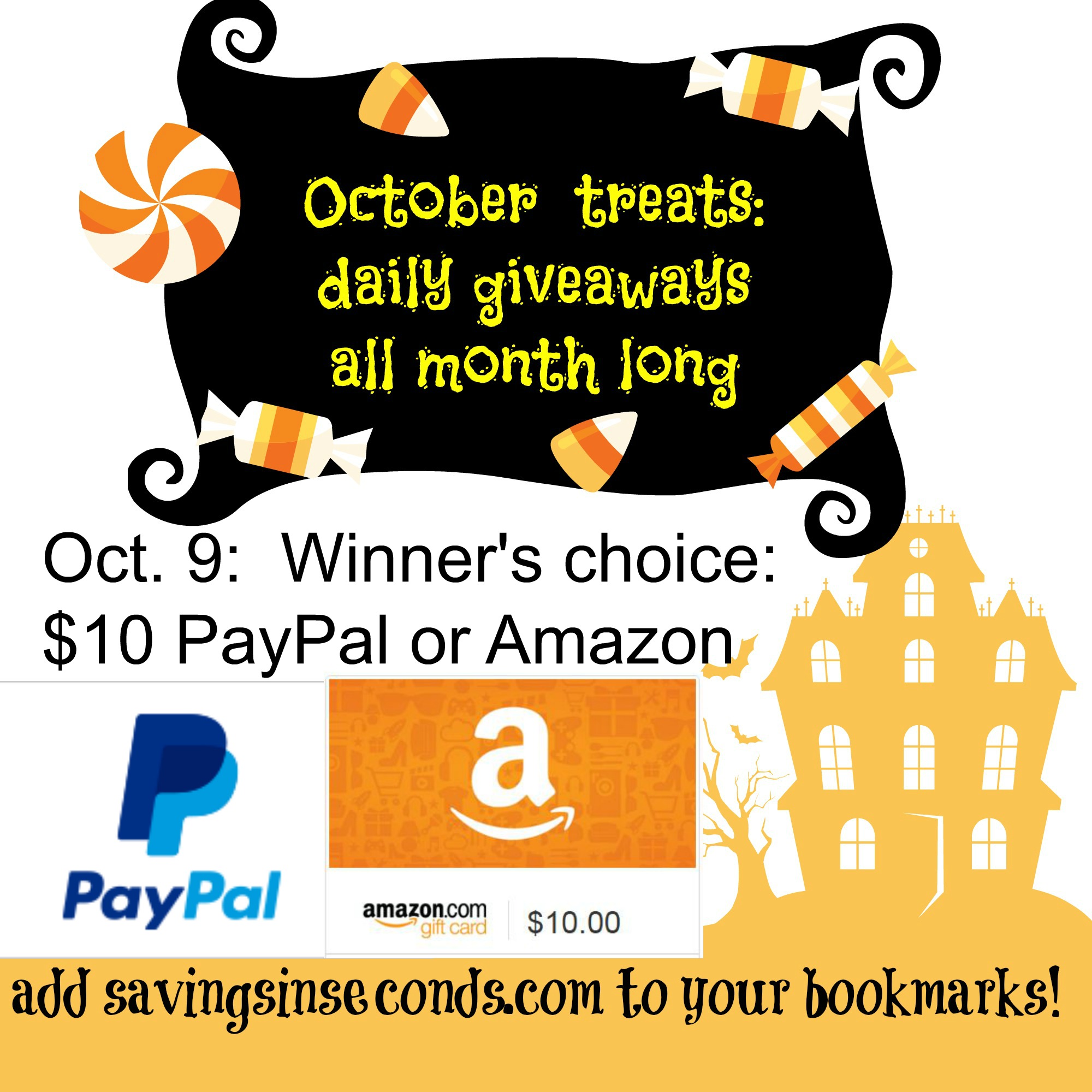 Thank you to Linqia for allowing me to share this noteworthy campaign.