Disclosure: I received product to sample. Opinions shared here are 100% mine.
I've used several Ageless Derma products in the past. I'm especially excited to try the Ageless Derma Anti-Aging Intensive Skin Brightener again. The formula is now an all-new combination of natural ingredients paired with bio-engineered properties that are supposed to lighten the skin without any harmful side effects. Although I don't really have freckles or age spots yet, I have noticed a difference in my skin pigmentation on areas where I've recently had a blemish. I'm anxious to try Ageless Derma to see if this will lighten my skin. It's great that they use no parabens or harsh chemicals in their products. Additionally, the skin brightener is formulated in the USA. It is not tested on animals.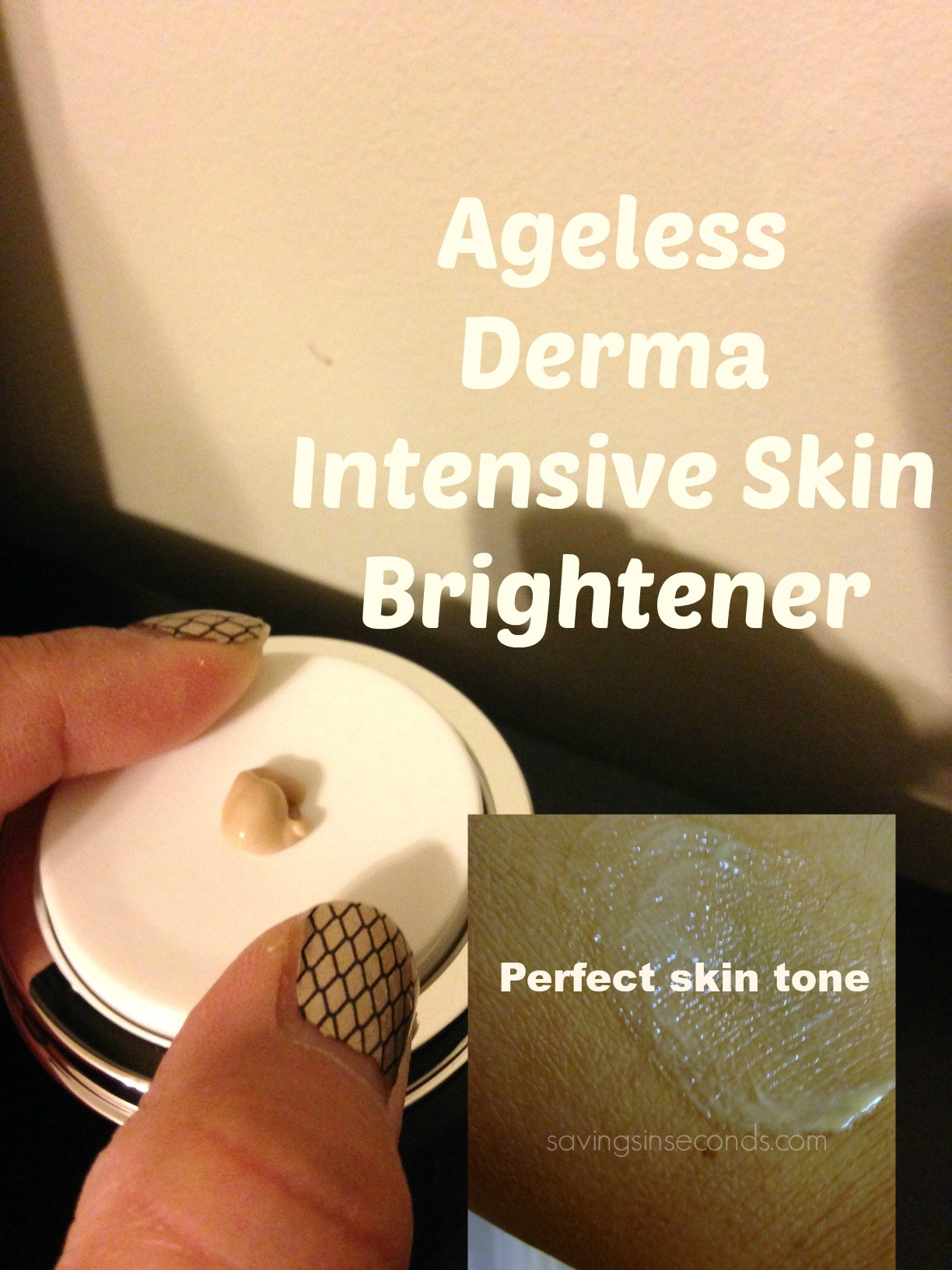 The Ageless Derma Intensive Skin Brightener comes in a convenient push-top jar. One pump was quite enough to use for my whole face. The formula is similar to a tinted moisturizer. It blended perfectly with my skin tone; in the photo I did not finish applying it on the left side so you could see how well it blended on the right side. I love using this on the weekends when I don't really want to take time for the whole makeup routine. I don't have a lot of freckles or age spots (yet) but have noticed that my skin has lost that dewy glow of youth. The skin brightener seems to give it a fresh look more than the BB cream I've been using. I have oily skin, even in wintertime, so I usually avoid products that don't specifically address oily skin. Ageless Derma works very well for me. I like this product and would like to continue using it to see if it does truly brighten up my skin over time.