Disclosure: I received product samples of Adagio tea, and this post contains my ebates referral link. Opinions shared are mine.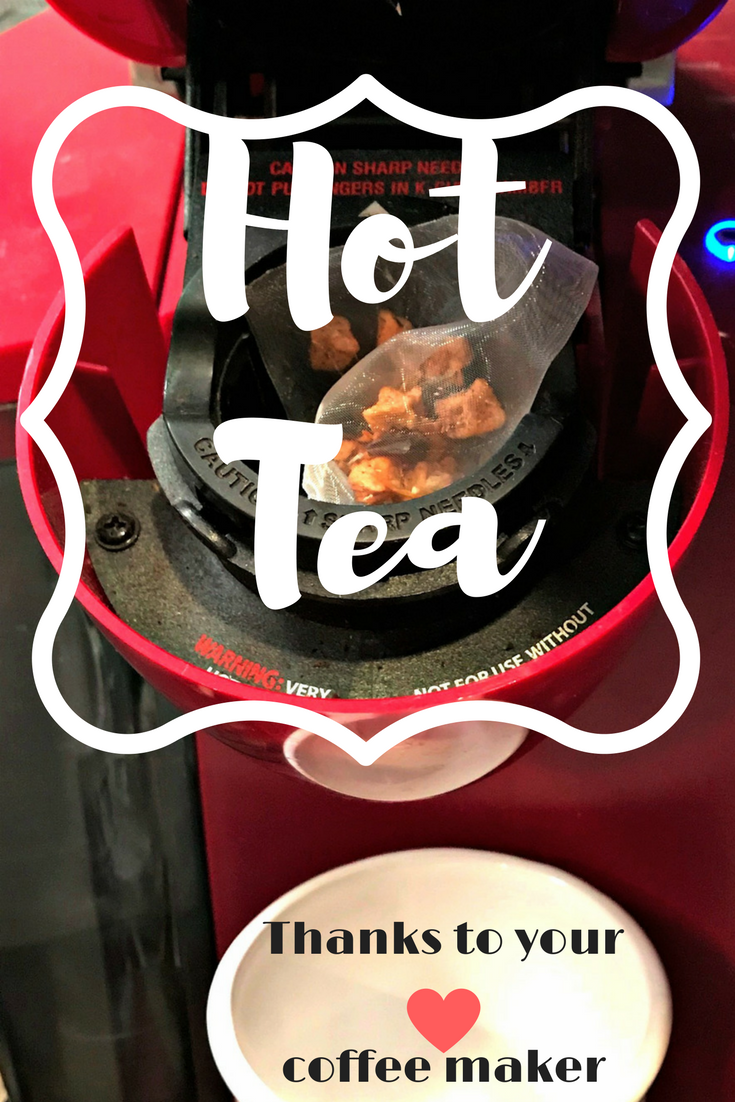 This has been a busy week — one of those weeks that ends with a late night all 7 days.  This morning (Saturday) I went into my classroom for what was meant to be an hour or two, but ended up being there for 6 1/2 hours.  Next, I drove my daughter around town so she could work on her school project….taking photos of herself in front of historical monuments. In the rain.  On these days, I look forward to a steaming cup of hot tea before shuffling off to bed.  I'm so grateful for my coffee maker, which helps me to get the tea just right!  Adagio Tea sent me a glorious package with all kinds of product samples to try, and we've really enjoyed the daily treat.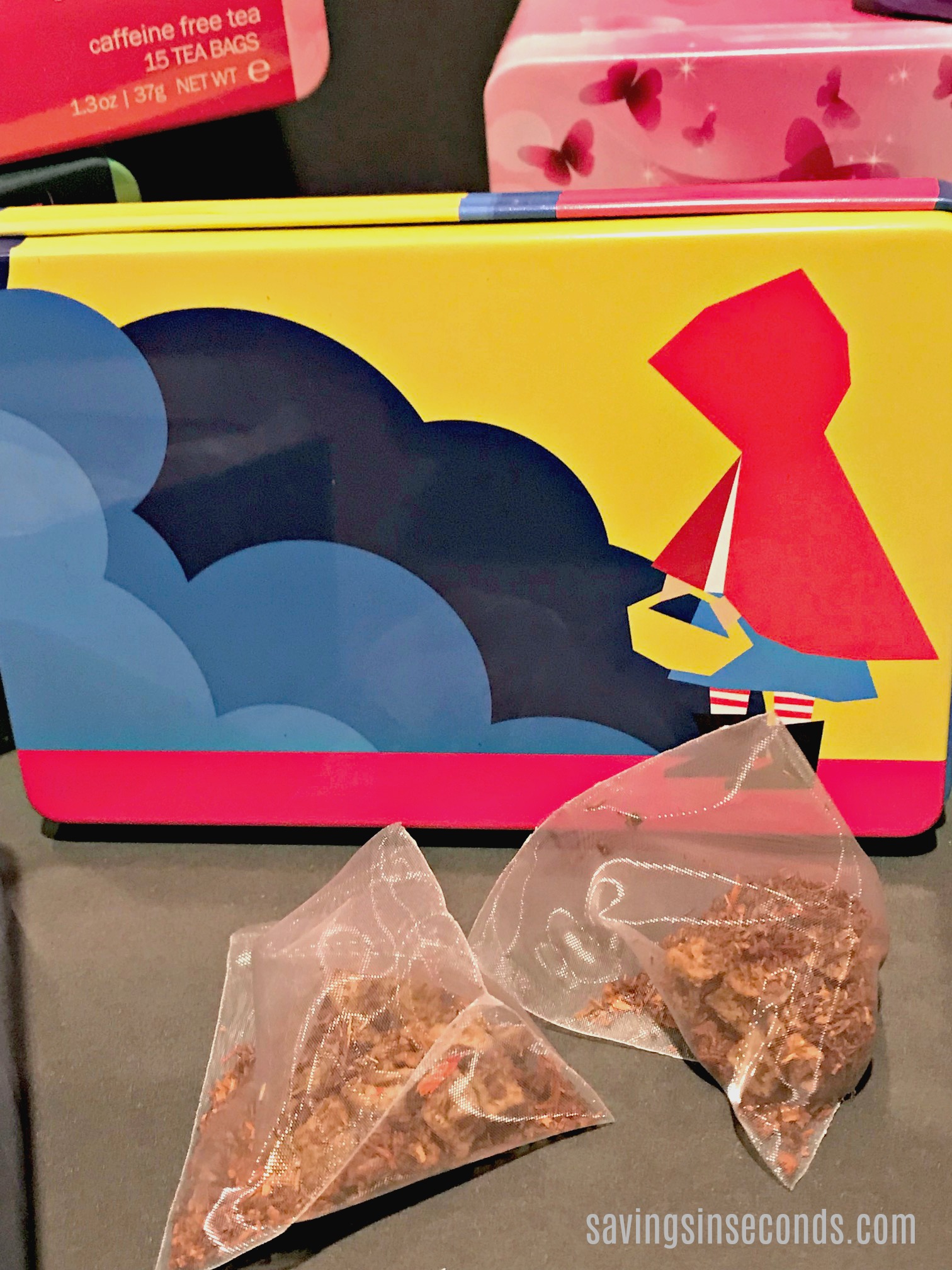 These images just don't do justice to the glory of Adagio tea!  It smells amazing.  My daughter said, "It smells like heaven."   No matter which variety I try (and I've enjoyed several) it is always aromatic and flavorful, with delicate notes bursting from more robust bases.   I adore these story-based tins.  They are perfect for gift-giving.  Each set of 3 comes in a large box, but you could easily separate the set for individual teachers, stocking stuffers, or keeping in your own cabinet.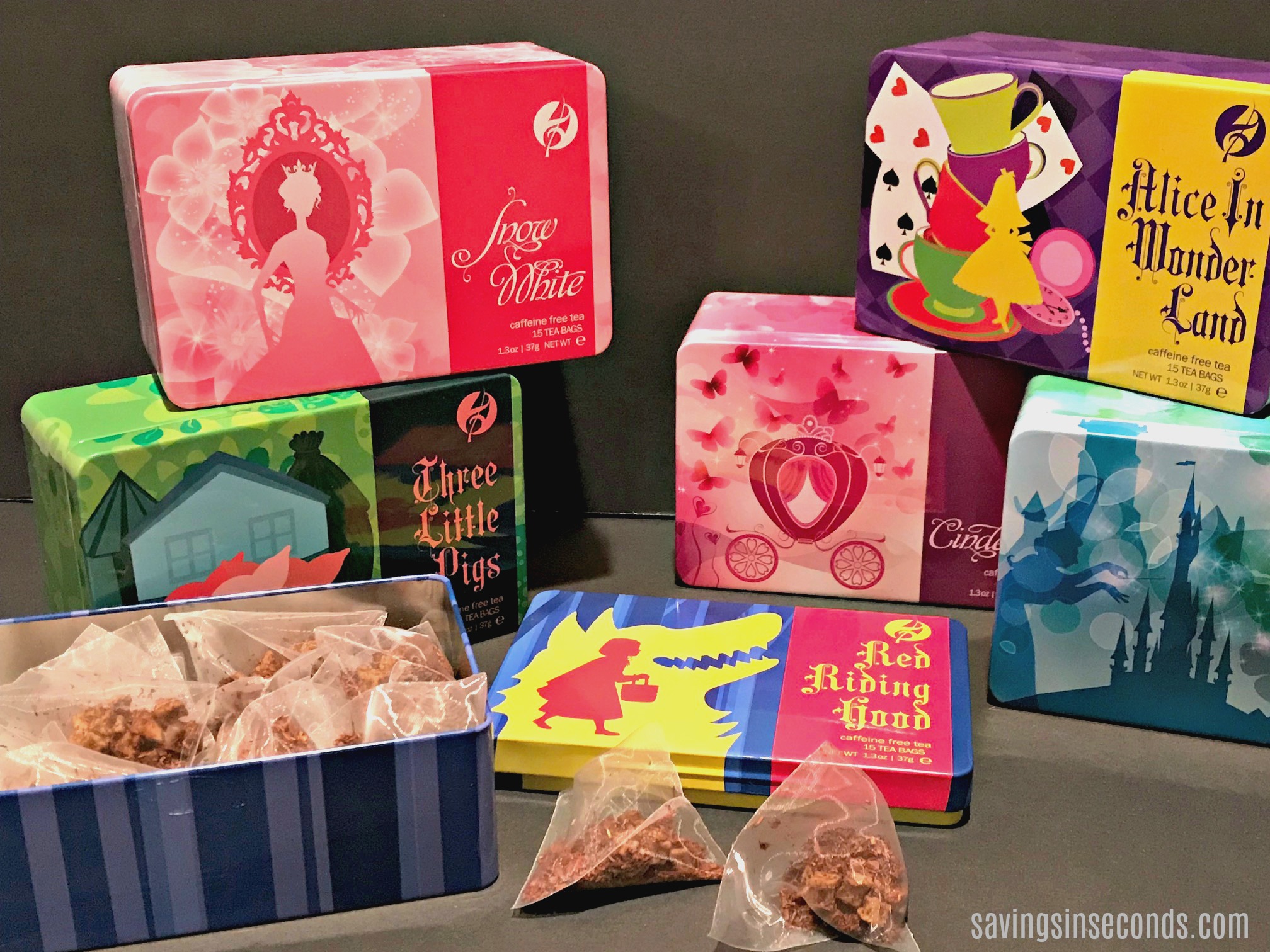 When I first checked out Adagio's site, these tins caught my eye.  They're even better in person!  Each one contain pyramid tea bags, which are my favorite.  I'm not a big fan of loose tea; the convenience of tea bags trumps authenticity for me.  It's a hassle to drag out the infuser, plus I don't have time to clean it out (especially at work).  These pyramid bags don't have a string or tag to hold onto, so you need to keep a spoon handy.  It's nice to see a reduction in waste with tea bags.
These tins even have a decorative back.  They're perfectly reusable. Each story features a different blend.  You can see right into the tea bag — notice the colors and textures.  The tea has the same visual appeal!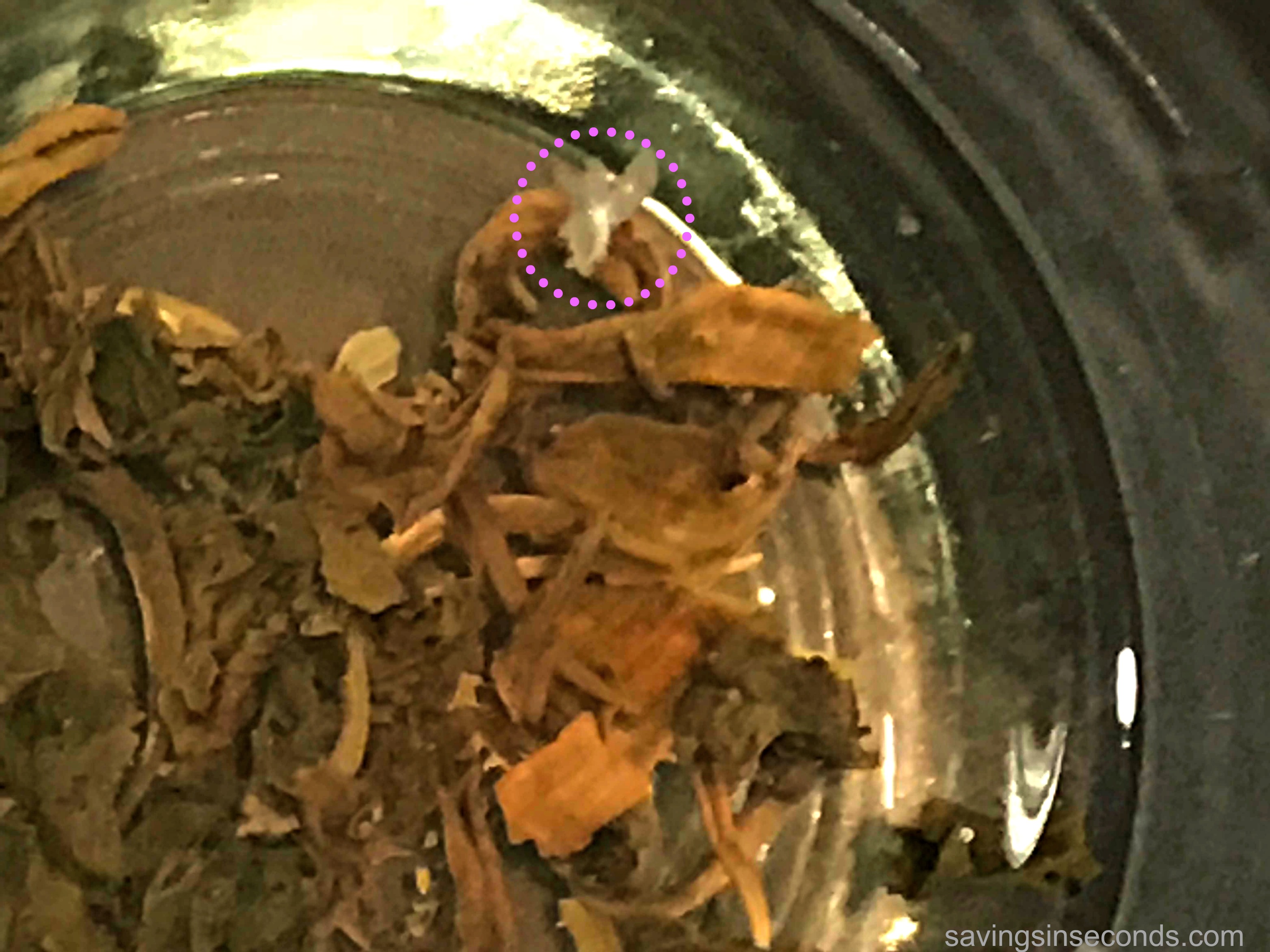 In this photo you can see the Jasmine loose leaf tea.  I wanted to show you how unusual the "jasmine pearls" look.  The buds unfurl when they're in heated water, steeping with a beautiful performance.  I highlighted the tiny flower for you.  This is the most wonderful scent; I could absolutely use this for a home fragrance!  It actually comes in tea bag form, too, so the convenience factor isn't lost.
If you're shy about trying new tea varieties, be sure to check out the rating on each flavor.  I found that to be a helpful tool.   You can also select the "Sample" size for many flavors, which gives you about 10 servings for only $3.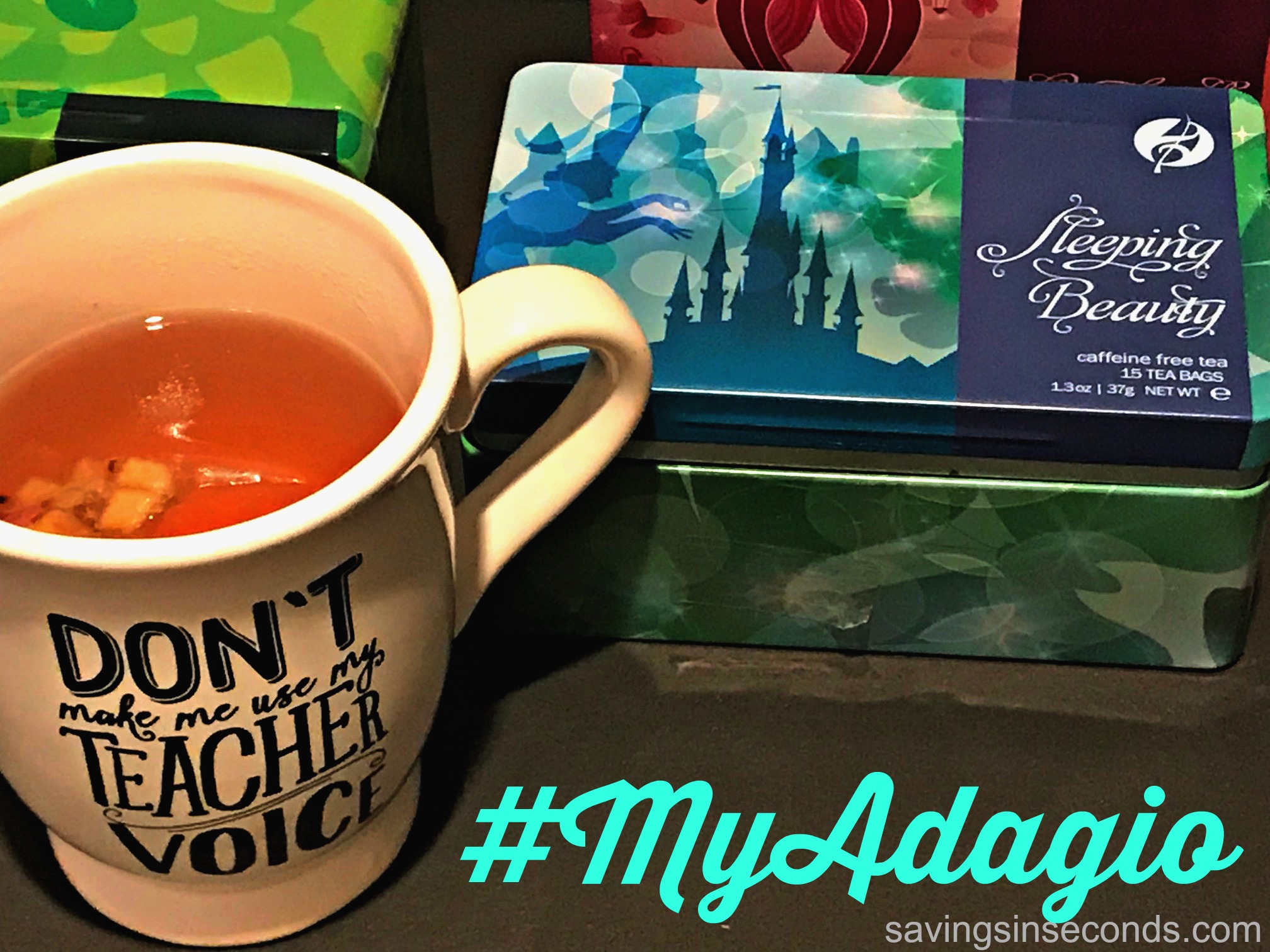 I use my coffee maker to prepare the tea.  To do so, I place the dry tea bag inside the K-cup receptacle, allowing the hot water to stream through the bag.  Then I steep the same tea bag in the mug for 3-5 minutes.  I find that this is much easier than preparing hot water in the microwave, especially when I want a cup of hot tea at work!  There's no need for expensive K-cups of tea. This process works just as well.   (P.S.  Do you like my "teacher voice" mug? It was a gift from my secret pal!)
Adagio Tea was my first experience in ordering tea from a dedicated retailer.  I usually purchase tea at the grocery store; this is far superior to the quality I've found in our local store.  I didn't realize such a world was waiting for me!  My daughter already told me what she wants to order next.   I was pleased to see that Adagio gets 2.5% cash back through Ebates, too!   If you're not already a member, sign up and you'll get $10 when you make your first Ebates purchase.  I like knowing that Adagio supports sustainable growing practices and makes an effort to offset their carbon footprint, too.  Check out their Roots Campaign to learn about the stories behind the tea!
What are your favorite tea flavors?
Many thanks to Adagio Tea for providing us with product samples!