Disclosure: I received this book to review; post contains affiliate links. Opinions shared are mine.
Throw in the word "benefactor," and I already have great expectations for it.  So when I saw that in the book summary for A Respectable Actress by Dorothy Love, it was instabooklove.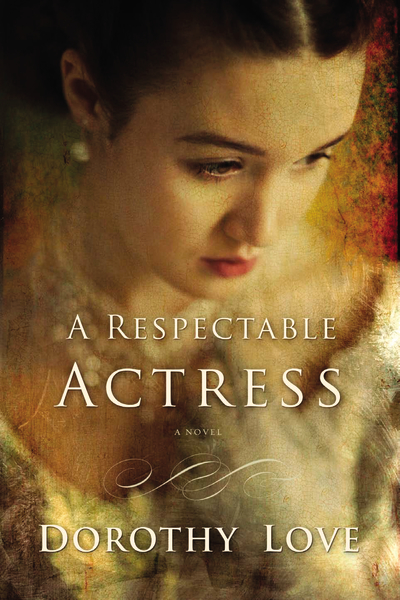 Now, let's talk book covers.  In my next life, that's what I want to do — design book covers.  I absolutely love the surreal, Impressionist look of this one.  Dorothy Love's book covers always seem to be gorgeous; they remind me of Vermeer's works of art.  A Respectable Actress has that really old-fashioned historical fiction feel to it, too, although it's set in the late 1800's.   There are some other familiar themes going on as well.  India Hartley had me thinking of a Jane Austen heroine….lovely, downtrodden, and worthy of our love.  Next, we have her lawyer, Philip Sinclair.  That's a name that demands our adoration, too, don't you think?  I can almost imagine him crooking his arm, expecting dear India to take his elbow.  Sigh.  Amidst it all, we have the haunting setting of Savannah, Georgia.  If there ever was an air of mystery about a city, it's in Savannah!   I just love, love, love all of it.
The only thing that didn't sit well with  me was the fact that India was a famous actress.  While she was delightful in her role as main character of this book, she just didn't seem to have the temperament to be a bold, show-stopping woman.  She seems too ladylike and proper, not the type that I would imagine on the red carpet.  Perhaps that's the difference in actresses from the 1800's, or at least respectable actresses.  We have so few of those in this day and age that I can't name very many!  Instead, I imagined India to be a successful author of women's novels, or something similarly artsy while being more in the background.
Ready to enter a world of intrigue, scandal, and characters that will surprise you at every turn?  Take a look at A Respectable Actress!