Disclosure: I received this book in exchange for an honest review. Opinions shared are mine.
What if everything you grew up "knowing" was a lie?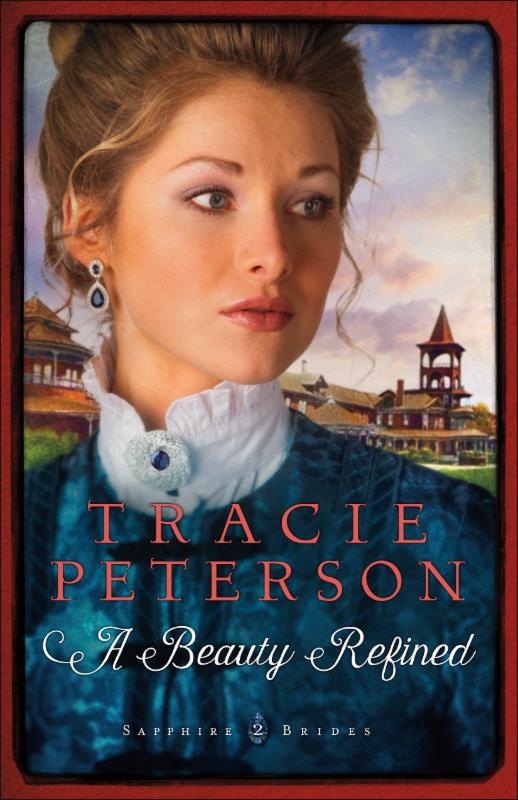 Once again, author Tracie Peterson gives us an a captivating character to follow.  A Beauty Refined features a lovely heroine, Phoebe, with an unlikely Montana jeweler named Ian. The characters are as different as night and day — German aristocracy meet Western tradesmen. Those who like the contrast of social classes in Downton Abbey would enjoy this twist of culture. I took this book while on a vacation to Washington D.C. and enjoyed it while my kids were watching TV. I was thoroughly engrossed in the story, despite my misgivings about some of the characters. Without giving anything away, let me just mention that I felt frustrated with the choices made by more than one character. Additionally, the romance wasn't convincing for me. I struggled with who I wanted the main characters to love….other people or each other. A Beauty Refined contained some troubling scenes in terms of domestic abuse, violence, and a fairly dysfunctional family.
On a related note, during our vacation I had the chance to visit the Gem Exhibit at the Smithsonian Museum of Natural History. We admired so many jewels including the Hope Diamond, diamonds worn by Marie Antoinette, and exquisite sapphire and emerald necklaces. Seeing this beautiful jewelry while reading this novel gave me a stronger appreciation for the deeper meanings in A Beauty Refined. Young Phoebe was trained in the ways of society, but had not been polished in her walk with Christ. Tracie Peterson's story gave Phoebe a chance to learn about faith and its brilliance. Flaws and imperfections can be buffed away by the Master, if only we allow Him to work. By looking past the roughly cut characters, I was able to enjoy their refined beauty.