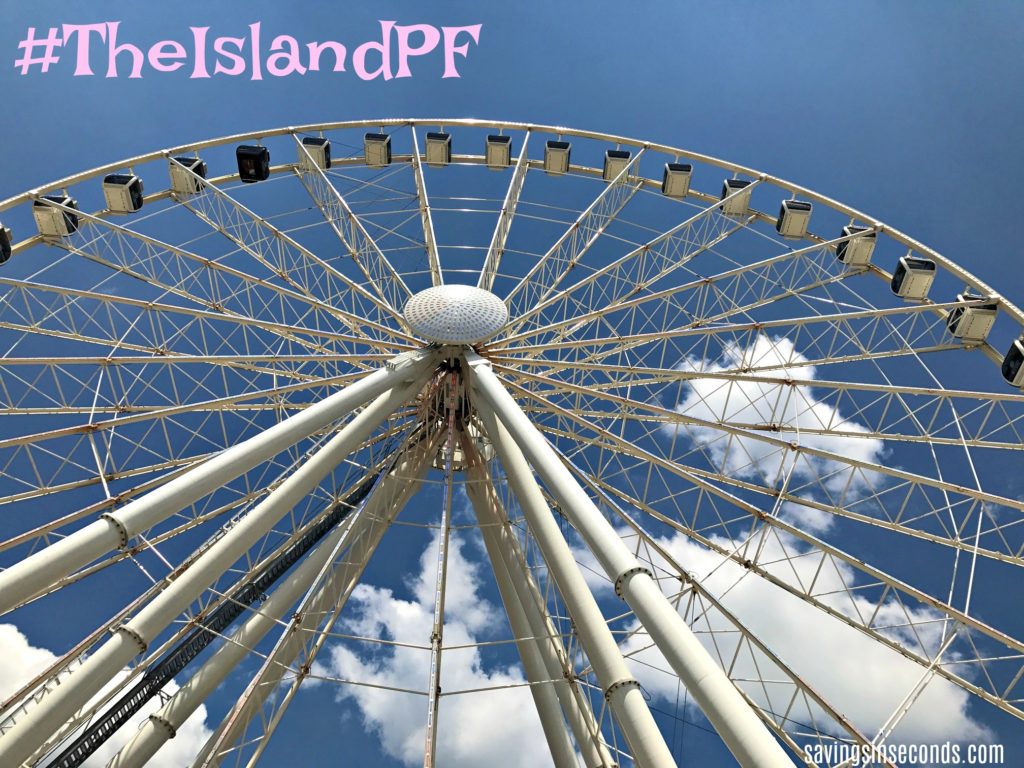 Disclosure: This post contains my Groupon referral link. If you buy a deal, I may earn a bonus. Opinions shared are mine.
We enjoyed a fun afternoon at The Island in Pigeon Forge during our recent Gatlinburg camping trip.  In fact, we enjoyed it so much we went back the next day!  We landed at The Island by happy accident, since I'd purchased Groupon package for the 7D Dark Ride Adventure.  We saw The Great Smoky Wheel and couldn't wait to get there.  
Parking at The Island is simple — there's a free parking area with a trolley that picks up at each stop.  The trolley dropped us off right by the 7D adventure. Lucky, right?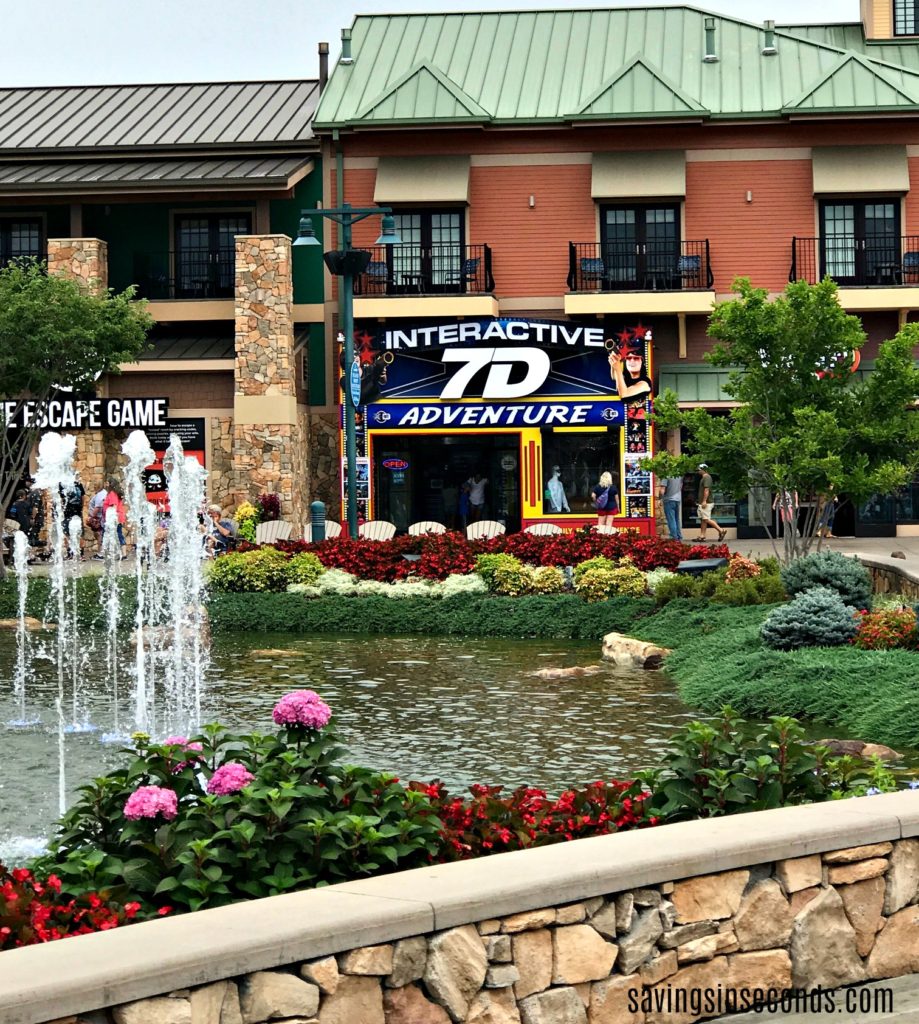 This was TOTALLY worth the $26 price I paid for 4 tickets.  I ended up needing to buy one more ticket at the counter and paid almost $9 for it….so the Groupon was a good deal.  Though the ride doesn't last long (around 5 minutes) it's a really fun experience unlike any other.  It's like being in a video game; I found it to be similar to the Toy Story Mania ride at Disney World, except the seats don't spin around.  Instead, you wear 3D glasses and watch as a scene unfolds on a giant screen before you.  You have a light gun that is activated when you point it at the screen, keeping score.  The seat moves, wind blows, the sound is loud, and it's just plain fun!  I didn't take pictures inside the theater because the whole thing went by quickly, but we will definitely visit 7D again.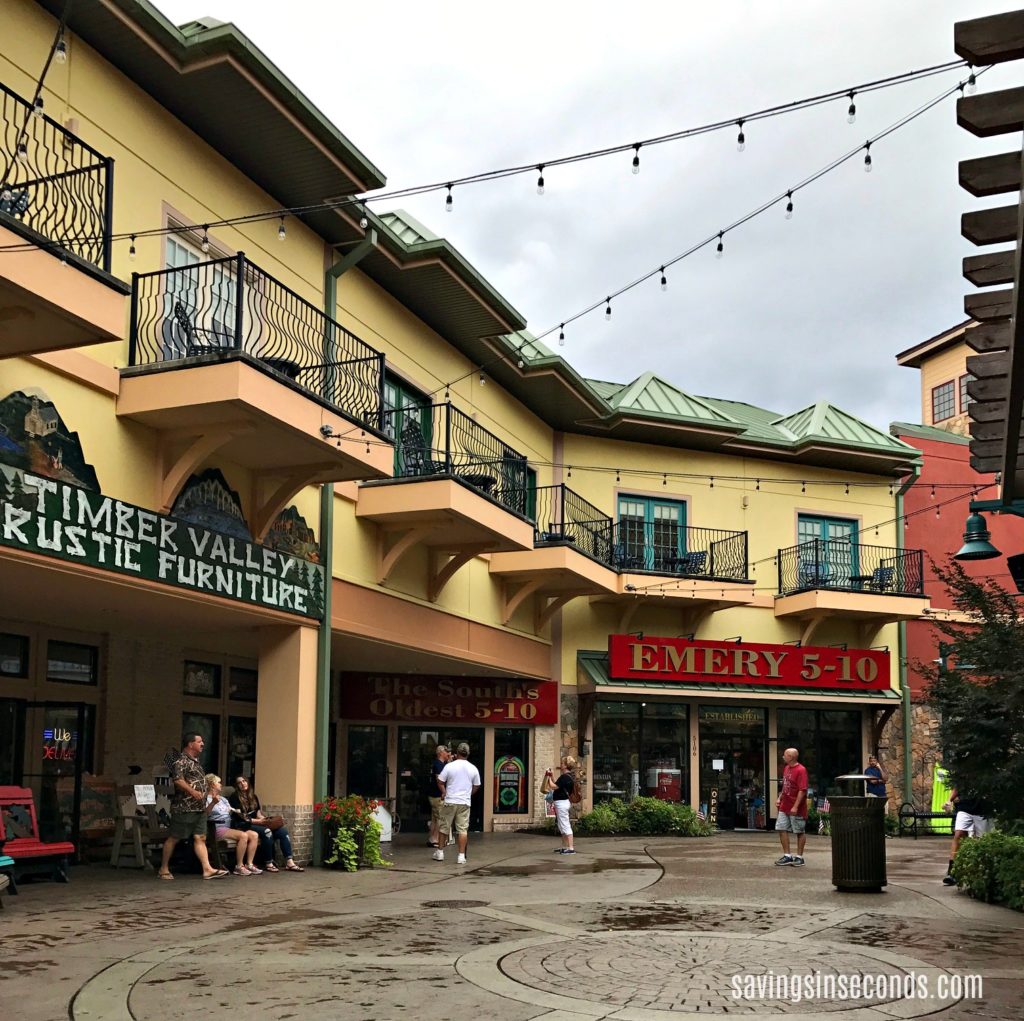 Our family had plans to go to the Hatfield & McCoy Dinner Show that evening, so we didn't stay at The Island long.  After the 7D movie, we shopped around for a little while.  My daughter loved the store Kryptonite which had lots of her favorite fandom gear — shirts, Funko, and  more.   I saw a giant Batman on sale for $1200.  It was a huge selection of all things Supernatural, Pokemon, Star Wars, superhero… anything you could imagine.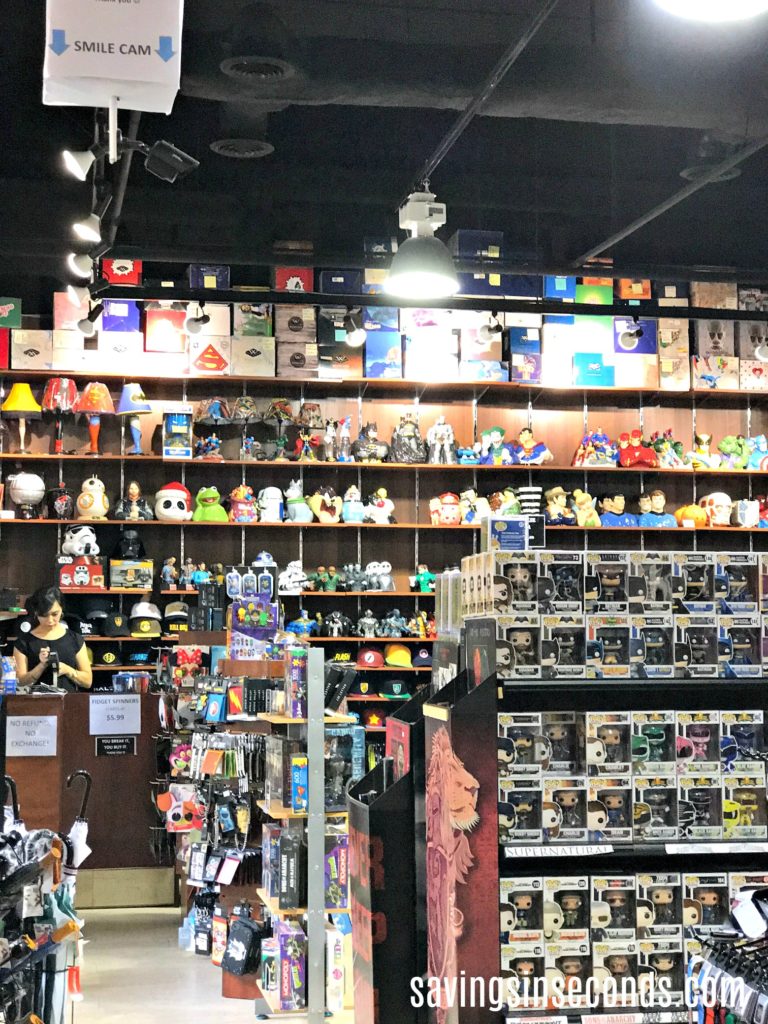 My kids wanted to stay and ride more attractions, but we didn't have time. The 7D Dark Ride Adventure was all I'd planned to do, but I wish we'd gone earlier so we would have had time to explore more.  Later, I found out that there is a HUGE savings opportunity at The Island if you plan to be there 2 days!  Stay tuned and I'll share it with you!
Would you like to visit The Island?