Disclosure: I received this book for free as part of the blog tour. Opinions shared are mine.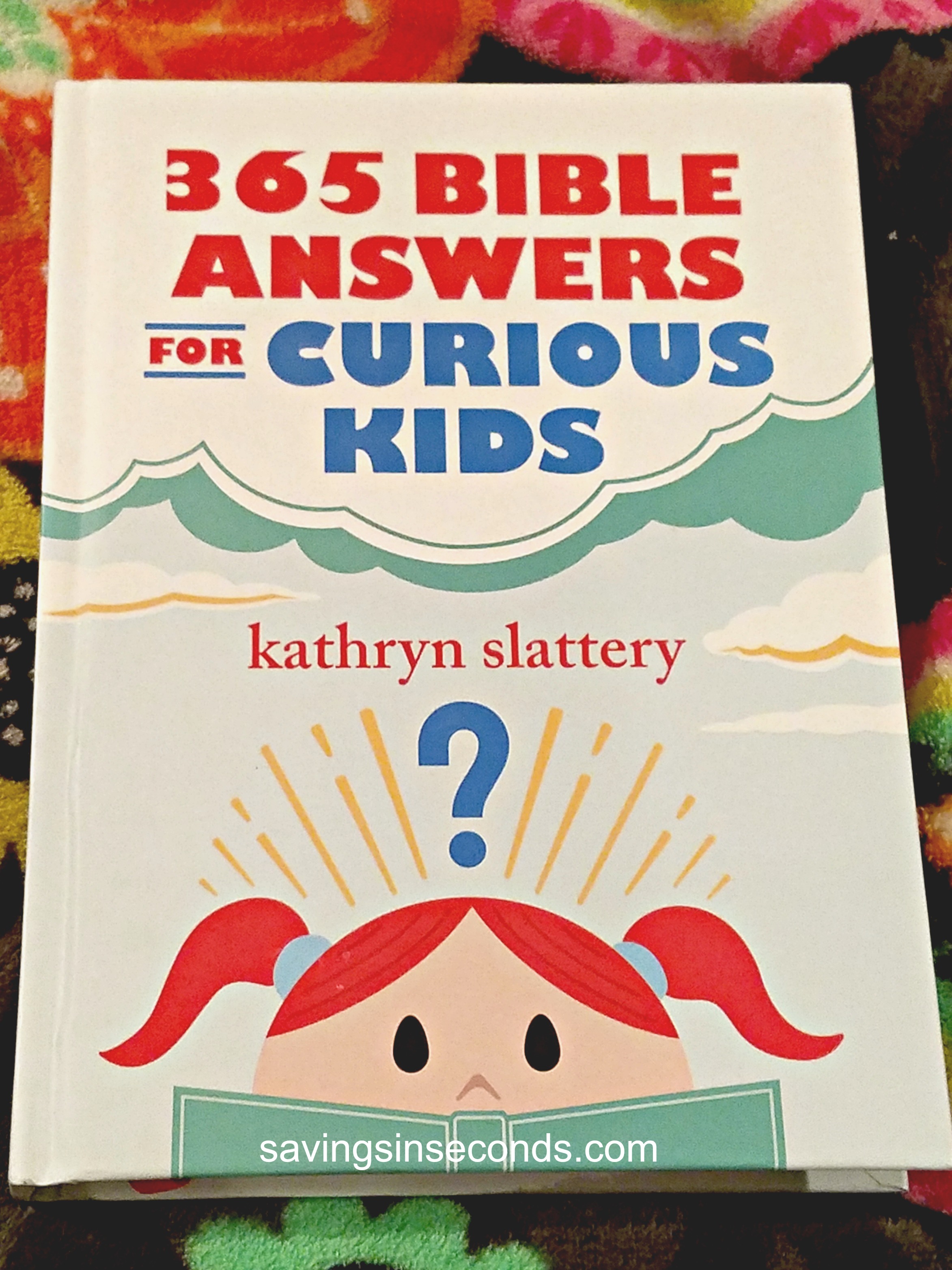 Well, this is a first for me.  When I received the book 365 Bible Answers for Curious Kids a few days ago, I took a look through some of the pages.  It was an adorable book with a cute cover, glossy pages, and easy to read text.  What surprised me was the content!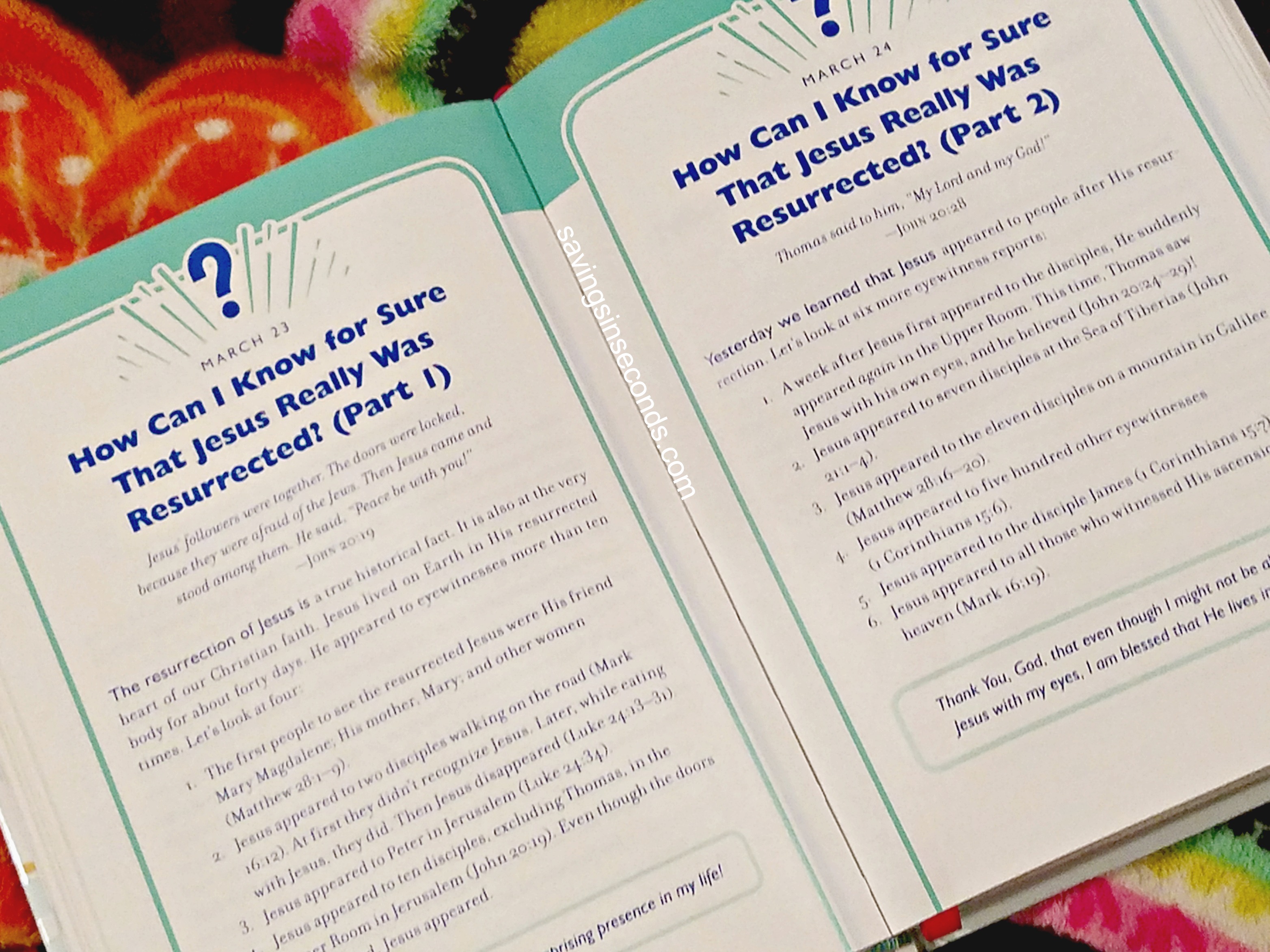 My kids are pretty curious about life in general, plus I've been a teacher for 21 years.  I didn't think any questions could shock me at this point.  On our morning commute, the kids and I often listen to a devotional together.  We spend a few minutes discussing the devotion topic, pray together, and listen to an audiobook after that.  It's not unusual for my kids to ask questions about faith, the Bible, and theology in general.  I can honestly say that 365 Bible Answers contained questions that my children have never asked me.  Maybe that means my kids aren't as curious as I thought!  The book really took me by surprise.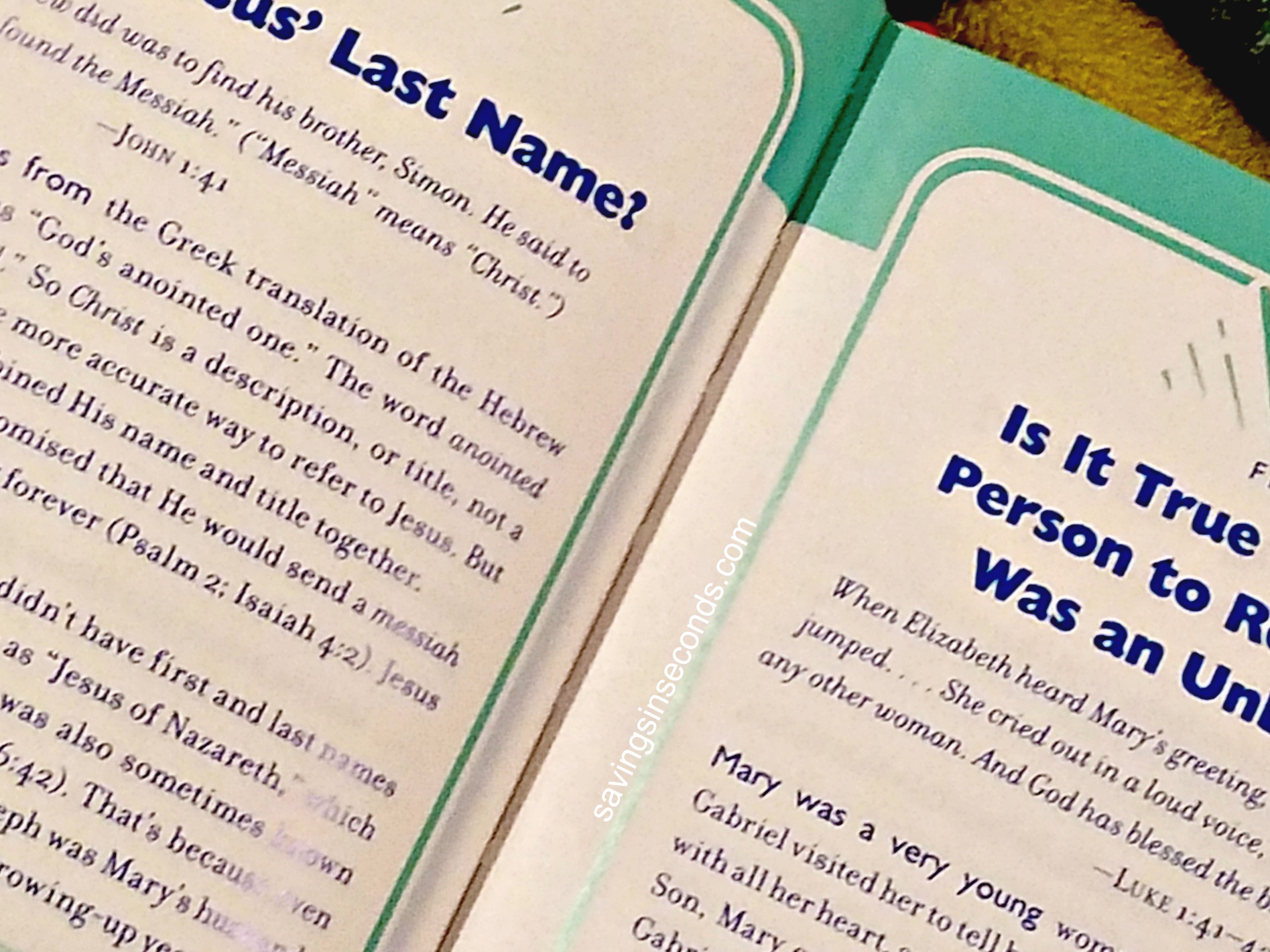 Some questions were pretty typical, such as "Is 'Christ' Jesus' Last Name"?  That one seems pretty fair.  Even "Why Did Jesus Do Miracles?" seemed like a child-appropriate question.  There were several that would leave me stammering if the kids asked me to explain.  For example —
What are the Twelve Tests of Abraham?
What is the Christmas Miracle of 1914?
What is the Parable of the Long Spoons?
Even after years of Bible Bowl — basically, a church activity where we memorized books of the Bible — I had no idea about some of these topics.  Everything from Santa to sporting events seems to be fair game in this book. It reminds me of the Farm Bureau commercial where the little girl keeps asking her dad questions, and he relies on the guy in the booth behind him to supply the answers.  I think I need to read 365 Answers before giving it to my kids!
If you're curious and would like to win a copy of the book, click here!  The giveaway ends 12/10.