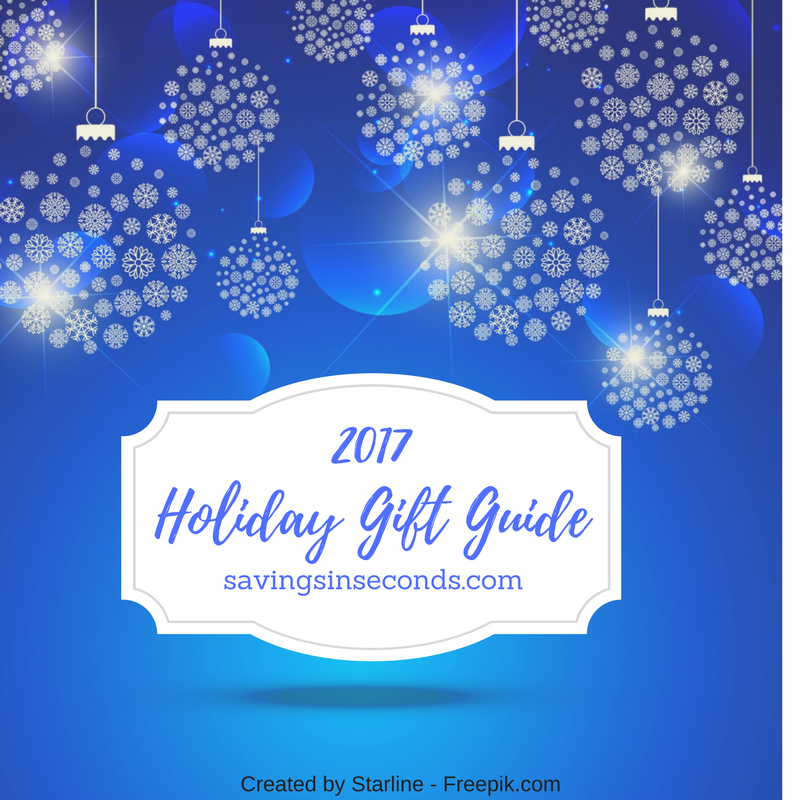 Savings in Seconds is now accepting brand and product submissions for the 2017 Holiday Gift Guide!  Complete the form here to request more information.
We're gearing up to feature the following gift lists for our readers.
*Women
*Men
*Teen
*Kids (ages 3-12)
*Wee Ones
*Teacher
*Special People (neighbors, friends, etc)
*Pets
*Gift Cards
*Family Experiences
We offer many different packages for brands and services. Request a personalized proposal to find out how we can work together!
Wondering WHY you should participate in our Holiday Gift Guide?  Read these comments from some of our clients:
"We really appreciate you taking the time and energy to write up such a wonderful review. The traffic to our online store is greatly appreciated."
"We've loved working with you."
"Thanks so much for the post!!! I love it!!! I am already getting a lot of activity on my Facebook page."
"I would love to work with you on a long-term basis."
"Fantastic job on your promo post…"
"Loved your post and how you write! Thanks for your work…"
"I loved your personal stories and photos…. can tell you put a lot of effort into the post and testing the products. Love it!"
"The mention you gave us on your web site was just fantastic.  So real, authentic . . . and positive.  Thank you so much!"
I'm a National Board Certified Teacher with 21 years of classroom experience.  Your product will be considered from my unique perspective as a mom, wife, and teacher.
Most of my readers are women, ages 25-45, located in the US and Canada.  We also have readers in Europe.  Our male readership is becoming a strong presence as well!  Most of the Savings in Seconds audience represents parents with careers.
Savings in Seconds is now accepting product submissions for the 2017 Holiday Gift Guide. #giftguide #Christmas https://t.co/9RF8W8n9uf pic.twitter.com/HXlErxJZLv

— Savings in Seconds (@SavinginSeconds) August 28, 2017